The sudden announcement by the WA Labour Government back in September 2021 to end all native timber logging by 2024 is now nearly upon us.
Currently there are about 2.25 million hectares of public native forest in south west WA. Approximately 62% is set aside for conservation, national parks and reserves, with the remaining 38% sustainably managed as multiple-use forest, which includes timber production. Less than 1% of the total forest area is harvested and replanted annually, on a rotational basis throughout the south west to create a mosaic of forest structure and age classes. All old growth forests have been protected since 2001. read more
Sustainably harvested forests and plantations provide an effective carbon catching ecosystem, with young trees absorbing more carbon than mature trees thus helping our fight against climate change. When forests get older, they reach a state of carbon equilibrium and the carbon captured each year equals the amount they release through decay.. read more
But changes are ahead with the end to sustainably managed native forest logging in WA starting 2024.
"From next year (2024) timber will only be taken from WA's native forests to maintain forest health and for approved mine site operations." Hon. Jackie Jarvis read here
This decision will have a ripple effect and is likely to impact most West Australians in more ways than they may realise, including: availability of furniture, floorboards, decking and joinery from native timber. Firewood, poultry farmers needing access to sawdust, restoration work on Heritage listed buildings, jetty and bridge construction and restoration, landscape and gardening supplies, silicon supplies, nature playgrounds.
With the demand for hardwood timber no longer being met locally, some consumers will have no choice but to buy imported timbers from countries that do not always share Western Australia's ecologically sustainable forest management best practices.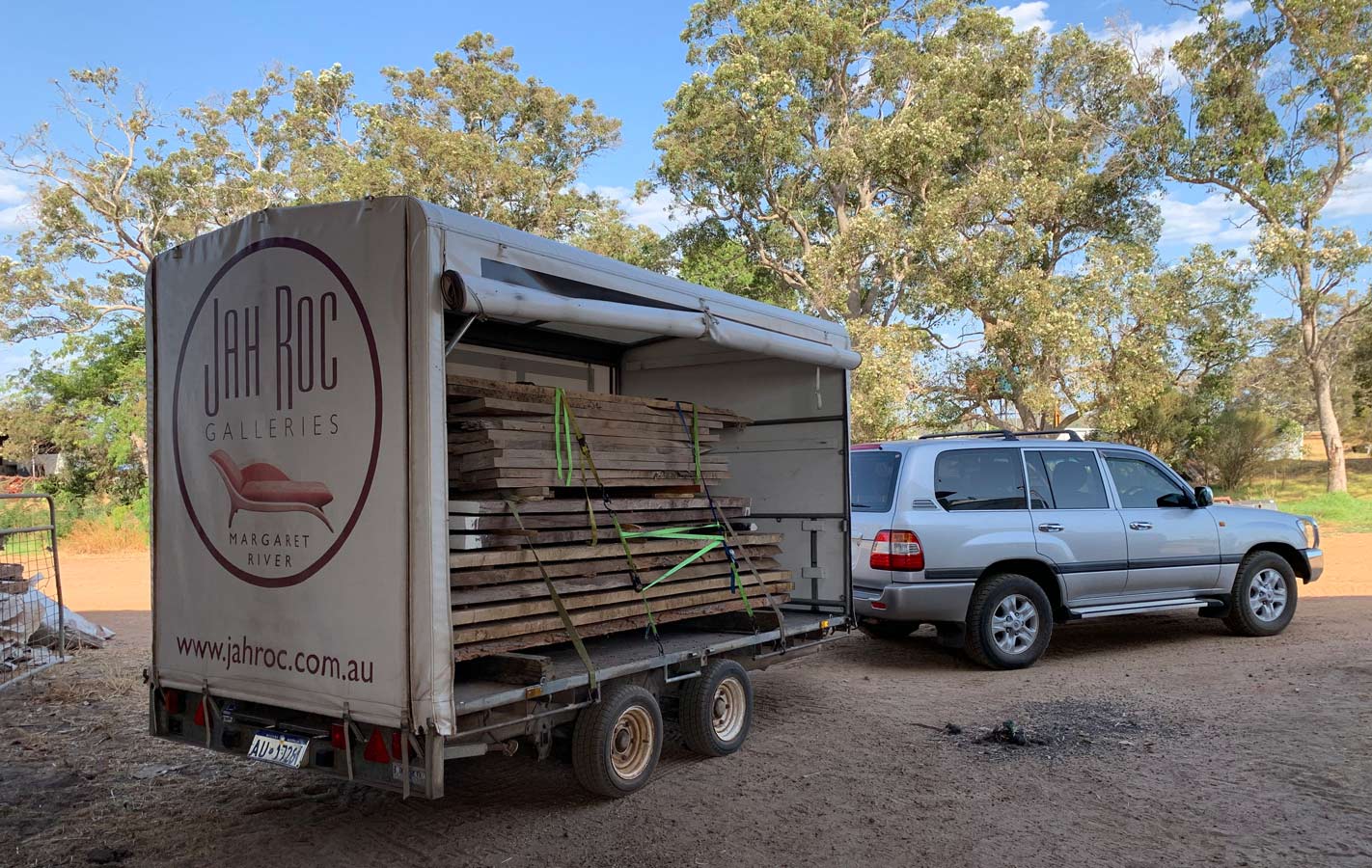 How will JahRoc Furniture be impacted?
It has always been our ethos to use salvaged and recycled native hardwoods for our bespoke furniture, therefore we have never had to rely on the hardwoods coming directly from the native logging industry.
Salvaged Jarrah from old buildings and bridges was almost a JahRoc Furniture trademark in the 90's and served us very well. When our design styles evolved and Marri became more sought after, Gary and Dave went to great lengths to source slabbed timber from salvaged fallen trees from private property owners, road clearing, farmers and many more small supply sources in the South West. These connections are still strong today, and every pack of timber in our workshop yard has a story of heritage to be told.
However, the changes to the native forest logging industry means that the massively reduced availability of hardwoods will have a huge impact on future pricing as everyone looks to these smaller supply sources.
It's inevitable, and we are experiencing it already; the cost of native hardwood timber is going up. And it is hard to see a cap being put on its value as the finite supply of West Australian native timber could take a similar path to the way Argyle pink diamonds have played out in the market.
Its a pretty simple scenario – less supply, too much demand, prices skyrocket.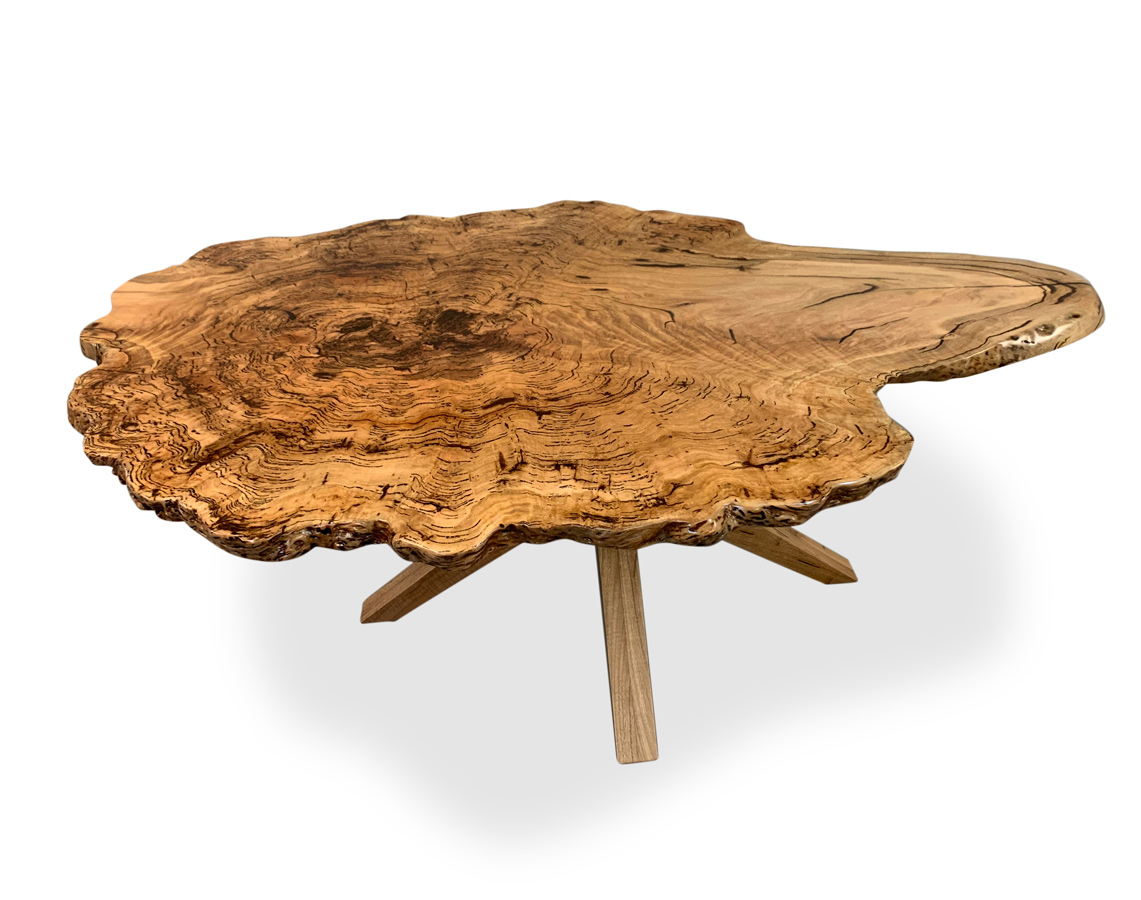 What can you do?
Get your JahRoc Furniture order in now before its too late!
We currently have a really nice stock-pile of salvaged native timbers in our yard ready to be made into memorable pieces of furniture. We also have a limited quantity of single slabs and burl slabs available in Jarrah and Marri in various sizes, each of these to be regarded fondly as a rare slice of Western Australian history.
Our wait time on furniture orders is currently pushing into 2025, but don't be put off as we will guarantee that it is worth the wait!
As soon as your JahRoc Furniture order is in the schedule, Dave will select the timber for your job, and it will be safely put away until the time comes for Gary, Dave or Jagath to hand make it for you.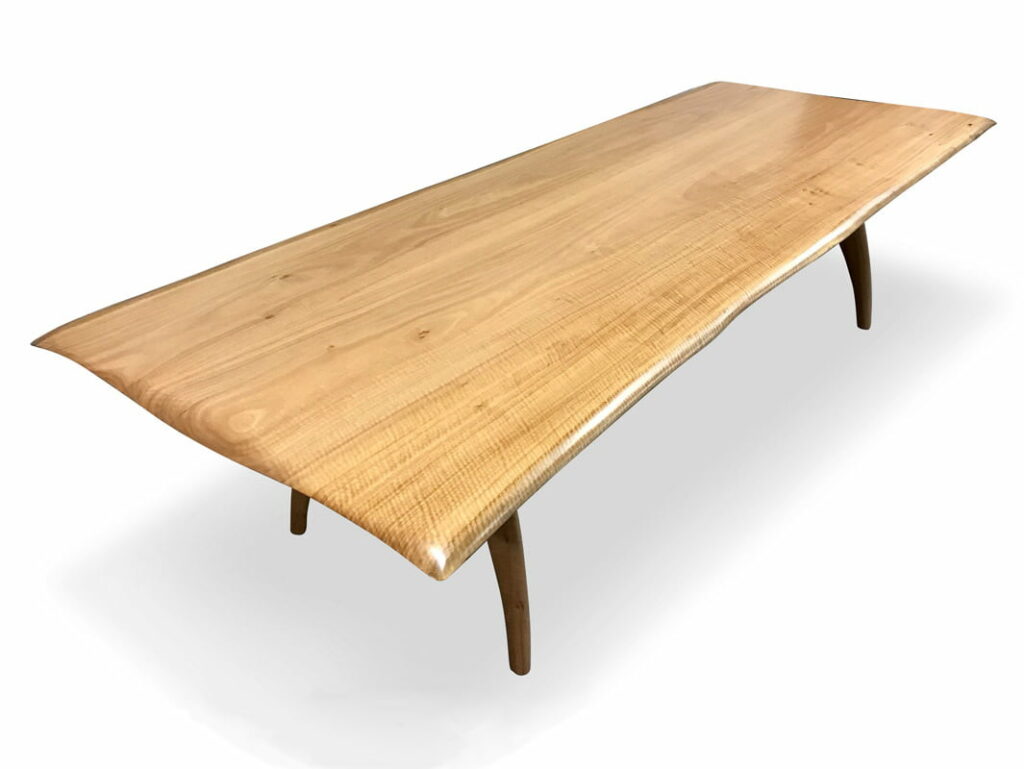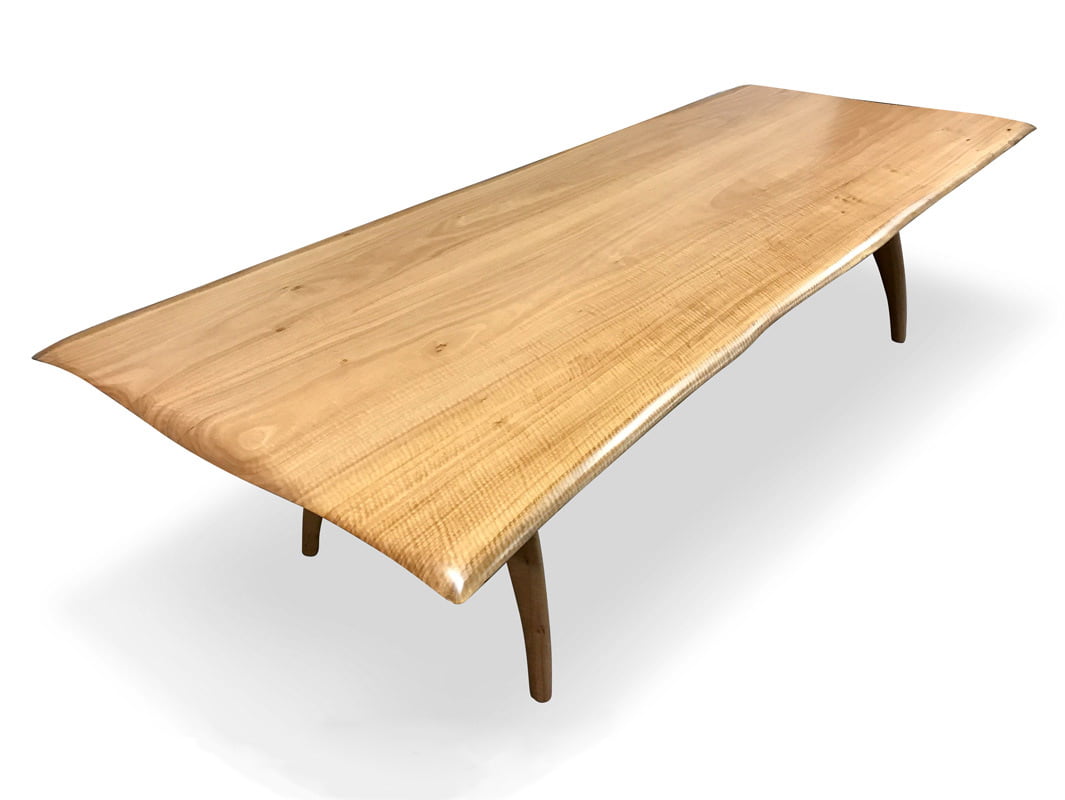 Will JahRoc Furniture Prices Go Up?
It is absolutely inevitable that we will have to push prices up in the near future.
At this stage we are running with our current prices and we will re-assess as we go along this unpredictable journey.
Put your name on a Rare Slice of Western Australian History today!
---
JahRoc Furniture In Stock Now for Immediate Delivery
The good news is that we have a selection of JahRoc Furniture already made and ready for delivery, which means no waiting time for an oder.
See a small selection below, and to view all furniture in stock now click here..
---
Find Out More
Forest Industry Federation (WA) – FIFWA's role is to work with members, stakeholders, and governments to ensure an environmentally, socially and economically sustainable forest products industry in WA. find out more
The Forest Products Commission are responsible for the sustainable management and development of Western Australia's forest products industry, using plantation, sandalwood and native forest products on land owned or leased by the State. find out more
There are many environmental benefits of using sustainably grown wood. It is a renewable and abundant resource and, as we transition to a low carbon economy, the advantages of wood are increasingly making it the material of choice for the environmentally conscious. read more
The Conservation and Parks Commission is an independent authority that oversees the administration of Western Australia's national parks, conservation parks, nature reserves, State forests and timber reserves. find out more
The Department of Biodiversity, Conservation and Attractions has the lead responsibility for protecting and conserving the State's environment on behalf of the people of Western Australia. This responsibility includes monitoring activities that may disturb the environment, including timber harvesting.
---