JahRoc Galleries are excited to welcome Fremantle based artist Natalie Scholtz to our stable of Australian artists.
Natalie Scholtz is a non-institutional taught Perth artist with over 10 years' experience as a drawer, painter and creative professional in community development and the arts. Her works are not realistic portrayals, but instead are physical acts of communicating conversation with self, society and identity. The majority of her new body of works explore the residue from past relationships, travels, community work and study whilst observing self in relation to others. Gesture, expression, and whimsical relationships are suggested at in subtle abstract scales on Scholtz's canvas. Texture, line and emotion are inherent to her works.
Enjoy getting to know Natalie Scholtz
When did you first feel the desire to be artistic and realize you had talent?
I first realised my love of drawing when I was little and found I sketched and drew when I was bored, frustrated, excited and or happy. As I grew and began to paint more, I realised art had become one of my biggest constants in life.
Where did you learn your art?
When I was small, I learnt from my father who was a traditional signwriter. When he realised my style, he taught me not to worry about realism or getting things 'right', he taught me just to be me. From here I continued as a self-taught artist.
What inspires you most?
Self, humanness, relationships, imperfection, emotion, movement, artists and nature.
Describe your studio?
I have always lived-in spaces with a studio in the yard, a shed or an unused room. My current studio is a double garage in the garden of a Fremantle home. It has exposed brick with a rugged limestone side wall, tiles and lots of windows. I sleep, live and paint in my studio in the garden by the sea
Describe your typical day of painting?
I wake up, jump in the ocean, have a really long breakfast and either do admin or browse photographs, news, media, past or present artists for inspiration. I have my second meal, dawdle around, daydream listen to music and around 7 will pick up my brushes. I am a night painter and will paint into the night and sometimes into the morning depending but am happiest when I don't need to know the time.
What mediums do you use?
Acrylic, watercolour, ink, charcoal, pastel, lead and sometimes oil. I enjoy starting with line on paper, board or canvas and mixing medium to create texture and layers.
What do you love most about what you do?
I love the silence, the magic and the doubt. I love the exploration and play and addiction to never getting there.
Where can you see yourself in 10 years' time?
I see myself in 10 years' time much the same as I am now only stronger, bolder and broader as an artist. I see myself with more trust and more play and a tonne more laugh wrinkles.
Natalie Scholtz Artwork at JahRoc Galleries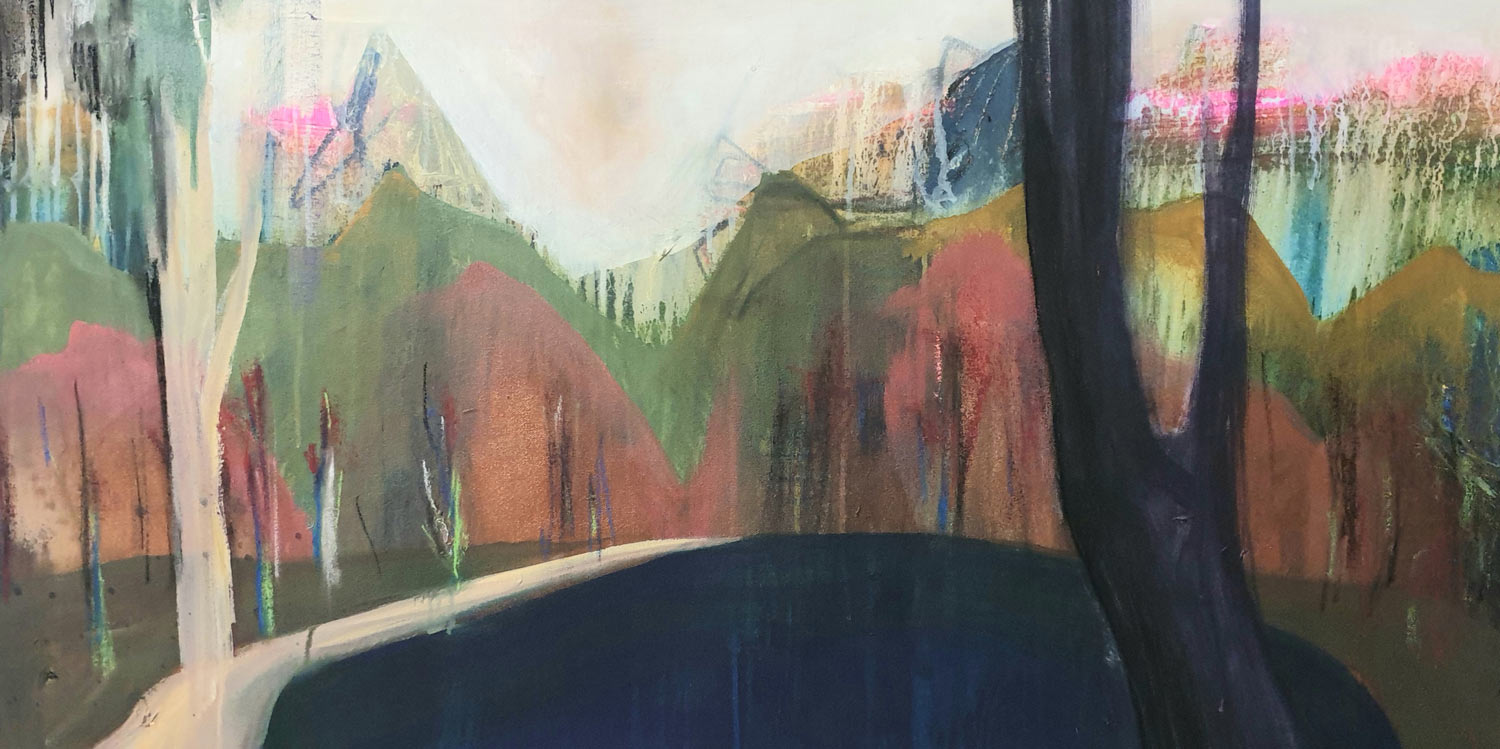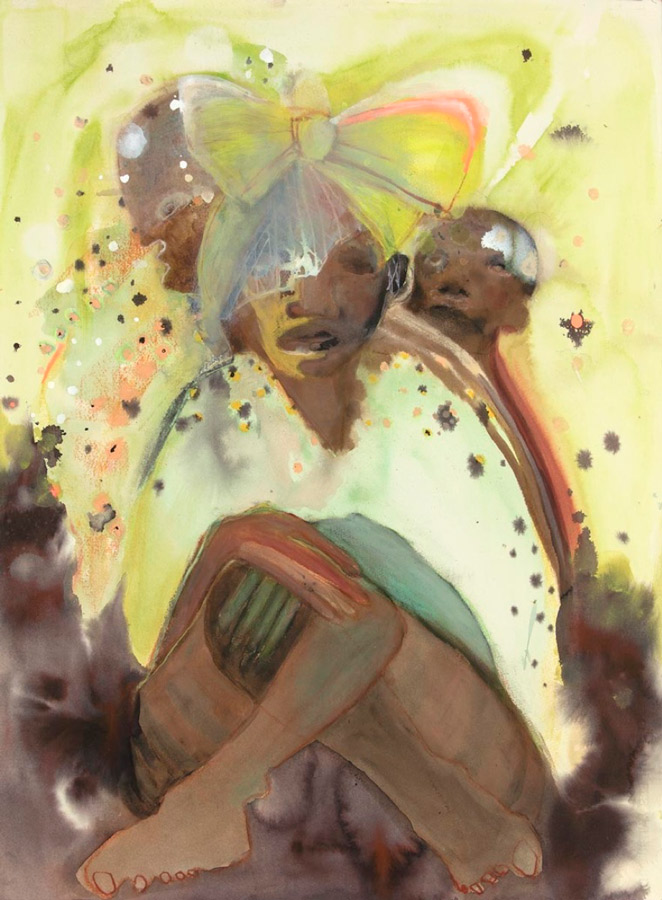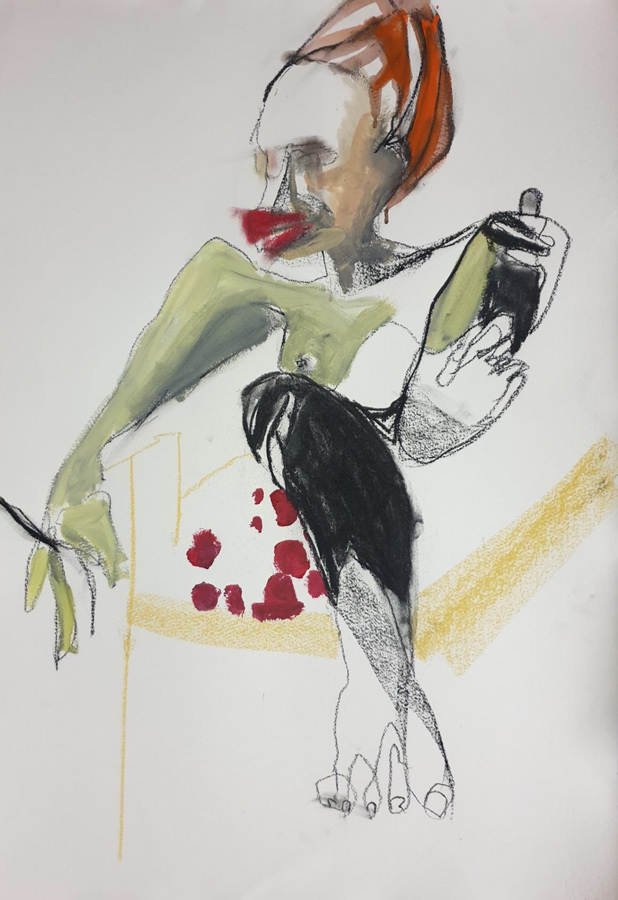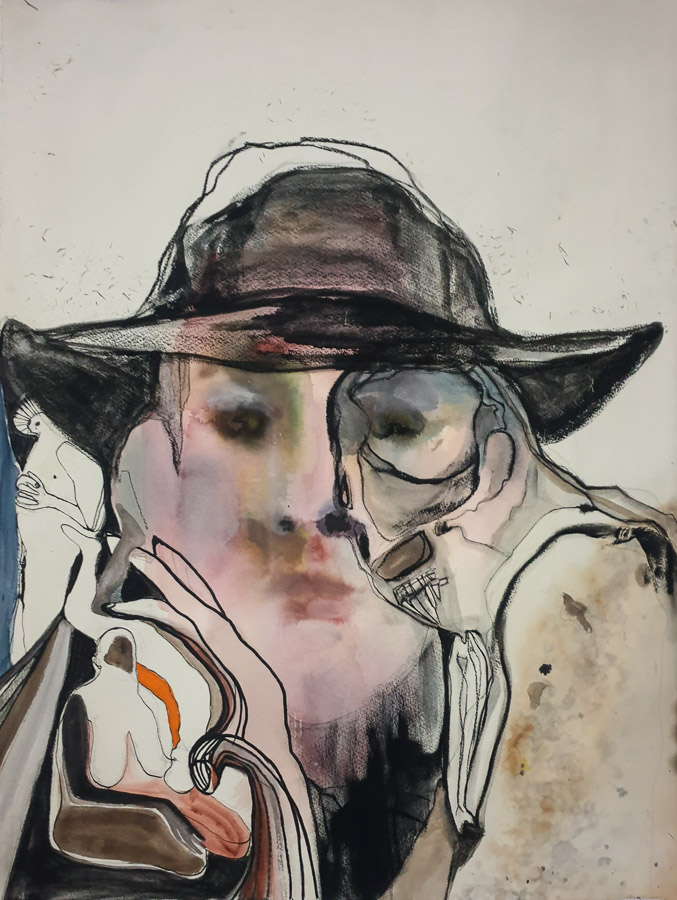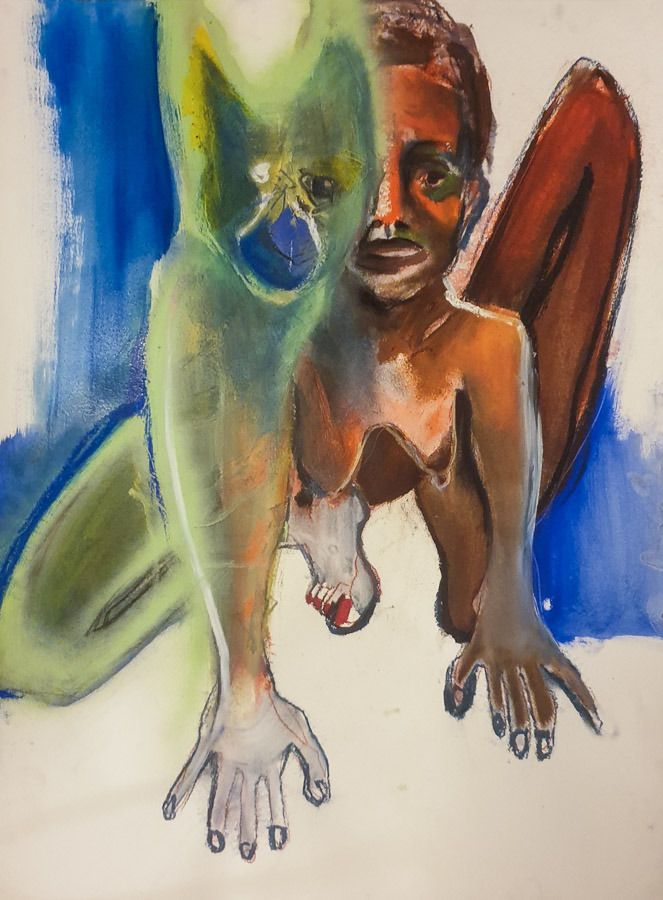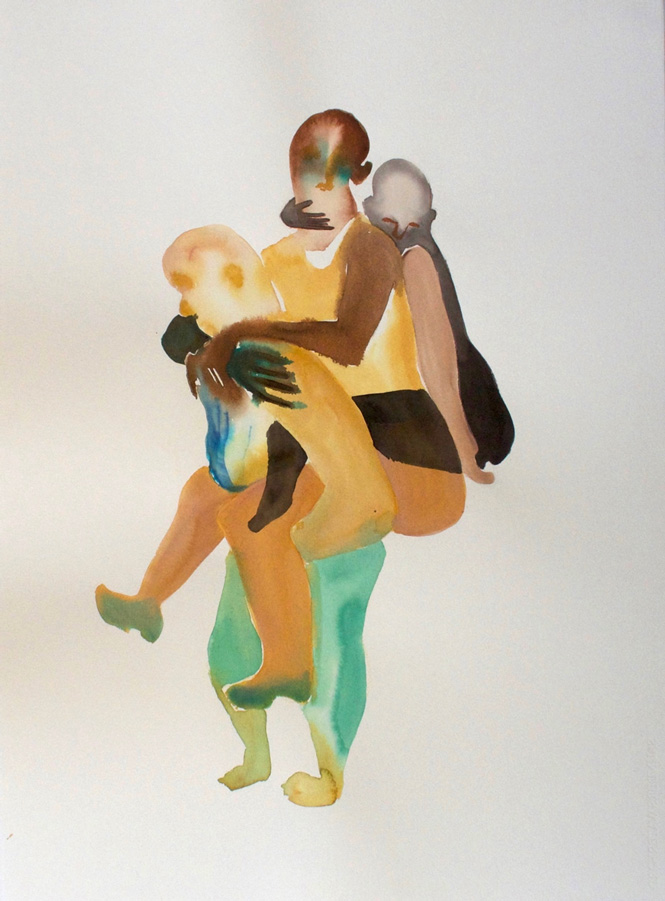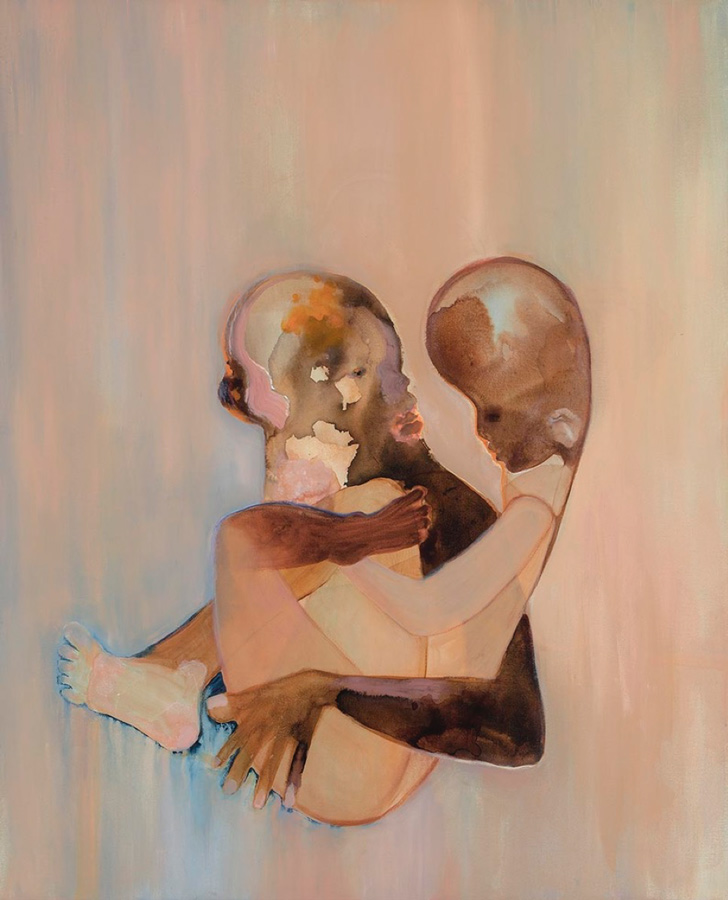 JahRoc Galleries currently have no paintings available by Natalie Scholtz.