We are excited to be representing Shannah Mitchell and invite you to get to know the artist in our Up Close & Personal Q&A feature below.
Enjoy getting to know Shannah Mitchell
When did you first feel the desire to be artistic and realize you had talent?
I don't remember ever not wanting to be artistic. I remember my parents talking proudly about my "talent" from a young age, and whether it was true or just bias, I believed them and this created a self-belief that allowed me to pursue what I love.
Where did you learn your art?
I'm mostly self taught and aware of the huge advantage I have had being able to ask my dad for assistance at any moment. I completed a Bachelor of Visual Arts/Fine Art at ECU directly after high school, although I don't believe this had any effect on my actual painting technique and practice. If anything, this part of my education mostly cemented in my mind what I didn't want to do with my art.
What inspires you the most?
I am both inspired by nature and appalled by culture, almost daily. Each instance drives me to create and express either my like or dislike for my subject matter. More so than the subject matter however, it is just playing with paint that gets me out there every day. I love learning and discovering new ways to use this glorious stuff.
What message are you sending to the viewer of your art?
I want the viewer to notice what they would normally miss. In this fast paced, easily distracted world we live in, we can all can be blind to the colours, textures and movement all around us. My practice is slow and meditative and I hope that I can entice the person observing, to slow down with me.
Describe your studio
Not great. I paint from my partially sheltered driveway out the front of my house and am often stopped by passing neighbours (which I don't mind). It's in the corner that catches the bulk of the dropping leaves and is an easy dumping ground for my kid's bikes and play things. There are tubes of paint on the floor and empty teacups scattered about. It gets difficult when it's cold, but if I'm in a bit of a flow I don't care about what the space lacks in comfort.
Describe your typical day of creating art
I procrastinate for about an hour or more. Then turn on the ABC radio whilst I clean up my painting area from the day before. I stare at a blank canvas for a really long time before half-heartily drawing up the scene in pencil. Then with much fear and trepidation I throw, flick and splatter paint on the canvas in an attempt to create and interesting surface from which to work from. Next I generally work from top to bottom, although it's not an exact science. The approach can differ greatly depending on the topic and my mood.
What mediums do you use and why?
Always oils on canvas and I use medium in varying amounts to create different textures. I often use spray paint if there's a look I feel I can't create with oils alone.
What are you working on now?
Hugely into my south west rocks at the moment.
What are your recent career achievements you feel proud of?
Honestly my proudest moments are whenever I can see genuine joy on someone's face when they've chosen one of my paintings. It's the best. If I had to decide on one moment it would have to be in 2019 when I had my first major exhibition at a friends beautiful home in Perth. It was a near sell out show and a moment I had been dreaming of since I was a child.
What do you love most about what you do?
I love how different the act of painting is from everything else we aspire to be today. I love that it's messy and I love that it's slow. I love that it's the oldest art form known to man and that no advancement in technology will ever be able to do exactly what we can do with it. Mostly I love that I am allowed to play with paint like a child and get paid for it. This blows my mind and I'm forever grateful.
Where can you see yourself in 10 years time?
Doing exactly what I'm doing now. I guess my only hope is that I never reach a moment in my life where I can say I've mastered this craft. I hope I can keep practicing with paint until the day I drop dead.
---
Shannah Mitchell is a West Australian landscape painter, enjoying her local, coastal, and urban environment. Her loose impressionistic style oil paintings capture light, colours and textures that are often overlooked.

Her love of painting started in early childhood. Born in Geraldton, W.A. Shannah grew up watching and learning from her artist father and always knew she also wanted to paint. Since completing her Bachelor's degree in Visual Arts in 1999, she has maintained her practice. Continuing to observe and paint the subtlest changes in her surroundings. Her art was always practiced over small blocks of time, whilst juggling the demands of raising a family.

In recent years, Shannah has experienced a growing success in local group shows and has been painting professionally since 2019 from her home studio in Coogee.



Education

1997-1999 BA Visual Arts (Fine Arts), Edith Cowen University, Mount Lawley, Perth

Selected Group Shows and Exhibitions

2021 Landscape finalist in the National Capital Art Prize, Canberra
2021 Army Art, Leeuwin Barracks, East Fremantle
2020 Army Art, Leeuwin Barracks, East Fremantle
2020 Fremantle Long Table Event, silent auction for Homelessness, ST Pats, Fremantle
2020 Cockburn Show-off 16, City of Cockburn
2019 Images of the West, Breast Cancer Research Fundraiser, Nedlands
2018 Cockburn Show-off 14, City of Cockburn
2018 Army Art, Leeuwin Barracks, East Fremantle
2016 Cockburn Show-off 12, City of Cockburn
2016 Army Art, Leeuwin Barracks, East Fremantle
2015 Arts Playground Fundraiser Exhibition for Lance Holt PS, PSAS, Fremantle
2015 Army Art, Leeuwin Barracks, East Fremantle
2014 Army Art, Leeuwin Barracks, East Fremantle
2011 Four by Four Exhibition, Jahroc Gallery, Margaret River

Publications
---
Shannah Mitchell Paintings Recently Sold At Jah Roc Galleries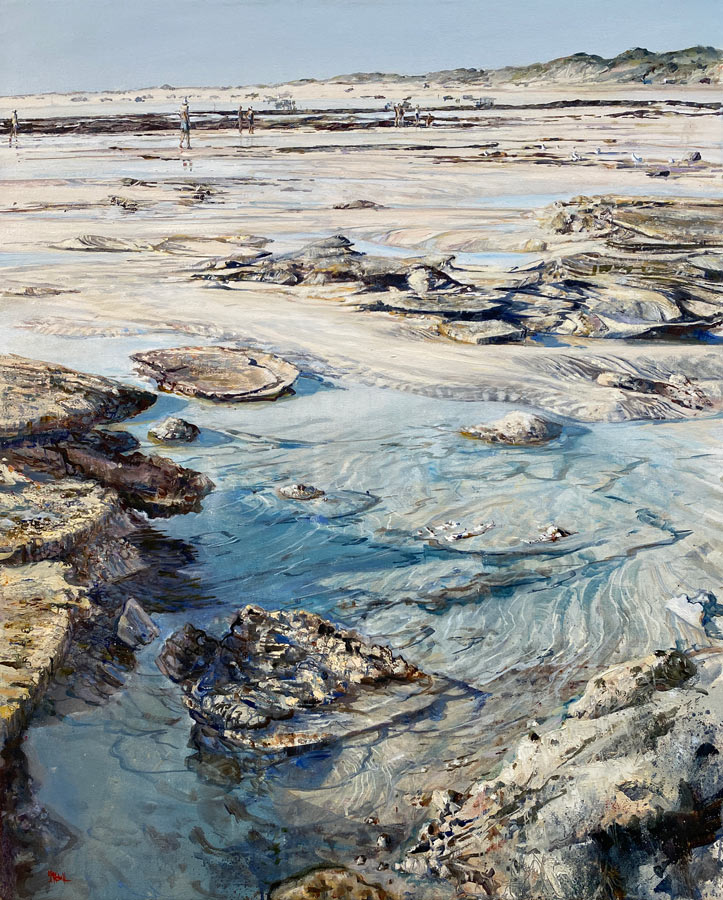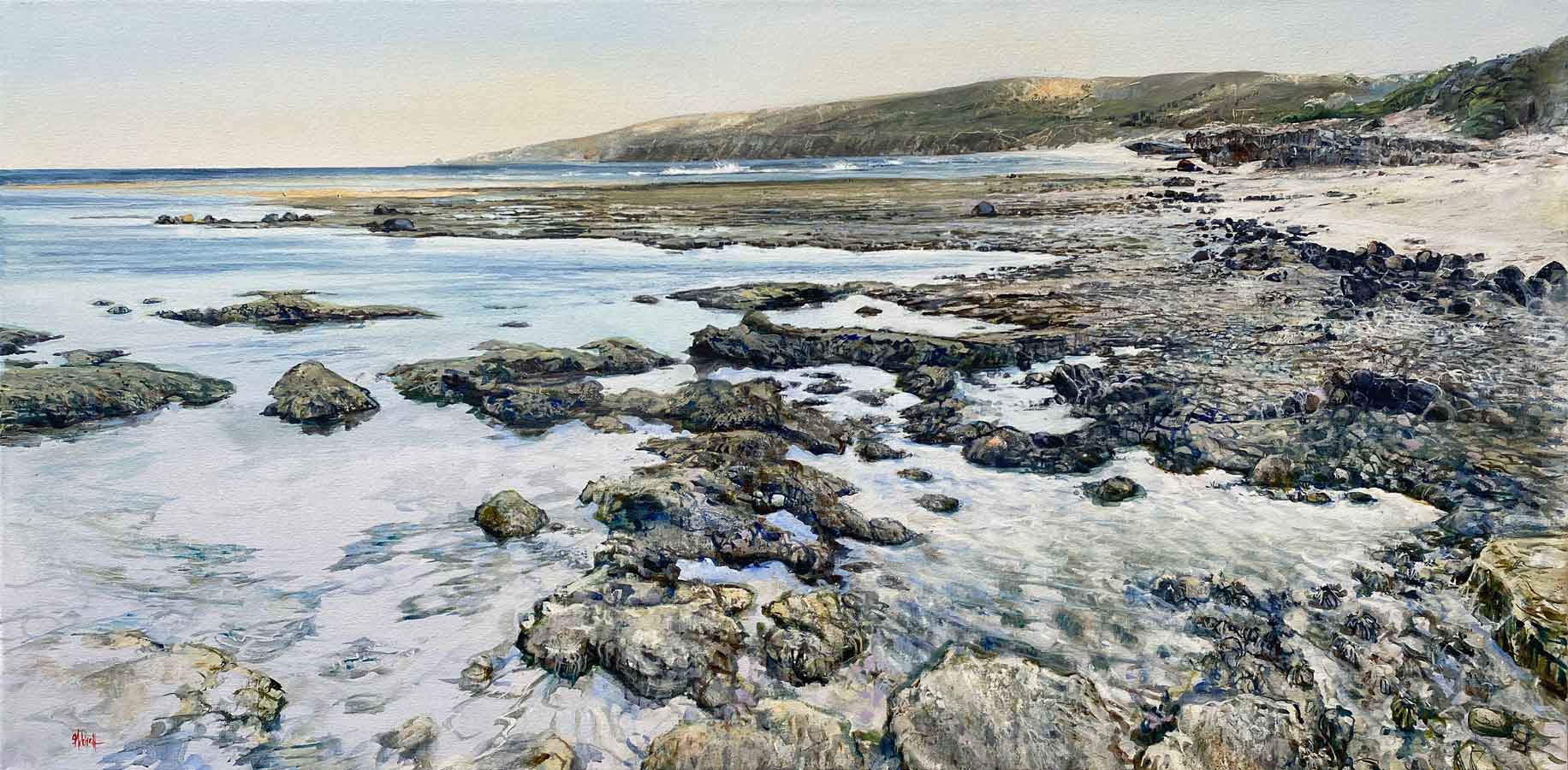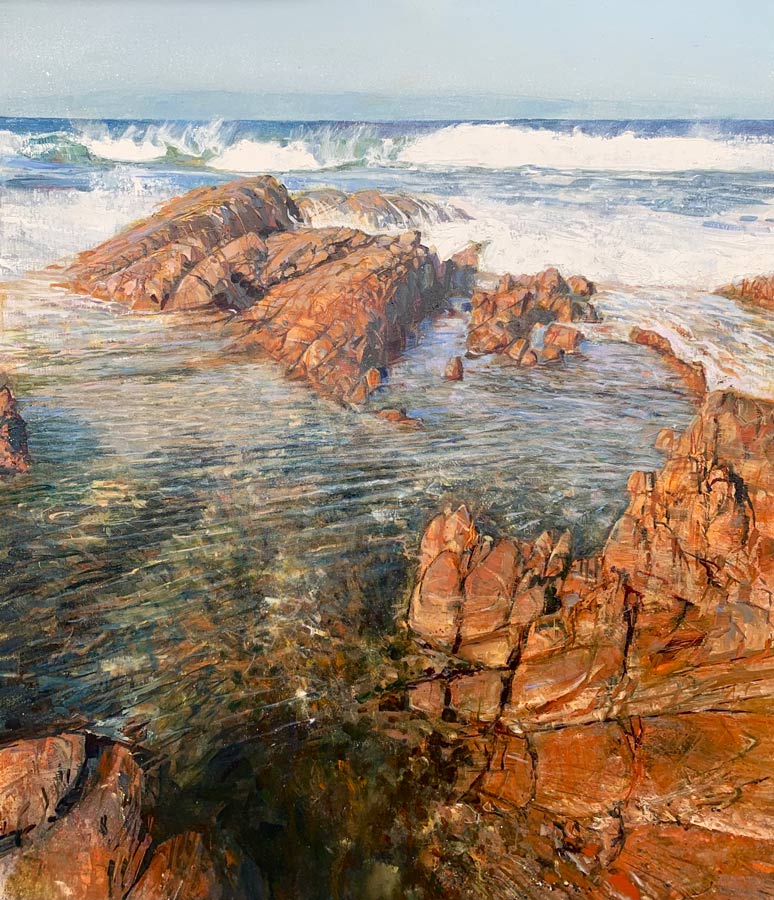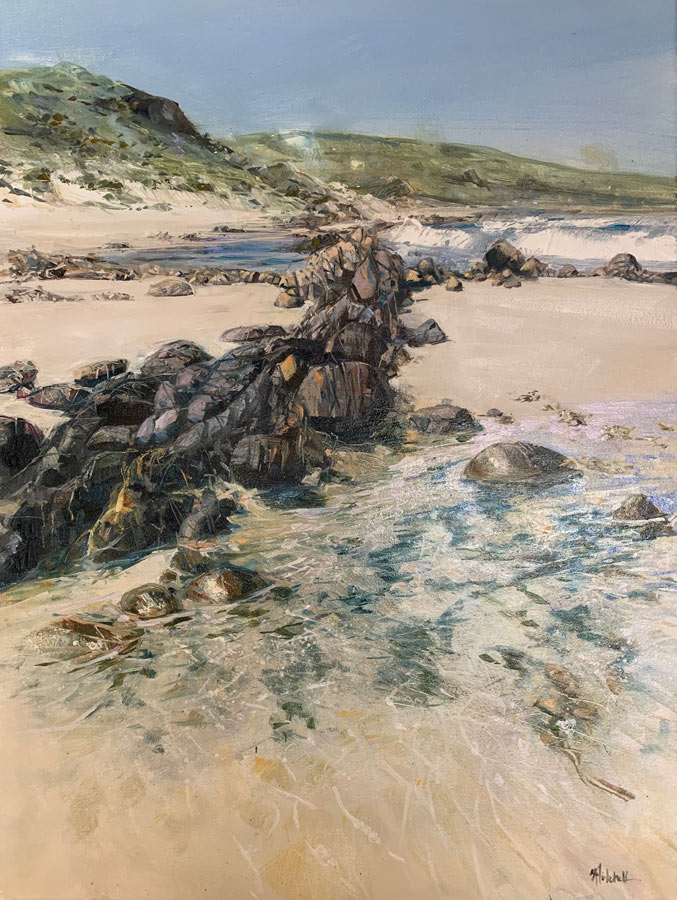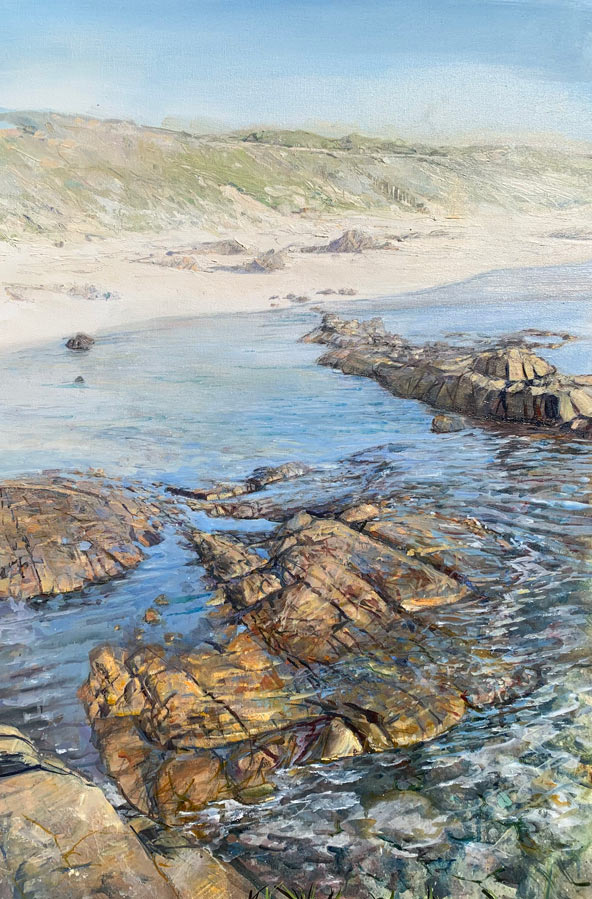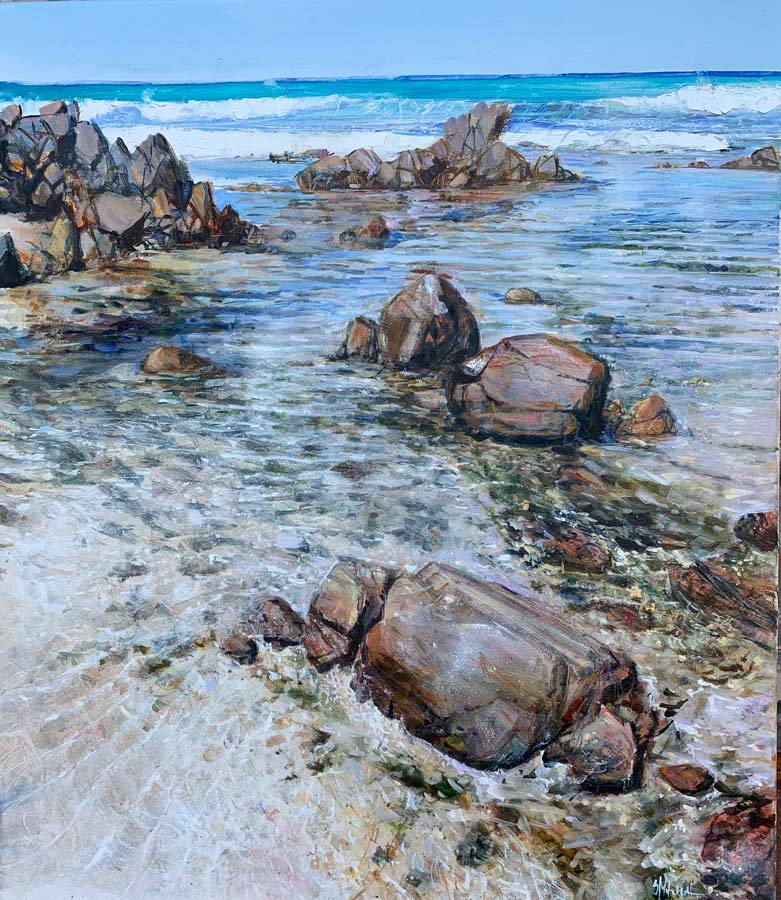 JahRoc Galleries currently has no Shahhan Mitchell paintings available.