Jenni Doherty is a well established Artist living in the South West of Western Australia who spent many years working as an art educator after completing her formal studies whilst at the same time forging her career part time. Achieving great success and recognition for her unique style, Jenni has now been working as a full time artist since 2005.
Jenni's artworks are nothing short of stunning. Her application of many different mediums and techniques to the one painting demonstrate and defer to the handmade, reminding us of the preciousness of time and the appreciation of the human imagination.
JahRoc Galleries warmly welcomes Jenni Doherty to our stable of artists and we invite you to get to know her in our Q&A below.
Enjoy getting to know Jenni Doherty
When did you first feel the desire to be artistic and realize you had talent?
My desire to be artistic was always there. It matured and grew in high school.
Where did you learn your art?
WAIT (now known as Curtain University) in Western Australia.
What inspires you the most?
Life, words, patterns, music, marks, colour, paint, stitch, fabric, print making
What message are you sending to the viewer of your art?
That life may be repetitive, complex and difficult but there is always healing in it all. To rest in the beauty and wonder of it.
Describe your studio
It is heaven. It is light, large with spectacular views of nature and a big sky. It is quiet and feels like a world of my own.
Describe your typical day of creating art
After domestic and personal duties I start work at 11, till 5pm then rest and play till 9ish. I end the day with more studio time and think about my days work.
What mediums do you use and why?
I use lino-cuts a lot and print making is how I link my paintings. Acrylic, Oils, Soft Wax, Gold Leaf together with textiles.
What are you working on now?
I am thinking about my perfect world and how I can incorporate images that give hope in our climatic uncertainty. I am working on incorporating stitch again in my work.
What are your recent career achievements you feel proud of?
My teaching career is something I feel proud of. Giving it up also changed my world. I won the South West Survey in 2018 with a textile piece. Every one of my shows have been very successful and remind me to keep going.
What do you love most about what you do?
I love the meditation of painting. I love the uncertainty and then the moment it all comes together but mostly I love the clients joy and responses.
Where can you see yourself in 10 years time?
Hopefully I will still be here in paradise and be a respected matriarch of decorative painting in Western Australia.
The themes in my work have been varied but a continuing link is the use of pattern and a fascination with time. The layering of images from different time frames and contexts is about investigating the landscape of collective culture. Being an artist in a world where we are constantly bombarded with imagery, these works are my response to the changing world I live in with a focus on relationships, memory and emotion. Using a variety of media including lino block prints, acrylic, gold and silver leaf, oils, paper and textiles, these works demonstrate and defer to the handmade, and the preciousness of time.

Education

1978 Assoc Art Education WAIT Western Australia

Employment

1978 – 1980 Bunbury Catholic College – Senior Mistress Art
1981 Norbets College – Senior Mistress Art
1985-1994 Primary Art Specialist Picton Primary, South Bunbury Primary, Cooinda Primary
1994- 1999 South West College TAFE Art and Design Lecturer Textile, Printmaking, Design
1995-2000 Bunbury Lecturer Printmaking, Textiles, Art Education, Supervision Of Practice Teaching
2011-2012 SW College of TAFE Bunbury Lecturer Textiles, Painting
2013-2017 Private Workshops Studio Sessions Jenni Doherty Studio

Commissions

2000 Bunbury Health Campus Entry Statement Decorative Terrazzo Floor Wayfinding Collaboration with Julie Parsons
2012 Kurra Entry Statement Mt Newman Fabrication Marindi Fabrications

Group Exhibitions

2018-21 Linton and Kaye, Subiaco Christmas Group Shows
2012 Framed the Gallery, Darwin
2022 Bunbury Regional Art Galleries, South West Art Now

Solo Exhibitions

1996 Bunbury Regional Art Galleries Artist in Residence
1998-2004 Cape Lodge, Willyabrup
2003-2009 Yallingup Galleries, Yallingup
2006 Linton and Kaye Subiaco
2010 Jenni Doherty Studio
2011 Wellington Mills
2012 Hayshed Hill Winery Willyabrup
2013-2016 Jenni Doherty Studio
2021 Linton and Kay Solo Show

Awards

2012 Southwest Survey Bunbury Regional Galleries Overall Winner
2016 Commission Lottery West Building

Collections

Bunbury City Art Collection
Private Collections, Australia and International
---
Jenni Doherty Recent Paintings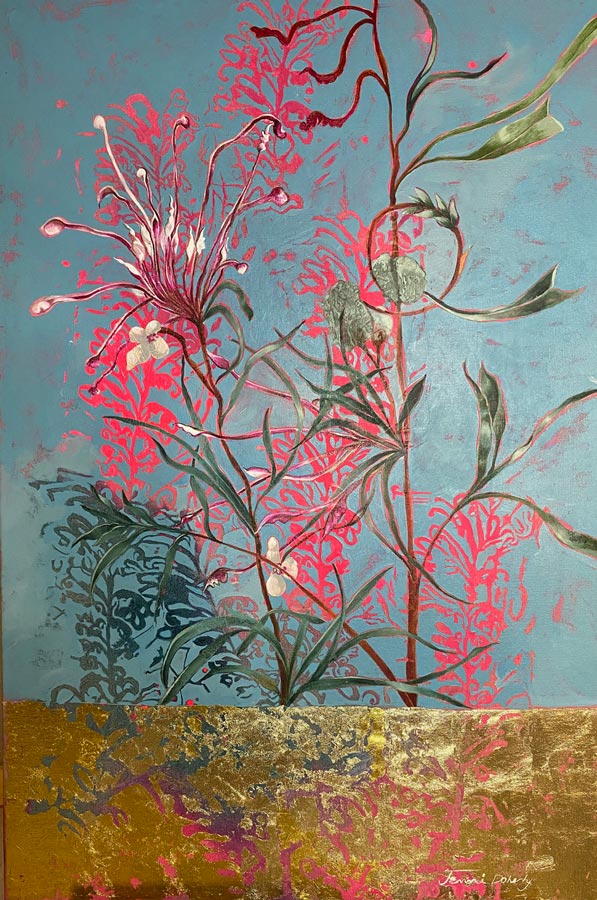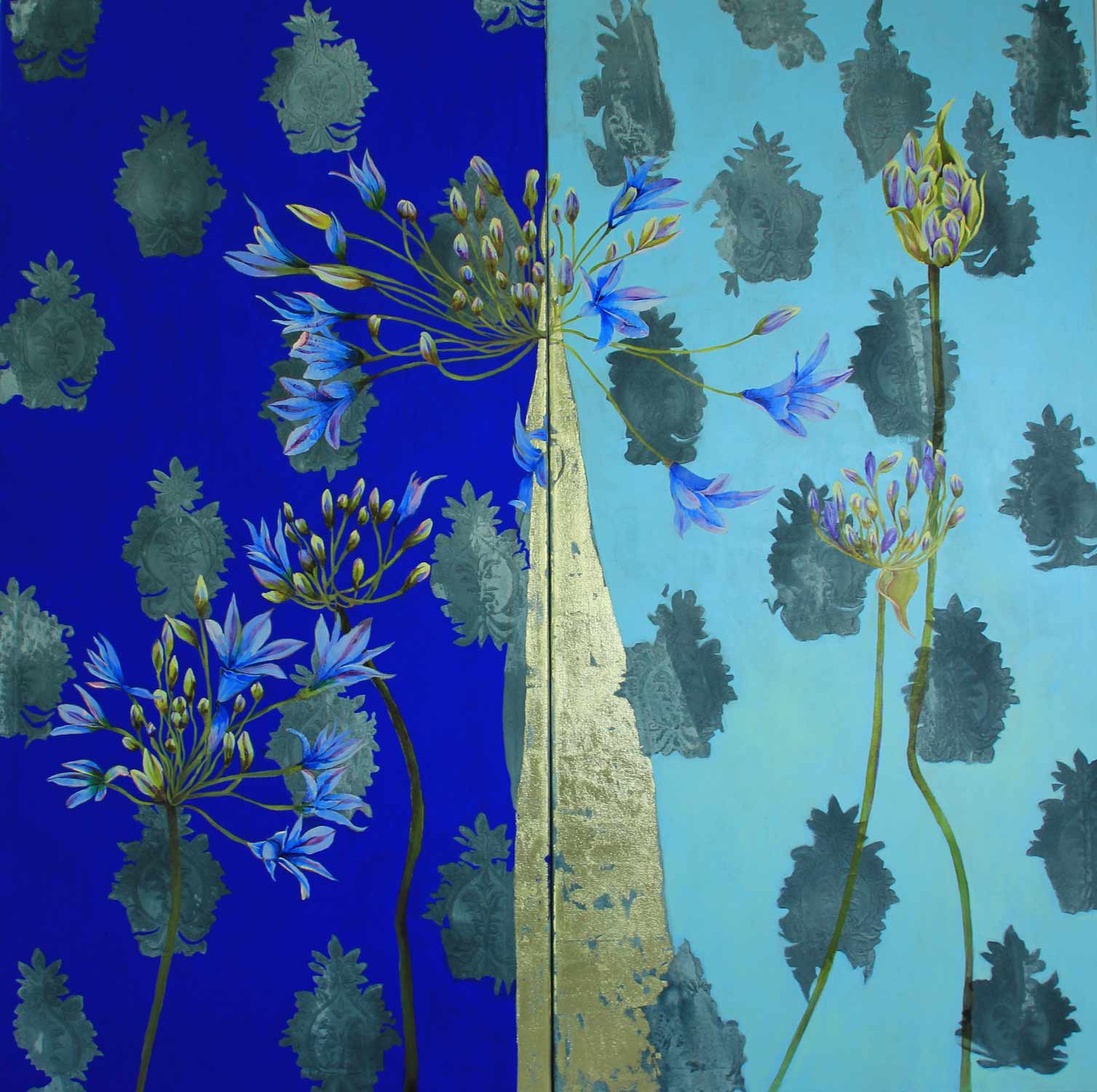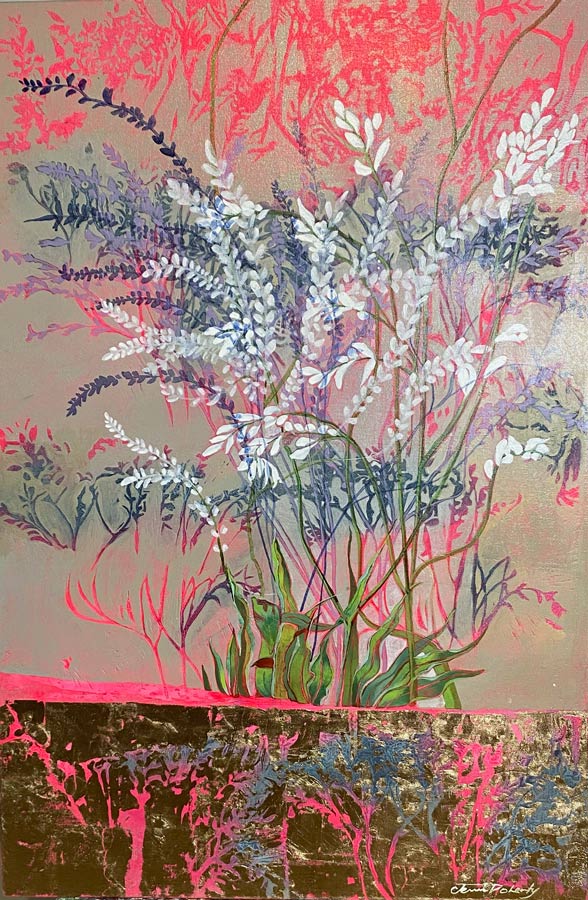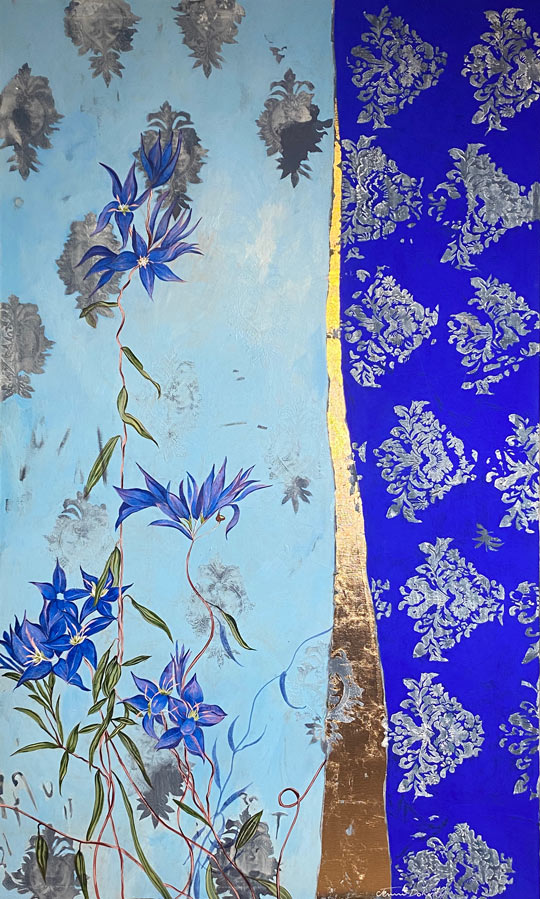 ---
Jenni Doherty Studio Pics
---