Learn more about JahRoc through this collection of YouTube videos that highlight their expansive career in the creating of bespoke designer furniture and also their world renown furniture & art gallery in Margaret River.
You will find two JahRoc YouTube Channels that are dedicated to two different sides of their business.
---
JahRoc Galleries YouTube Channel features a collection of videos taken during the period of time that JahRoc Galleries' retail gallery space was located at 83 Bussell Hwy on the main street of Margaret River. The JahRoc team gained iconic recognition for their hugely successful furniture & art gallery from 2003 to July 2023, representing a diversity of Australian Artists in all genres including paintings, sculpture, art glass, jewellery and fine furniture. Videos of the opening speeches for Art Exhibitions are featured heavily on this channel, including speeches from many well known local identities and the exhibiting artists. You will also see many videos about JahRoc Furniture, where furniture maker/designer Gary Bennett talks us through many of his latest designs that have hit the gallery floor.
---
JahRoc YouTube Channel has been created more recently in 2023, and features JahRoc Furniture exclusively. The production and artistic quality of the videos presented are high class, and are professionally created by Lightdance Films. Mana from Lightdance Films works with Gary Bennett to present creative stories about some of JahRoc's iconic furniture designs. He has also captured stories about our spectacular native timbers, furniture making techniques, and a memorable final walk-through JahRoc Galleries on main street Margaret River before the gallery closed at that location in July 2023.
JahRoc YouTube Channel will continue to populate new and informative videos, so make sure you subscribe to this channel to keep up to date! Subscribe now…
---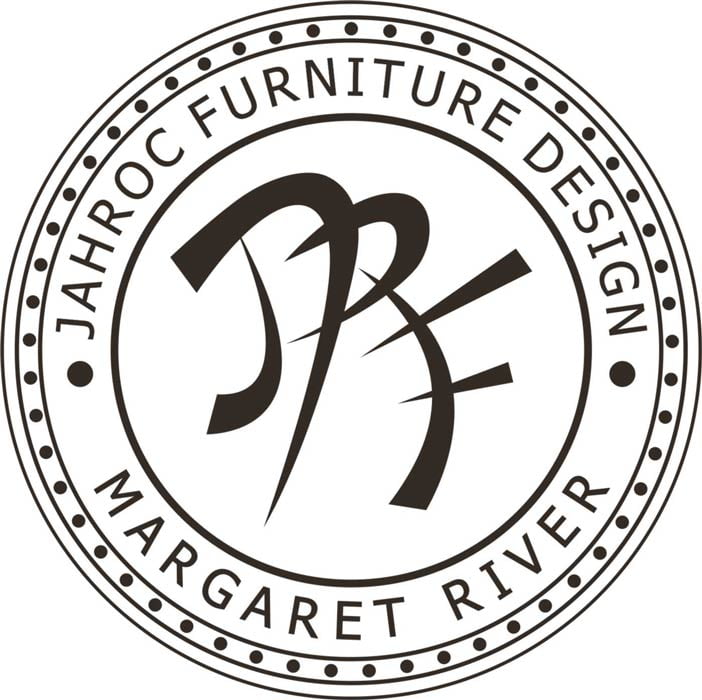 JahRoc YouTube Channel
A beautiful collection of videos by Lighdance Films, interviewing Gary Bennett from JahRoc Furniture on his iconic furniture designs and give an insight into his furniture making talents.
Click the link to watch on YouTube if you want to open the video to full screen.
---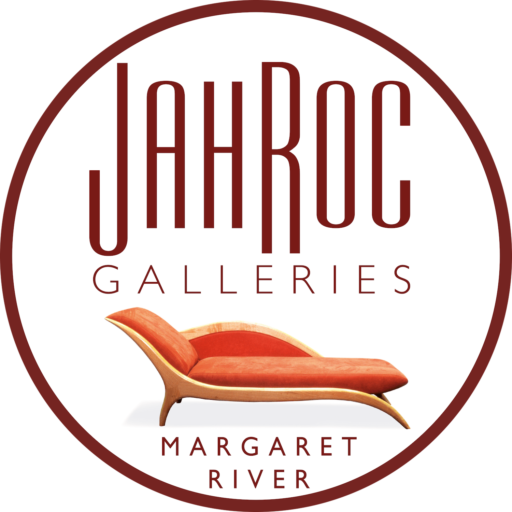 JahRoc Galleries YouTube Channel
Find below a small selection of videos from this channel featured on top, and then the full list of videos in list form that will take you straight to YouTube when clicked.
JahRoc Galleries Bussell Hwy Finale Exhibition Opening Speeches – Long Version – May 2023 – View
Sam Broadhurst Exhibition Opening Night Speeches at JahRoc Galleries – April 2023 – View
Lauren Wilhelm Memory Of Place Exhibition at JahRoc Galleries – March 2023 – View
Gary Bennett JahRoc Furniture The Family Tree Dining Table Design – January 2023 – View
Janine Daddo Exhibition Opening Speech at JahRoc Galleries – January 2023 – View
Ken Rasmussen Exhibition Opening Night at JahRoc Galleries – December 2022 – View
Sculptural Jarrah Burl Desk by JahRoc Furniture Design – December 2022 – View
Argyle Pink & Coloured Diamonds and Designer Jewellery at JahRoc Galleries – October 2022 – View
Win a $20,000 Argyle Certified Pink Diamond – December 2021 – View
Helen Norton Life's Contents Exhibition Opening Speech at JahRoc Galleries – June 2021 – View
Helen Norton ABC Interview at JahRoc Galleries, Margaret River – June 2021 – View
Leigh Hewson Bower Exhibition – South West Shorelines @ JahRoc Galleries – December 2020 – View
Astrid Dahl Natures Smiles Exhibition at JahRoc Galleries – August 2020 – View
Crown Towers Sydney 4.4m Table by JahRoc Furniture – May 2020 – View
Desert Rose Collection of Argyle Pink Diamond Jewellery at JahRoc Galleries – March 2020 – View
Gary Bennett talks about his Survivor creation – February 2020 – View
Metamorphosis Exhibition Opening Night – Ingrid WIndram and Josh Windram – Dec 2019 – View
Artistic Ukulele Stands by JahRoc Furniture – October 2019 – View
JahRoc Galleries Margaret River Video – August 2019 – View
Joe Webster and Stuart McMillan's creative journey – the backstory for JahRoc Galleries exhibition – July 2019 – View
On Location: Margaret River Exhibition Opening Speech @ JahRoc Galleries – July 2019 – View
Gemma Baker Jeweller @ Jahroc Galleries – March 2019 – View
Gary Bennett Opening Speech St Stephen's School 2018 – October 2018 – View
Ralph Stanton, Geoffrey Wake & Jahroc Furniture Exhibition Opening Artist Speeches – July 2018 – View
ABC Radio interviews Gary Bennett on Trophies for Margaret River Pro – April 2018 – View
Janine Daddo Exhibition Opening Night Speech at Jahroc Galleries – April 2020 – View
Janine Daddo Artist Studio – Behind The Scenes by Jahroc Galleries – April 2018 – View
Jahroc Furniture make 2018 Margaret River Pro Trophies – April 2018 – View
Jahroc builds furniture using Customer's own wood..
Jahroc builds furniture using Customer's own wood.. – February 2018 – View
Who Is David Bromley? – November 2017 – View
Jahroc Galleries Gary Bennett Folded Ranges Desk – November 2017 – View
Jordan Sprigg Exhibition – Artist Talk – October 2017 – View
Helen Norton exhibition opening speech at Jahroc Galleries – April 2017 – View
Bec Juniper exhibition – Soft Illusions – opening speech – January 2017 – View
MARGARET HEENAN – Exhibition Opening Speech at Jahroc Galleries – November 2015 – View
ASTRID DAHL Exhibition opening SPEECH Jahroc Galleries – November 2015 – View
Wooden Surfboard Maker Gary Bennett with his latest 10′ Pin Tail Surfboard – September 2015 – View
Jahroc Galleries Gary Bennett Desk and Coffee Table – September 2015 – View
Larry Mitchell – Part 1 – Exhibition at Jahroc Galleries – opening speech – April 2015 – View
Larry Mitchell Part 2 – exhibition at Jahroc Galleries – opening speech – April 2015 – View
Bec Juniper exhibition at Jahroc Galleries – December 2014 – View
Kay Gibson exhibition opening by Dr Felicity Haynes – December 2014 – View
Jahroc Galleries TV Advert – November 2014 – View
MICHAEL CHANEY opening speech for SHAUN ATKINSON exhibition at Jahroc Galleries – November 2013 – View
David Bromley Exhibition at Jahroc Galleries, Margaret River, WA – TV Advert – June 2013 – View
---