Alan Meyburgh is what one would describe a social artist, having worked on a number of artist collaborations he thrives on getting his hands dirty on challenging projects and installations. Alan's passion for the natural environment is evident in his sculptural artworks, and he draws inspiration from his heritage and travels and the people around him.
We invite you to get to know the artist in our Up Close & Personal Q&A feature below.
Enjoy getting to know Alan Meyburgh
When did you first feel the desire to be artistic and realize you had talent?
I'm the youngest in quite a large farming family and we needed to entertain ourselves, so I found that playing with modelling clay was a lot of fun. At the age of 3 my mother tells me I was already quite good and I remember receiving a lot of attention, for my talent, from friends and family. I made natural clay animals for them, and we baked them in an outdoor oven.
Where did you learn your art?
I first learnt my art on our family farm where I loved to do clay modelling. I also did leatherwork and made wooden objects. Art was my favourite subjects at school, however I first became serious when a family member asked me to make birds and other animals so that they could be cast into limited edition bronze sculptures, at a foundry. I remember being quite surprised by my own talent and this inspired me. The foundry-man took me under his wing, and this was a very steep learning curve for me. I still own the very first bronze cast we produced and it is a portrait of my own dog. I am largely self taught and I love to collaborate with other artist and share knowledge with them.
What inspires you the most?
Nature inspires me, and people energise me. I love just about anything to do with nature and I spend a lot of time researching my work as well as going in field. I love studying some of the great sculptors such as Hepworth, Matisse, Rodin, Moore, Gormely, Giacometti and Brancusi. I integrate all of my interests, especially art, people and nature and it is easy to become inspired by the combination of the natural beauty and the people of Margaret River. This reasonably small town is packed with sophisticated, art loving and engaging people.
What message are you sending to the viewer of your art?
My primary message in my artwork is to show that the environment is so important for our survival and our pleasure. I do this through the subjects that I choose as well as my choice of materials. For example, almost every component of my artworks consists of found objects or recycled materials. I like to turn trash into treasure. I also like to please and evoke the viewer – a connection to the artwork is always something an artist aspires to.
Describe your studio
My studio is set among the gum trees and is right next door to Cape Lodge. This is really convenient when I break up my day with some company and a cup of tea. My studio is part of the owner-built Birdwood Estate, and would have been used for stables or storage back in the day. The building is painted a deep red colour and the space is as rustic as it comes. I'm often watched by the black cockatoos going about their business in a beautiful old jarrah tree right outside my studio.
Describe your typical day of creating art
After my mandatory cup of coffee in the morning I go to my studio and usually sit for a little while and plan my day. If I'm working on a specific project I do my design work and then start to collect components. This normally requires quite a bit of digging around in my stockpile. I then cut up and prepare individual components. This requires planning and preparation and determines the rest of the project and it's success. The fun part is the fabrication and construction. Once everything is put together I scrutinise my work. Normally I would place the artwork in the studio and then leave room. I then re-enter the room and look at the artwork, as if I saw it the first time. This 'first' impression is important and I then know if it'll work out. I always look for certain things in a sculpture, and in most cases I stand above the piece and look down upon it – that view from above tells me so much, such as balanced. I find myself getting quite immersed in my work and often don't take phone calls etc. I remember seeing an image in Pablo Picasso's studio where he hadn't left for days and ended up with a massive pile of cigarette butts spilling over his ashtray.
What mediums do you use and why?
Primarily I use rusted steel and wood in my artwork, so you could say that I have a healthy lust for rust! I love to use old pieces of wood, either from previously manufactured items or natural shapes. I believe that every single component has a story and comes from somewhere interesting, and I like to pass on this information. When producing an artwork I focus strongly on the balance, movement and aesthetic draw by the viewer to the artwork. I'm also mindful of positive and negative space, texture and of course the meaning of every piece. I believe in engaging the viewer and telling a story without using words. My subjects are usually environmentally-based and are of a contemporary nature. I love to focus on the overall shape of my subjects with a minimum amount of detail – I love texture. My style of work has evolved quite dramatically since I started as a realism bronze sculptor. My subjects have remained much the same and I usually choose birds, fish and animals. I'm quite fussy about the end product and will only release a piece to the gallery if it reaches a certain standard. My upbringing as a farm boy and my love for nature are so intertwined that my media and subjects naturally come together and feel like one to me.
What are you working on now?
Apart from a couple of commissions I am preparing and delivering works for the Gallery. JahRoc Gallery has kindly offered me a 'special space' and I am feverishly working on a new range of artworks to fill it.
What are your recent career achievements you feel proud of?
I was commissioned to produce 7 large sculptures up to 3.5m tall for The Address Hotel in Dubai – they are the focal point artworks for the hotel foyer and other prominent areas. This is the largest project I've undertaken to date. In 2021 I received the commission to produce Artworks for the Origins Market in Busselton, while collaborating with artist Ian Much. My role was to produce the 3D aspects for the concept. This concept is about the Wetlands and the Wardandi Aboriginal connection with the Wetlands. With this brief I produced a series of artworks involving wetland birds, paperbark trees, sedges and swan eggs. Both entry portals to the building are line with timber that came from salvaged pallets when products were delivered to the market, while under construction. The entry portals remind me of the bush track going down to the beach from our shack when I was a little child. I remember a canopy over the top of me as I walked through this pathway and it opened up to the beautiful beach ahead. This is the same feeling I hope visitors receive when they walk into the market.
In 2020 I received the commission to produce the life-sized wedge tailed eagle that soars above the main street in Margaret River just down the road from JahRoc Gallery and in the other direction, on the other side of the road, in front of the tourist information centre stands a large prehistoric wombat. Zyggy and her Baby Zuggy are now part and parcel of the Margaret River street-front. This was part of a commission where I produce a series of extinct animals that once existed in the region. The other pieces in the series can be found at Jewel, Lake and Mammoth Caves in the region.
What do you love most about what you do?
I love many things about what I do, however my favourite thing is to see the delight in others, derive from the artworks I produce. When I see this joy, I know that all the hours I spend producing artworks are even more worthwhile. My studio is definitely my happy place and I really enjoy putting together pieces and I truly love the process. When I make comical sculpture, such as my UggFish, I often find myself giggling throughout the process as the characters start to reveal themselves.
Where can you see yourself in 10 years time?
If I have to look back 10 years I see that I have made quite a change. In some ways I've come full circle and have come back to producing nature-based artworks however, whilst using very different media and style. I think that a constant will be me using found object and recycled materials. This is because my belief in the environment so strong. What I produce in 10 years' time will be quite different, I am sure. Maybe I will start to introduce some bright colours. I would like to be producing larger public sculptures and wall-mounted artworks going into the future. So, in 10 years I would like to be looking at a couple of large public artworks somewhere in the city.
---
Alan Meyburgh, born into a family of artists, produces natural contemporary pieces that are inspired by his passion for the outdoors and natural forms.

Alan has successfully completed a number of commissions in the Margaret River region. The most recognizable being, sculptures and functional artworks at Origins Market in Busselton, and a series of Megafauna Animals for the Margaret River Busselton Tourism Association. These pieces are situated in the main street of Margaret River, just outside the Visitors Centre, at Lake, Jewel and Mammoth Caves.

The wedge tailed eagle "swooping in for the kill" OUTSIDE Pizzica Restaurant, on the main street of Margaret River was Alan's "pandemic project'. A progressive sculpture during the Emergence Festival held annually in the region, attracted attention. Alan took first place at the 2014 Shire of Augusta Margaret River Spring Exhibition and has been invited to be the first artist to exhibit a sculpture on the much anticipated Shire of Augusta Margaret River Sculpture Trail.

Alan has exhibited his work at outdoor exhibitions such as Cottesloe SCULPTURES BY THE SEA and SCULPTURE BY THE BAY Dunsborough, Rockingham's Castaway, Sculpture on the Scarp, Darlington, Voyager Estate Readers and Writers Festival and many indoor exhibitions. Alan has been a part of the well established Margaret River Region Open Studios, the largest exhibition of its kind in Australia, since 2015.

Alan has appeared on television and radio in Australia, South Africa and the United Arab Emirates, for his work and he loves interacting with art lovers of all kinds.

Alan Meyburgh is an artist with local and international repute, who's designs range from intricate sculptures through complex commissioned installations. These works, created from mainly recycled media such as steel and timber, are intended to be meaningful, engaging and memorable. From his studio near Margaret River, Alan finds no shortage of inspiration from the natural bush setting that surrounds him. Tinkering away, he is often watched by the wise old black cockatoos in the trees above.

Meyburgh is what one would describe a social artist, having worked on a number of artist collaborations he thrives on getting his hands dirty on challenging commissions while working well with clients. Sculptures produced by the artist form part of the private collections in many Western Australian homes and father afield. Although he started his career producing classical realism in bronze he has incorporated this knowledge with that of contemporary and abstract sculptures and functional art. When conceptualising he places emphasis on balance, form, structure, expression of movement and of course the meaning of each piece. In addition, he is ever mindful of positive and negative space, colour, light, shadows and texture.

Over the years, Alan has been awarded many private and public commissions. To date his largest project has been for The Address Hotel, Downtown Burj Dubai in the United Arab Emirates (alongside the world's tallest building). Here he produced seven large contemporary pieces ranging between 2.6m and 3.5m in height, both in bronze and high-gloss finished cement. His work is also proudly held in the private collections of Abu Dhabi and Dubai royal families.
---
Recently Sold Sculptures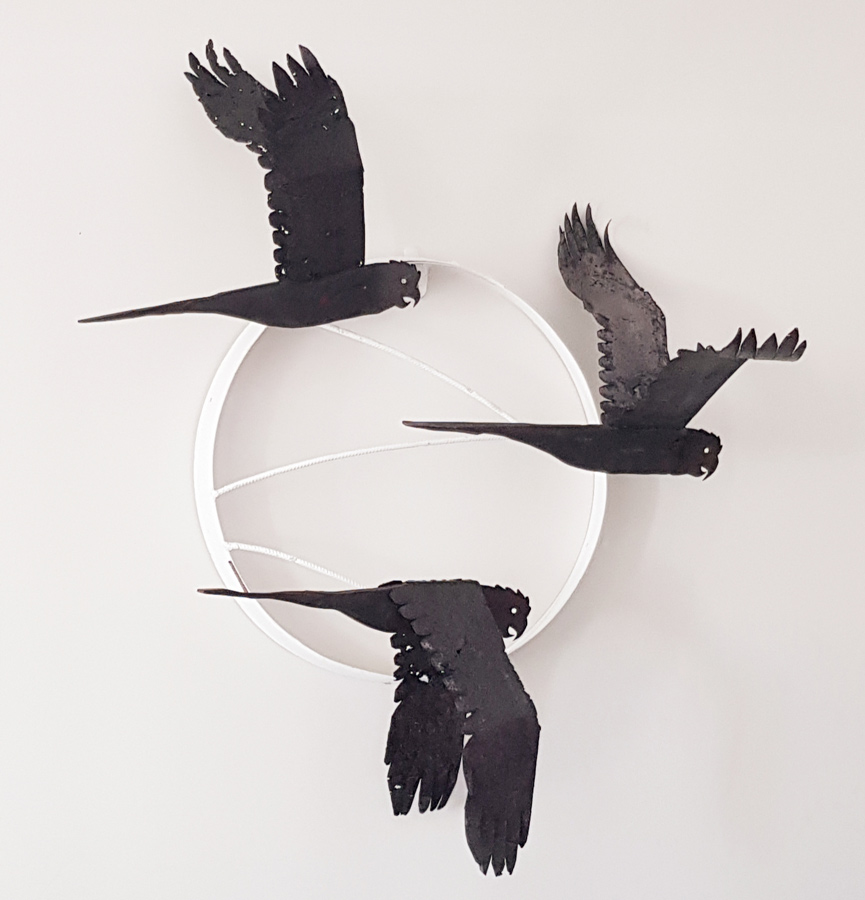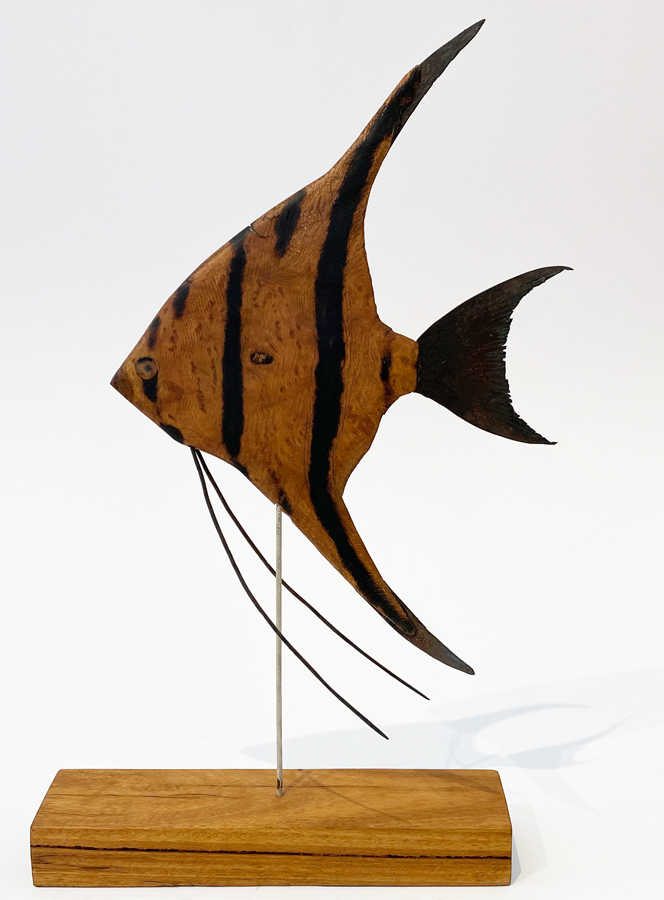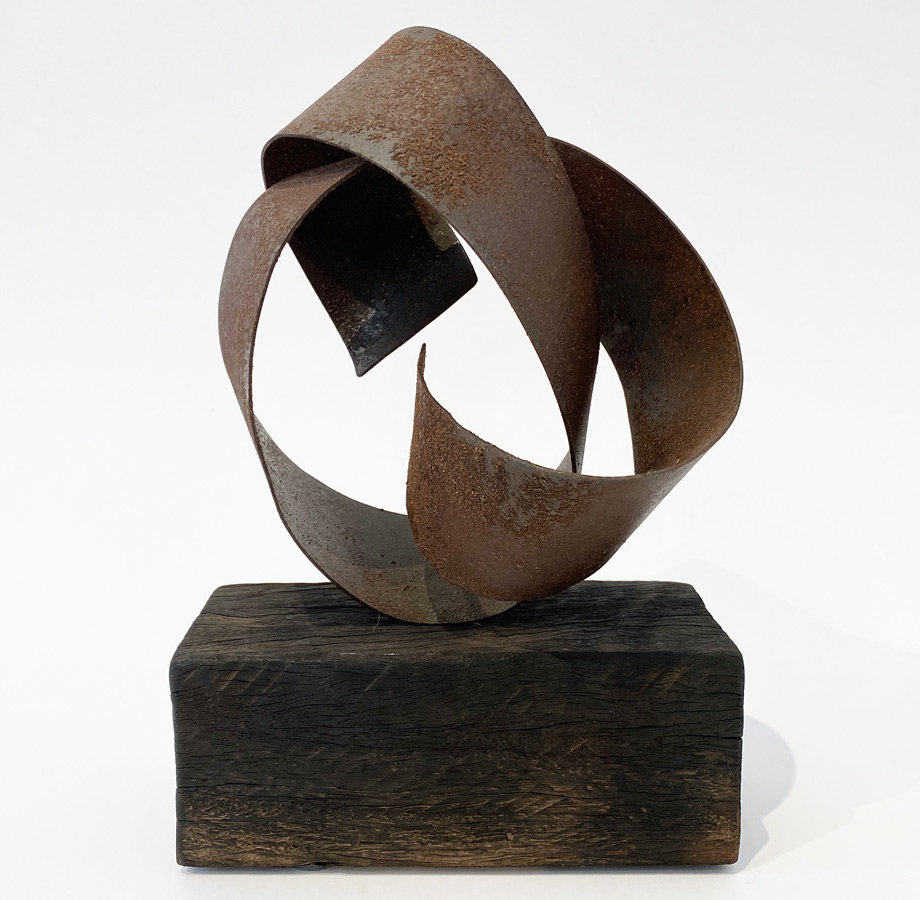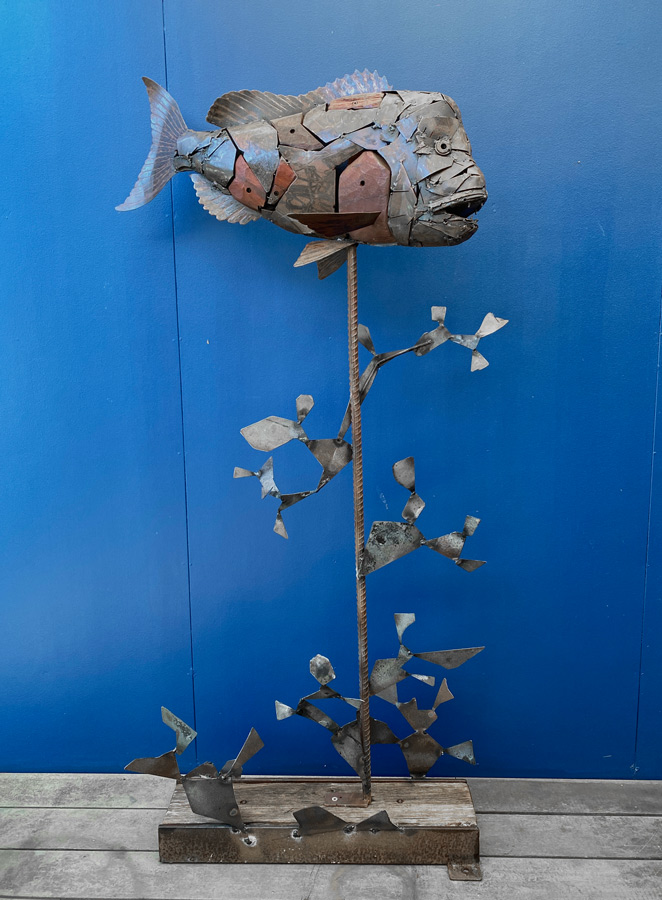 ---
Currently we have no Alan Meyburgh sculptures for sale at JahRoc Galleries. Please enquire.