A collaborative exhibition of fine art & designer furniture
"LANDSCAPE YET NOT LANDSCAPE"
RALPH STANTON
GEOFFREY WAKE
JahRoc FURNITURE
"Landscape Yet Not Landscape" is a collaborative exhibition of fine furniture & art that falls into the realm of imaginative landscape, drawing inspiration from the South West of WA. Ralph Stanton and Geoffrey Wake are long time studio partners whose paintings share a common thread being an atmospheric representation of what they see, without particular form or location. Whilst JahRoc presents three dimensional furniture designs that hint on specific locational influences in their manipulated shape and form.
OPENING – 30th JUNE


6-8pm
Meet the Artists
All are invited and welcome to join the gallery for fine wine and live music.
All artists will be at the opening celebration and will present a talk about their work.
Ralph Stanton's non representational abstracts are contemplative and often strong in mood. He uses the colours of the sky, sea, sand and forest but not exact images to evoke a natural beauty.
I seek to evoke a feeling, space and atmosphere with no particular story or message, more a landscape of the mind.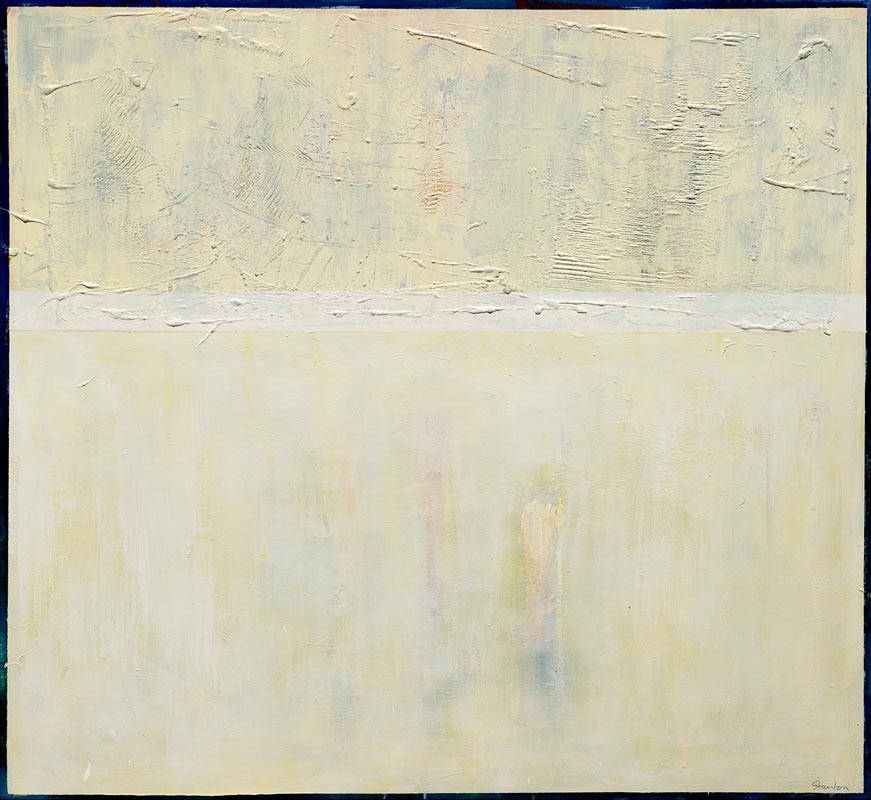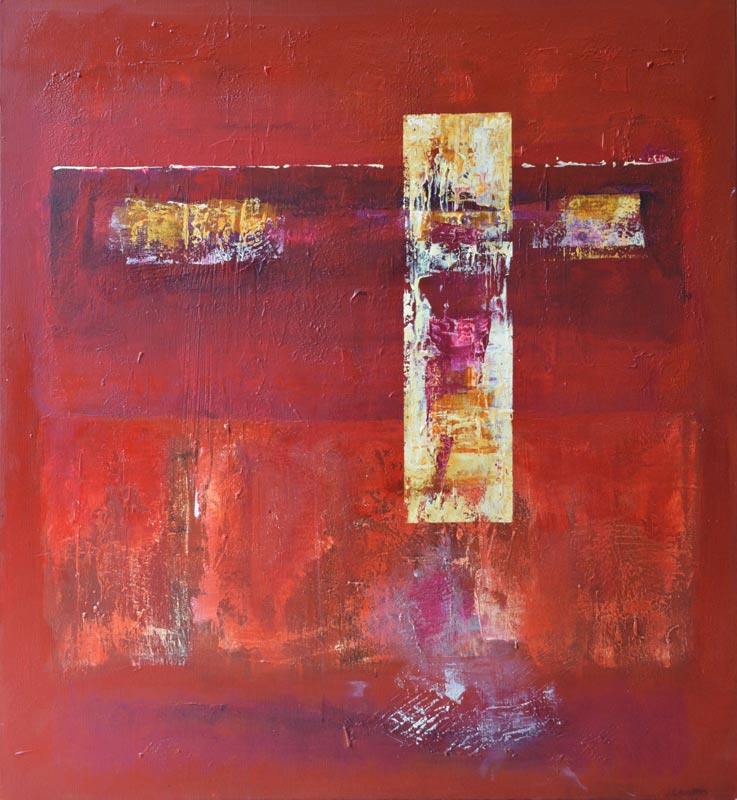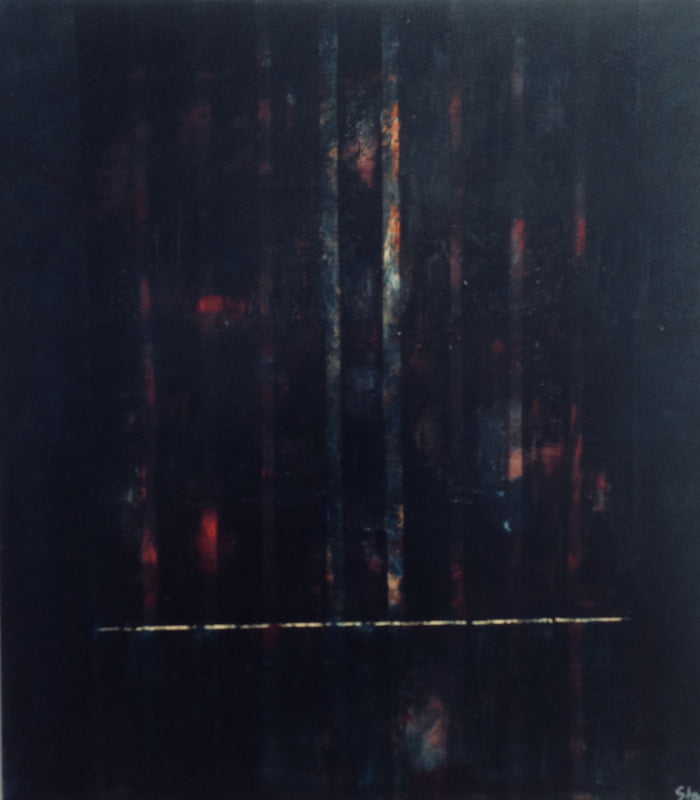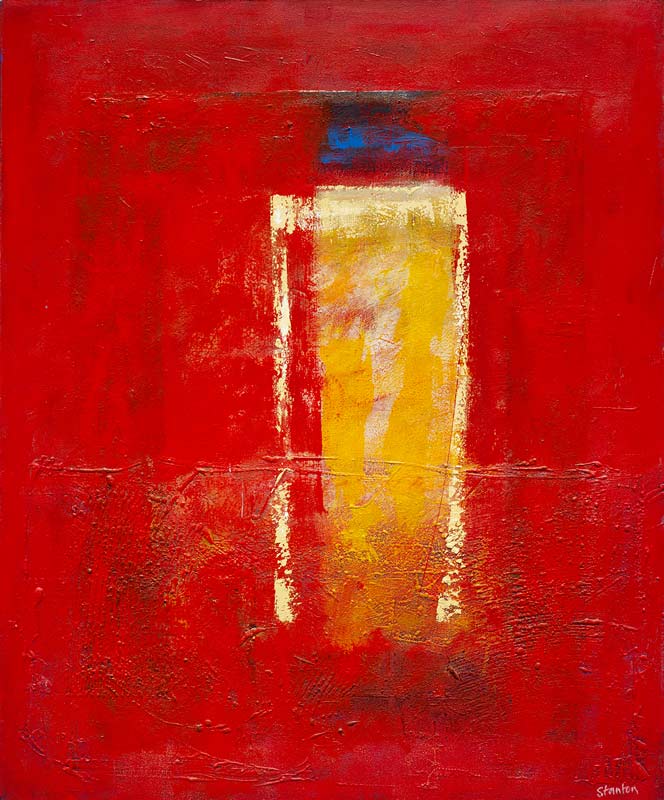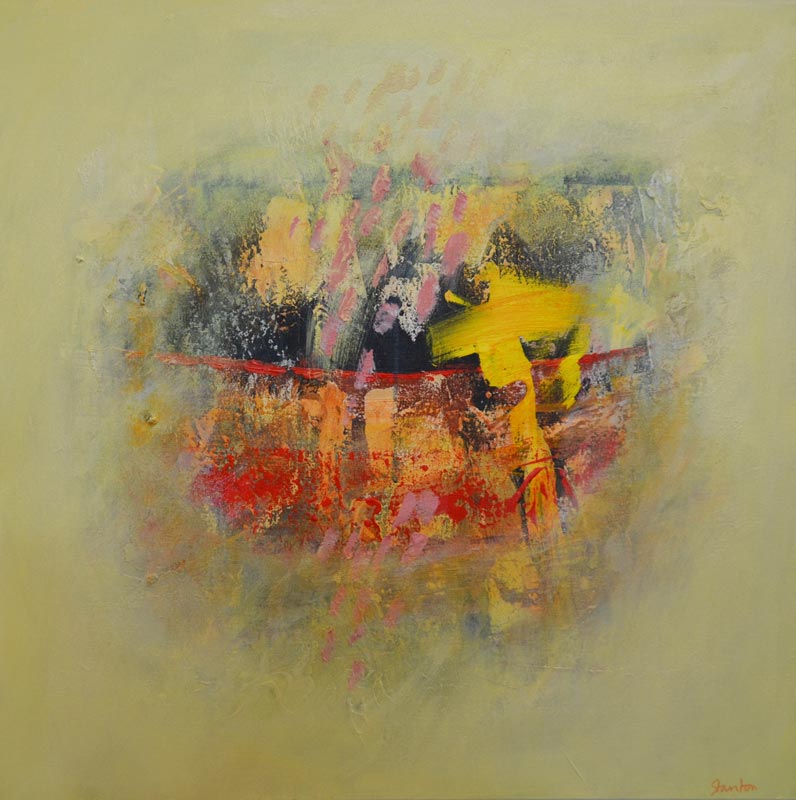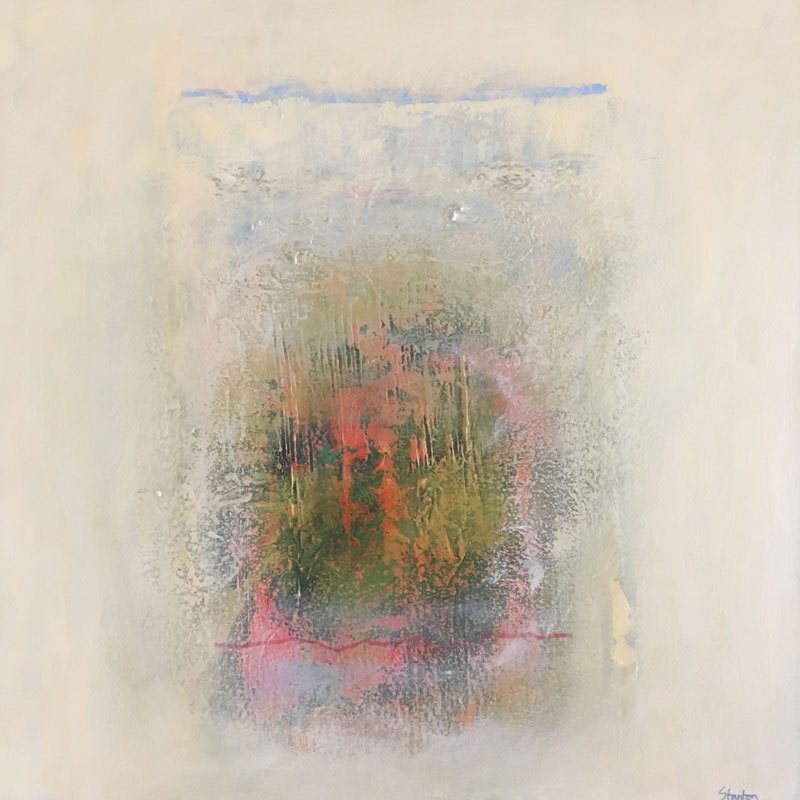 Each painting is a journey into a terrain with a destination only realised towards the end of the work.
Geoffrey Wakes paintings are mostly assemblages or collages marking close-ups, distances and rhythms of the earth and skies. His works connect with the ocean, fish and the forests of the South West of WA delivered with his love of pattern and texture.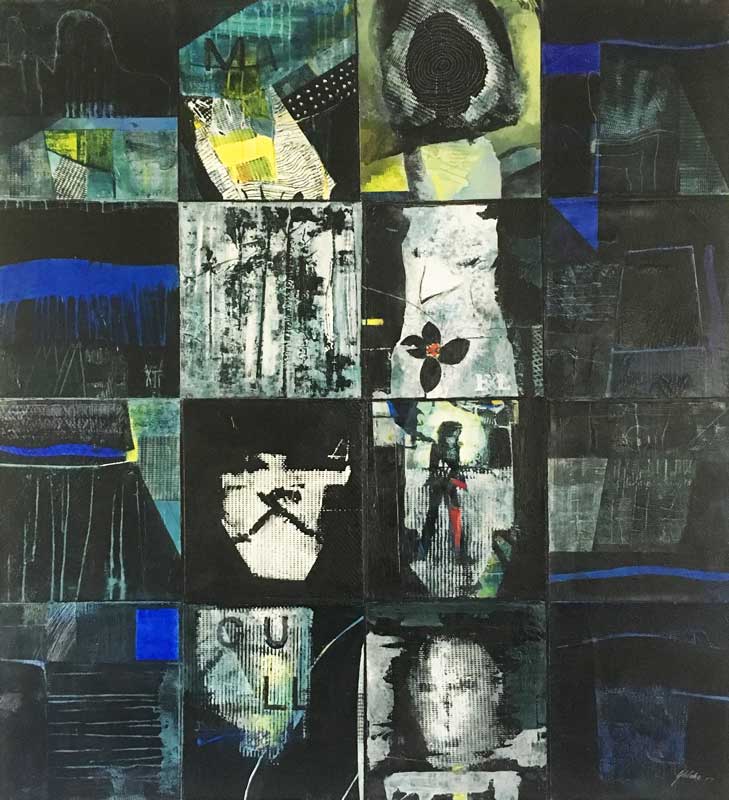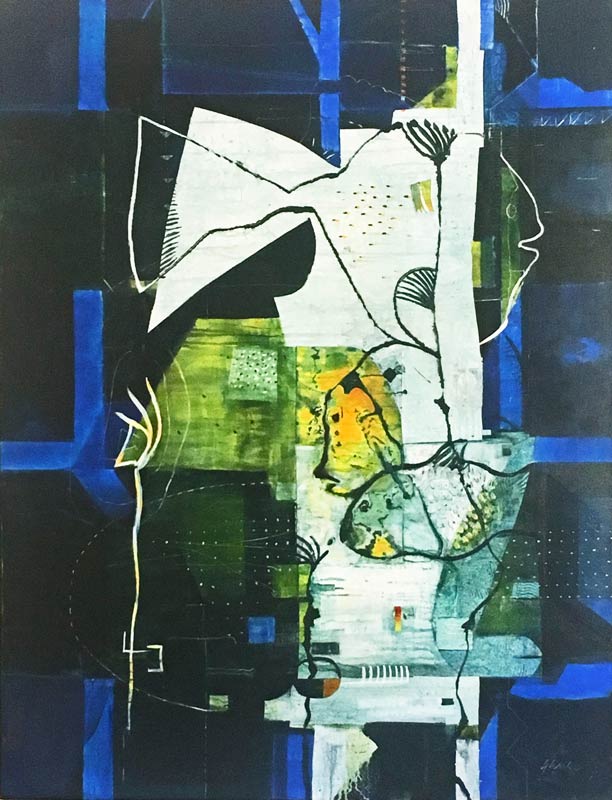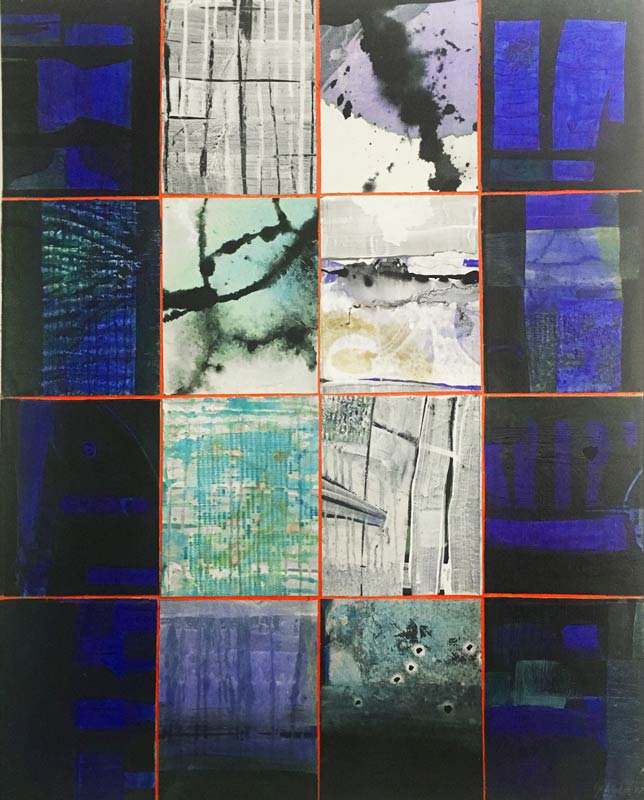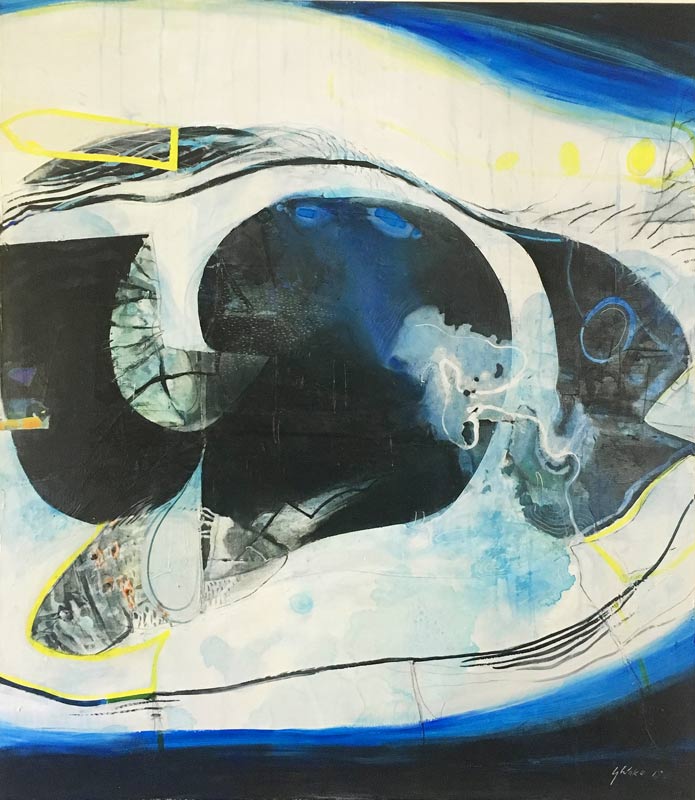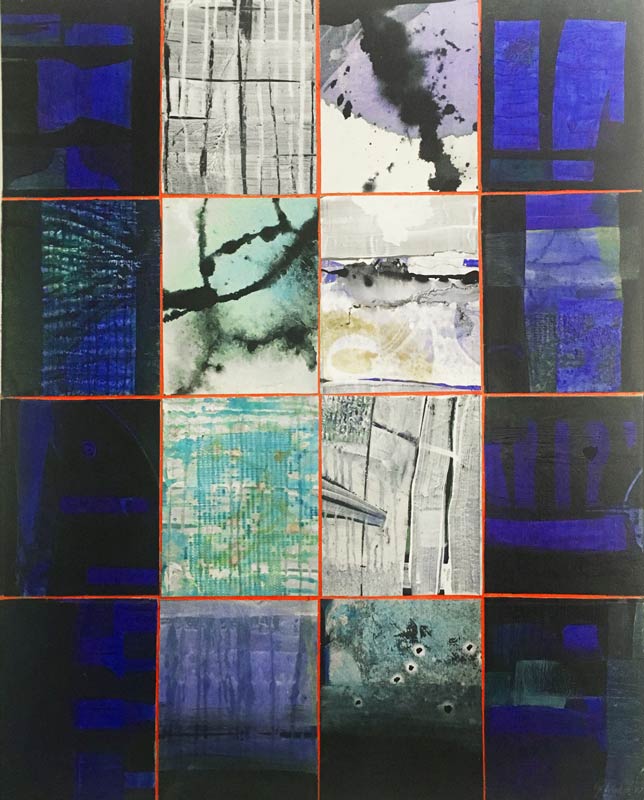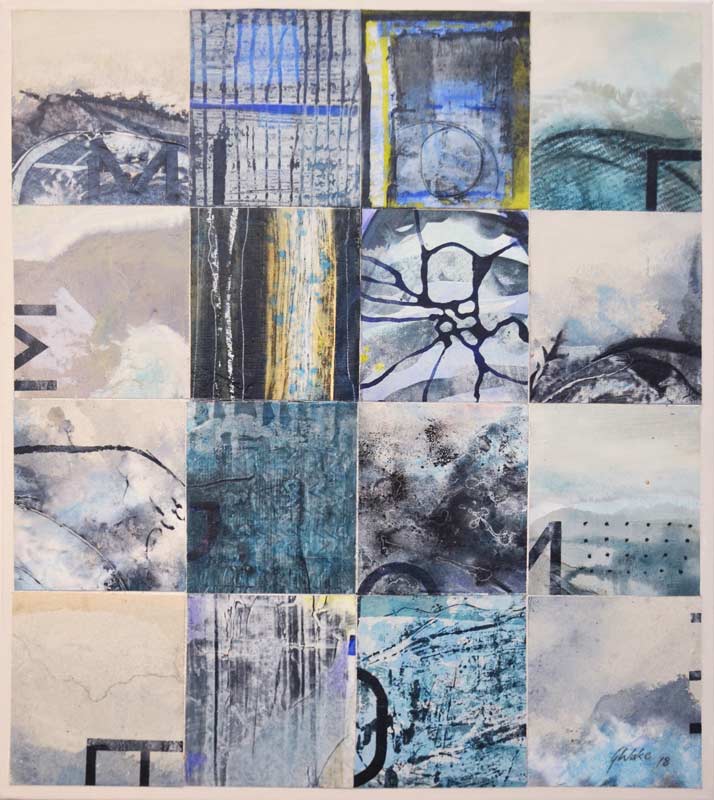 Gary Bennett and David Paris of JahRoc Furniture reflect the essence of the South Coast landscape of WA in their latest furniture designs. Inspired by the raw energy and varying land forms such as the Stirling and Porongerup Ranges in this vast and relatively untouched expanse, these functional pieces of art all individually hold a strong sense of place. Combining local hardwoods, contemporary design and master craftsmanship, Gary and David deliver these bespoke designs that add to their 30 year repertoire of award winning furniture.