You are invited to a collaborative exhibition called "Project Abrolhos" by Artists LARRY MITCHELL, GARY BENNETT, DAVID PARIS.
Larry Mitchell has painted a series of large canvas' inspired by his desire to catalogue the Abrolhos Islands whilst the current pioneering fishing culture still exists. This will be the largest exhibition of this series ever shown in Western Australia.
JahRoc Furniture partners Gary Bennett and David Paris having spent 5 days at the Abrolhos with Mitchell responded by creating a collection of one off furniture pieces celebrating the colours, forms and textures of this unique region.
The result is a dramatic visual and tactile feast which will be showcased in JahRoc Galleries cavernous new exhibition space in Margaret River, Western Australia.
A commemorative exhibition booklet will be presented to attendees and signed by the artists on opening night.
Mrs Josephine Archer – National Jewellery Manager for Kalis Pearls Pty Ltd will officiate the exhibition.
Saturday 17th February 2007
JahRoc Galleries, 83 Bussell Hwy, margaret River
6-8pm
RSVP essential
JahRoc Furniture exhibition pieces
Larry Mitchell exhibition paintings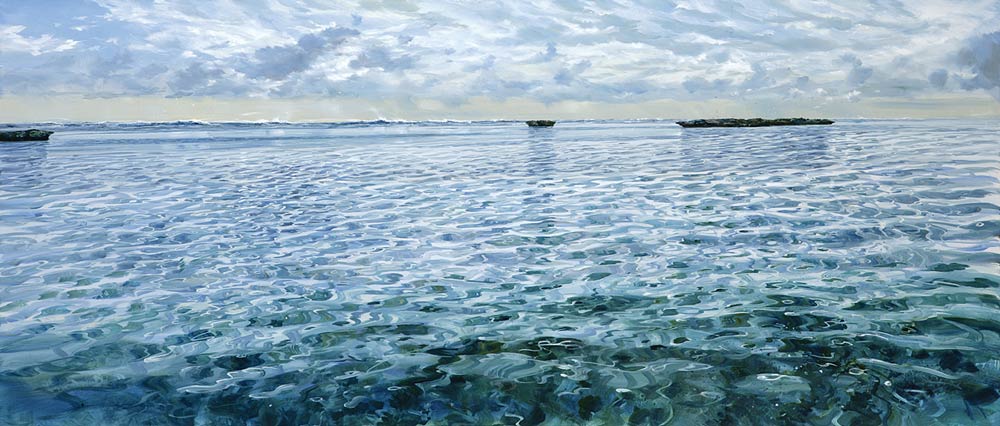 We hope to see you on the night of this exciting event…