Kerry Nobbs has enjoyed capturing beautiful moments along the Australian pristine coastline, it's rugged mountain ranges and remote valleys and gorges.
His latest body of work zones in on the energy of the wild ocean, stormy turbulent seas, and crashing waves. Kerry's ability to portray the movement in the water with it's foaming white wash and his play on light and colour results in a stunning representation of our big blue.
Born in 1952 Kerry grew up and currently resides in Queensland and has enjoyed a successful career as a landscape artist spanning 33 years. Together with his wife, Kerry Nobbs takes a road trip to Western Australia most years to soak up our brilliant and unique landscape.
"Spirit Of The Ocean"
2nd March – 12th March
This body of work explores on canvas, the subtlety of  movement and light, in and on the water, something I have appreciated all of my life

Kerry Nobbs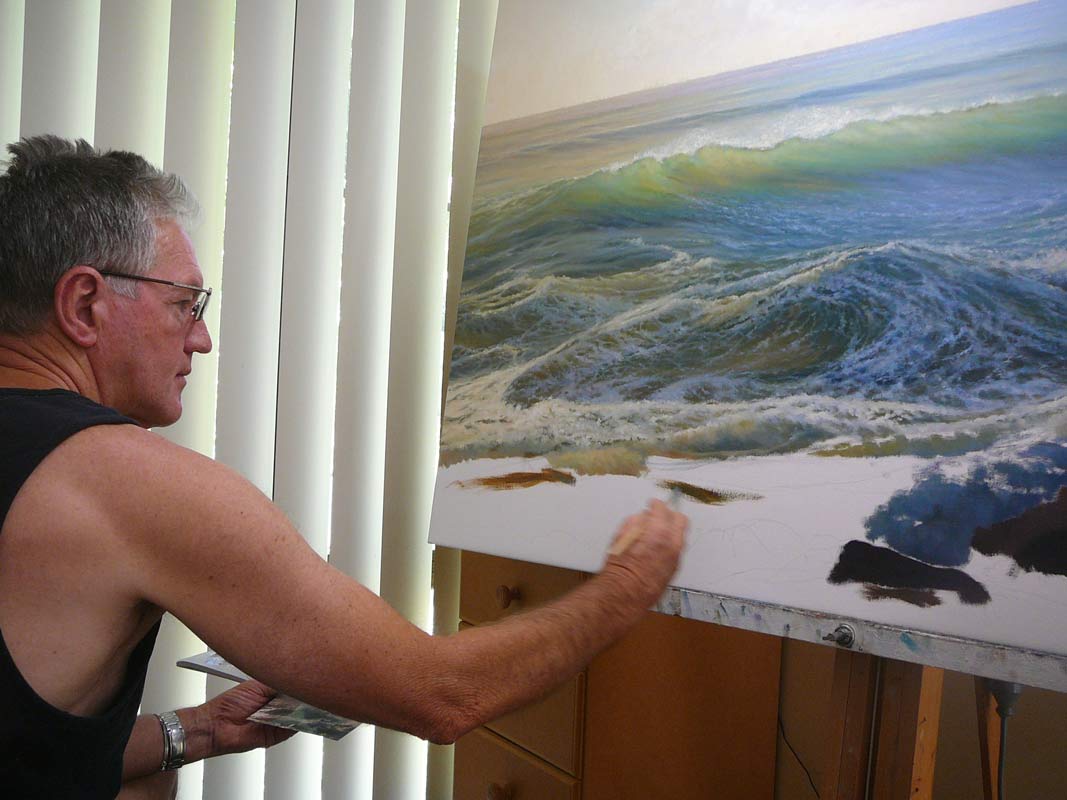 Gallery Of Exhibition Artworks