Western Australian artist Jon Denaro is passionate about using found objects that guide his creative journey to the unique art piece that results. It is the making process itself that Jon values most above and beyond the finished piece. This leaves the viewer with a sense of purity, as if the artworks are using Jon as a vessel to be created, to be seen, to take on a new life form.
Jon Denaro finished a BA Fine Arts in Hobart in 1989 and has enjoyed numerous solo and group exhibitions since. He has shared his knowledge in many mentor and teaching positions, and has contributed greatly to the Western Australian art scene with many public and private installations.
Enjoy Getting to know Jon Denaro …
When did you first feel the desire to be artistic and realize you had talent?
I come from a background where art has uncertain value. My artistic actions are drawn from life experiences really. I just make artistic things; they don't always make sense. I make them principally for myself. I am still trying to figure out what I'm actually doing.
Where did you learn your art?
I consider myself to be self-taught, although I studied art formally. But I have studied a lot of things including engineering. I have always held a view that art presents an alternate cultural potential, that it 'subverts the dominant paradigm'.
What inspires you most?
The ocean, old things, stuff I find, materials that have a history. Passion. My language is a fusion of that.
What message are you sending to the viewer of your art?
I try hard not to visualize literal, linear ideas, not to communicate set narratives. My work process is about exploration throughout the actual making itself. My recent solo show 'The texture of making' was a recycled title from a show at the Margaret River Gallery many years ago. What I am saying is that art can escape the ties of concept or design, understandable quotes, images and icons. It is OK to to make it up as you go along on the journey. That approach is intrinsically more dangerous, more risky but more fluid with potential, I think.
Describe your studio…
I've had big industrial studios and now I have moved all that back to my own property. My main engineering workshop is built up from a sea container. It is like a ships store.
What mediums do you use and why?
I can work with anything. I love to find materials as a starting point. My processes are usually about adaptation from that point on.
What are you working on now?
I'm making a sculpture for the Royal Perth Ballet using old ballet shoes. I'm working on some architectural commissions, doing a series of painting where I have started including figurative elements – peoples heads very abstract. I'm also working up an alliance with a young architect Luke Davies and we will be doing a large collaborative piece for Sculpture by the Sea in March based on my love of outback-handmade road signage.
What are your recent career achievements you feel proud of?
I don't really think that way, I try to survive my art career. That's it. I don't expect that people get what I do generally or that life gets more comfortable because of my careerism. I'm also self sabotaging and even destructive. My painting for example is a sculptors painting where I use industrial paints and layered morphological references. I am always going in to each new layer with a fresh idea incongruous with the existing form.
What do you love most about what you do?
Freedom. I always thought that art would equal that somehow.
Where can you see yourself in 10 years time?
Our kids will be grown up then. I visualize a life of moving about more internationally with Bec, but staying productive on our own terms.
Western Australian Sculptor and Painter Jon Denaro creates contemporary metal sculptures often finding inspiration in found objects that play an intricate part in the story of the resulting piece of art. Enjoying the hands on process of making, Jon Denaro's sculptures maintain a unique individuality, they look "hand made" and non reproducible, opposing the streamlining that technology offers. Jon's artworks are primarily sculptural, with the occasional abstract painting created to sit in balance with a chosen sculpture. The dynamic result is a play of objects, shapes, colour, a glimpse of recognisable v's abstract, 3D sculpture v's wall art, and Jon Denaro asks the viewer to contemplate the empty space between.

Education

1989 BA Fine Arts (Sculpture), University of Hobart, Hobart, Tasmania (TAS)
1988 Diploma, Art and Design, Claremont School of Art, Claremont, Western Australia (WA)
1986 Electrical Engineering, James Cook University, Townsville, Queensland (QLD)
1985 Post Grad., Navigation Systems, RAAF, Laverton Nav Aids
1984 Post Grad., Art Traffic Control Surveillance, RAAF, Supp Com, Victoria (VIC)
1980 Associate diploma RAAF School of Radio, Laverton, VIC
1979 Town Planning, Gatton College, QLD

Solo Exhibitions

2017 Texture of Making Moores Building Art Gallery Fremantle
2016 Strange Passion Kidogo ArtsSpace Fremantle
2015 Memory Structure Linton&Kay Perth
2014 BIOMIMIC Linton&Kay Perth
2009 Revelator. Gomboc Gallery Sculpture park.
2009 Shape of Colour. Margaret River Gallery
2008 Untitled, Libby Edwards, Brisbane, QLD and Sydney, New South Wales (NSW)
2007 Biomemesis, Brisbane Powerhouse, Brisbane, QLD
2007 Oceanianism, Gomboc Gallery Sculpture Park, Middle Swan, WA
2003 Super Nature, Gomboc Gallery Sculpture Park, Middle Swan, WA
2002 New Sculptural Work, Gomboc Gallery Sculpture Park, Middle Swan, WA
2001 Second Skin, Fremantle Art Centre, Fremantle, WA
2000 Beautitude, (Artrage), Moore's Building, Fremantle, WA
1998 The Shape of Colour, Margaret River Gallery, Margaret River, WA
1997 New Works, Margaret River Gallery, Margaret River, WA
1996 The Shape of Modern, Delaney Gallery, Perth, WA
1995 Artrage, PICA, Perth, WA
1995 Information Super Highway Vehicles, Moore's Building, Fremantle, WA
1995 The Texture of Making, Margaret River Gallery, Margaret River, WA
1993 Soul Shaped Devolution, Delaney Gallery, Perth, WA
1989 Images, University of Tasmania Foyer Space, Hobart, TAS

Selected Group Exhibitions

2007 Joondalup Invitation Exhibition, Joondalup, WA
2006 City of Cockburn, WA
2005 Artopia, Forrest Place, Perth, WA
2005-2008 Sculpture by the Sea, Cottesloe, WA
2004 Joondalup Invitational, Joondaulp, WA
2003 Art 03 Invitational Award, Perth, WA
2003 Xanada Winery, Invitational, Margaret River, WA
2002 City of Melville Art Award, Booragoon, WA
2002 Gomboc Gallery Sculpture Park Anniversary Exhibition, Middle Swan, WA
2002 Melbourne Art Fair, Melbourne, VIC
2001 Symbiotica, University of Western Australia, Perth, WA (Research Residency)
1999 Art Expo, Melbourne, VIC
1999 Artwork in Progress, LIA Group, Margaret River, WA
1998 Sculpture by the Sea, Albany, WA
1998 Southwest Survey, BRAG Bunbury Regional Art Gallery, WA
1995 Artrage, Perth, WA
1995 Art Expo, Perth Entertainment Centre, Perth, WA
1995 Title, Delaney Gallery, Perth, WA
1994 New Directions, Margaret River Gallery, Margaret River, WA
1994 Don't Panic, Alternative Technology Centre, Margaret River, WA
1994 Juniper Show, Monsoon Gallery, Broome, WA
1993 Sculpture Survey, Gomboc Gallery Sculpture Park, Middle Swan, WA
1992 Sublime, Bridgetown Artists Guild, WA
1992 Survey, Gomboc Gallery Sculpture Park, Middle Swan, WA
1992 Bannamah Gallery, Yallingup, WA
1992 South West Survey, Bunbury Regional Gallery, Bunbury, WA
1992 South West Survey, Bunbury Regional Gallery, Bunbury, WA
1991 Sculpture Survey, Gomboc Gallery Sculpture Park, Middle Swan, WA
1991 Artspace, Salamanca Art Space, Hobart, TAS

Projects & Commissions

2017 ARM Urban housing architecture commmission- in progress
2017 GKA Architects Fremantle Foreshore Marina- in progress
2014 Deep Water Point Jetty Project- seating/community programs COMelvile
2012 Aranmore Catholic School Leederville – Integrated sculture City of Vincent
2011 PTA Perth Transport authority Greenwood Station large scale bike sculpture
2010-12 Governor Stirling SHS- architectural cladding /sculpture
2010 Western Power – Large scale Sculpture Safety Bay .
2010 PalmBeach Architectural structure-Indiginous mentorship. City of Rockingham.
2009 Z force Memorial Sculptures – COR BikeLab-Perth ChildrensFestival Artist program director
2008 BHP, City of Port Hedland, WA. –sculpture large scale
2008 Civic Building Central foyer/ecternallarge scale sculpture series, City of Rockingham,
2007 Mindarie Keys, Harbour entrance ,Mirvac-sculpture large scale
2007 Perth Airport, 4 sculpture commission.
2004 Salentine Ridge, POA design sculpture series/furnitureClough/Earthcare Fremantle
2004 Indicator Pole, Shire of Serpentine , 42M Tall
2004 Shire of Ballidu Main street Ballidu ,
2004 City of Melville Sculpture Walk, Piney Lakes, .
2001 Margaret River Public Library, Sculpture Commission.
2000 Burswood Casino /Gaming floor steel ballastrade artpanels
1999 Community Environment and Design Project, Margaret River Skate Park,.
1999 Margaret River Aquatic Centre large indoor Mural,
1996 Perth Children's Arts Festival, Perth, WA.
1996 Entry Statement, Riverdale Gardens, Yallingup, .
1995 ARTRAGE Opening parade sculpture centrepiece, .
1994 "Gasworks -series", East Perth Redevelopment Authority, Perth,.
1990 Busselton foreshore play structure series incl Flying Washingmachine, Busselton.

Grants & Prizes

2007 ARTSWA Biomemesis Exhibition
2005 CANWA R&D Grant, The Bike Laboratory Community Art
2005 Professional Development Grant, ARTSWA
2004 Bike Lab, CANWA
2003 Five Schools Extension Projects, Department of Education
2002 Excellence Award, City of Melville Art Award, Booragoon
2000 Research Grant – Symbiotica/ ARTSWA

Teaching

2008 Mentorship and Community Art Program, City of Rockingham, WA
2006 Sculpture by the Sea, Cottesloe, WA
2004 Visual Arts, Jarrahdale Primary School, WA
2004 Visual Arts, Wooroloo Primary School, WA
2004 Visual Arts, Chidlow Primary School, WA
2004 Specialist Visual Arts, Kalamunda Senior High School, WA
2004 Holiday Sculpture Workshop, Mundaring Arts Centre, WA
2004-2006 Awesome Cre8tive Challenge, Perth, WA
2003 Visual Arts Extensions (Five Schools)
2001 Visual Arts, Holiday Programme, Cottesloe, WA
1999 Visual Arts, Margaret River Primary, High School and Margaret River Montessori, WA

Represented By

Kerry Stokes Collection
Town of Ballidu
PICA
Gomboc Gallery Sculpture Park
Artbank
ABC
ALCOA
Town of Busselton
City of Fremantle
Shire of Margaret River
City of Port Hedland
Woodside
Serpentine/Jarrahdale

Collections

Artbank 2003
Artbank 2000
Many private collections in Australia and overseas.
Jon Denaro Artwork at JahRoc Galleries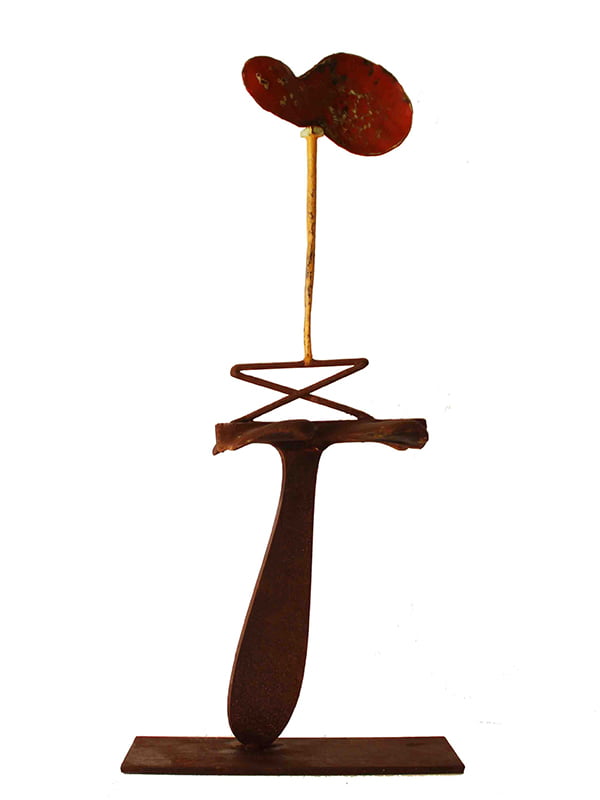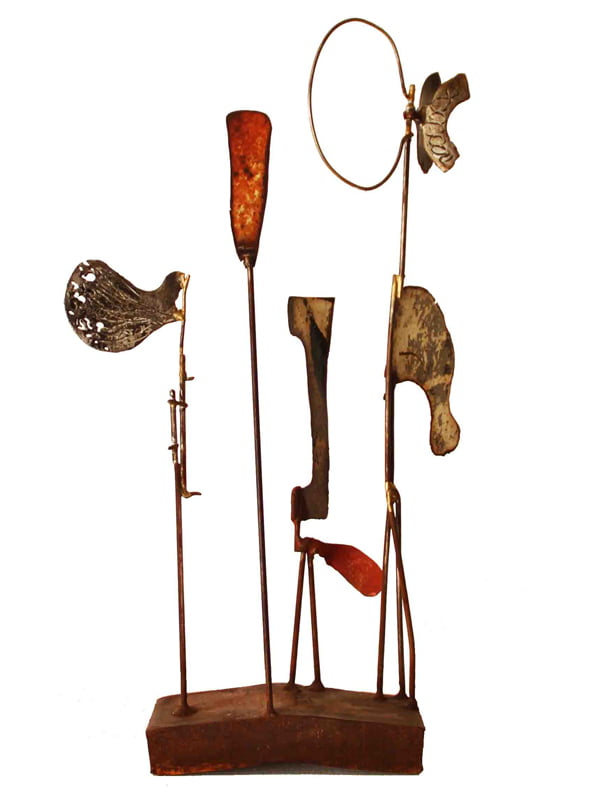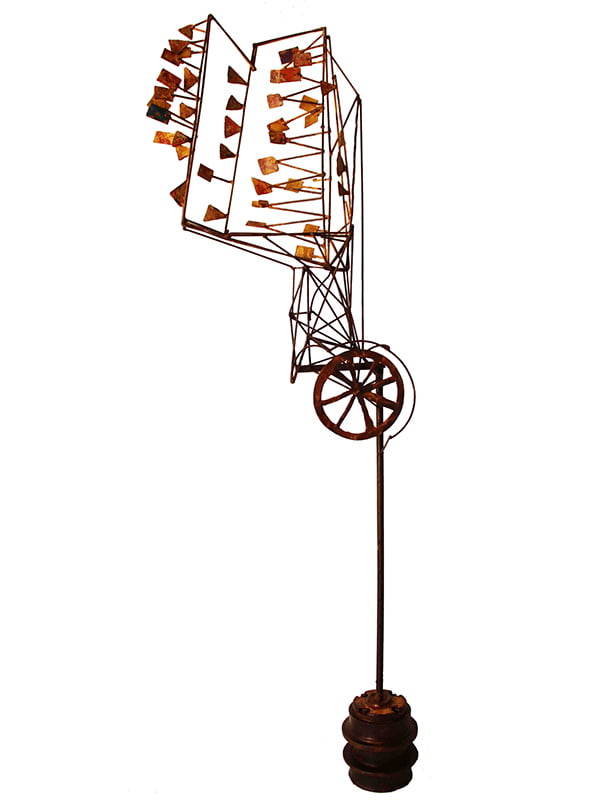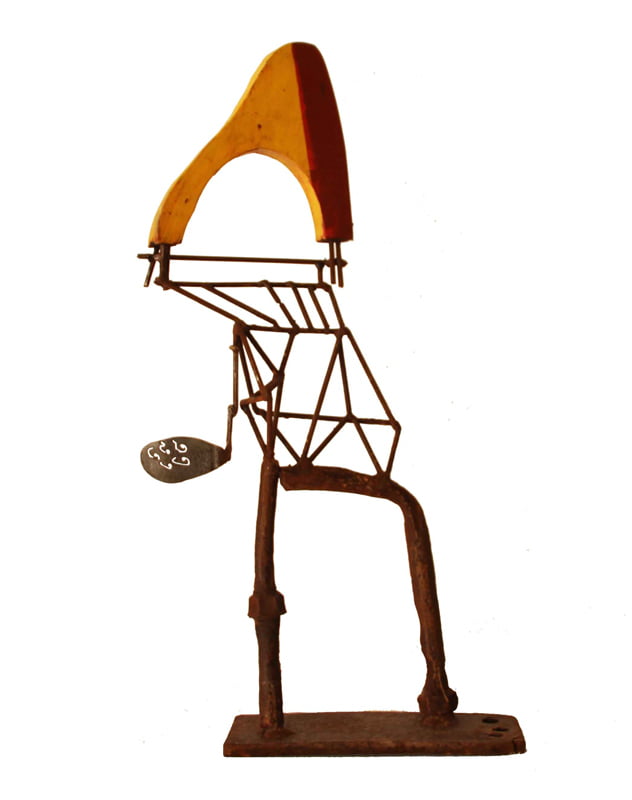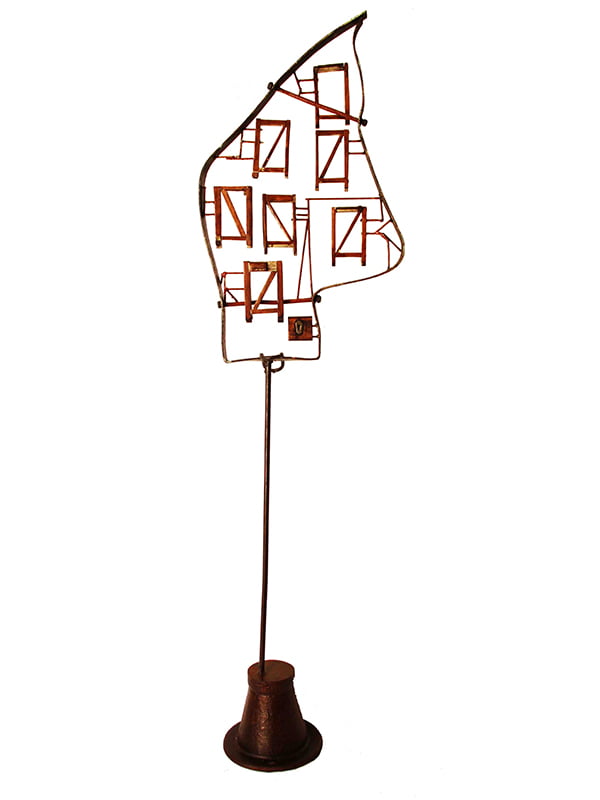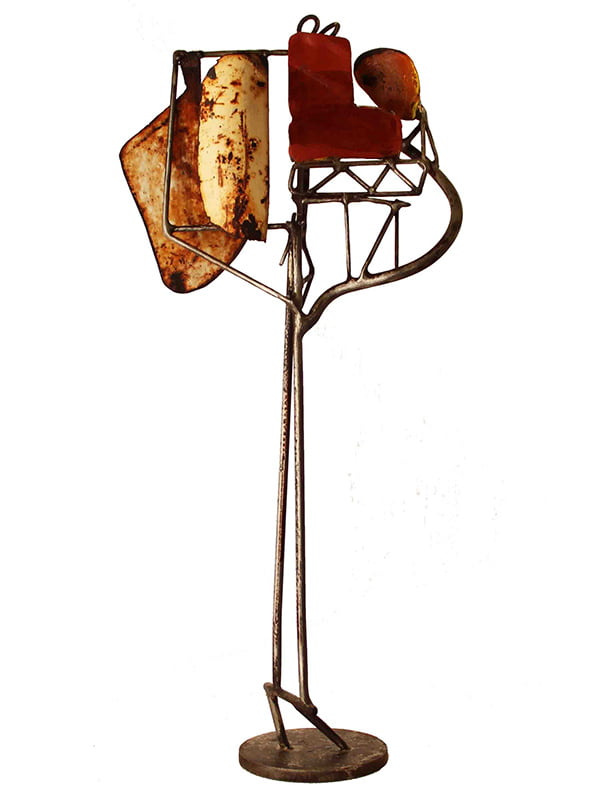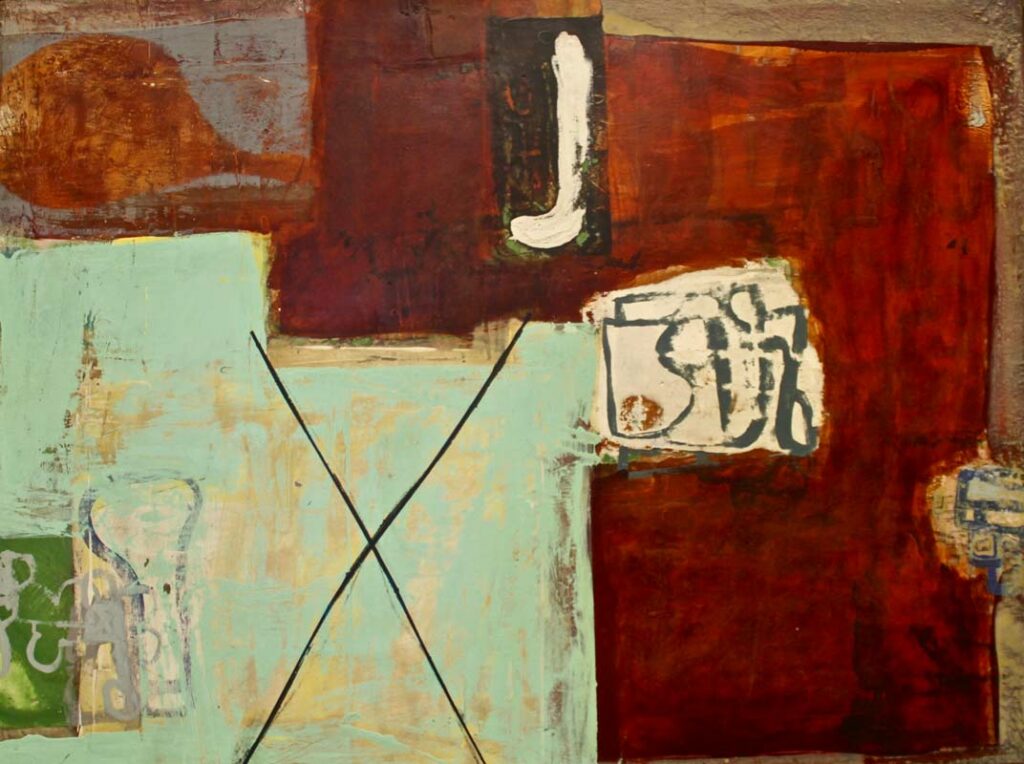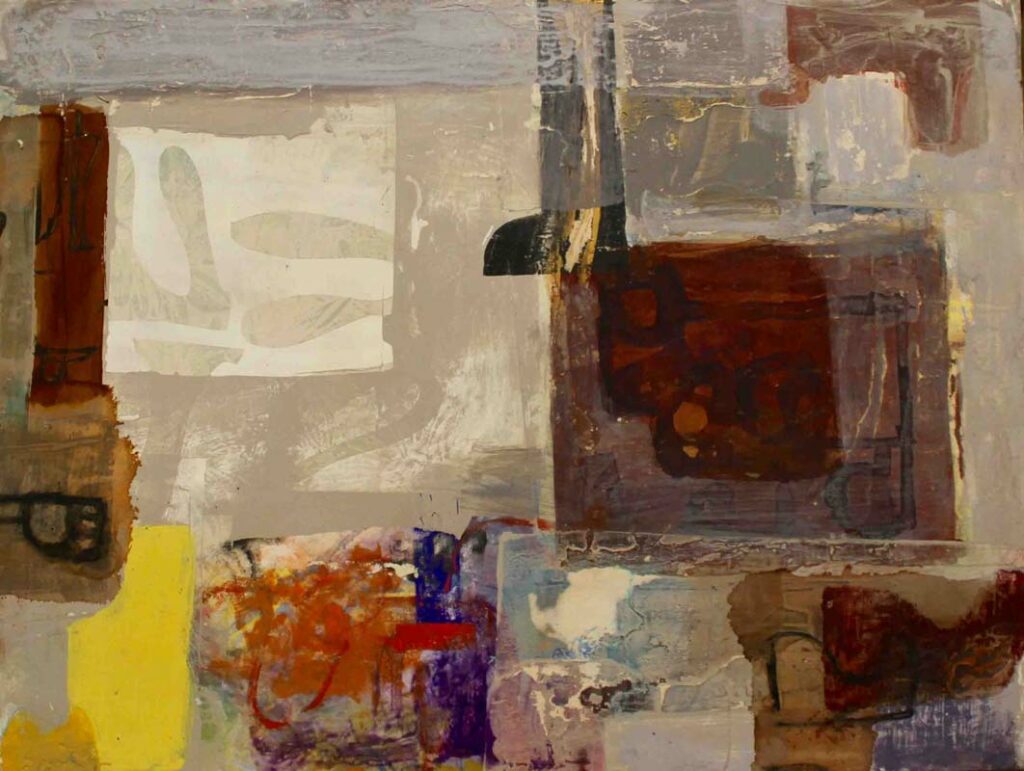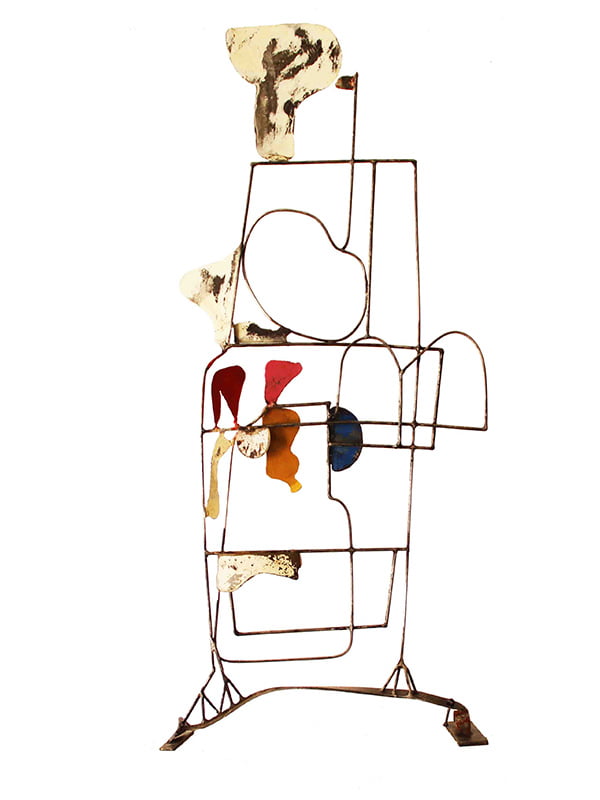 We currently have no sculptures by Jon Denaro at JahRoc Galleries.