A collaborative exhibition of paintings and art glass inspired by the Earth and Beyond by:
ASTRID DAHL & MARGARET HEENAN
Opening Saturday Night – 26th September at 6pm.
Welcoming speeches by both Artists.
All are welcome to attend the opening night. Join us at JahRoc Galleries in getting to know these two established Artists who will talk about their artwork.
All artwork is for sale. Pre-sales welcome.
Exhibition will hang until 17th October.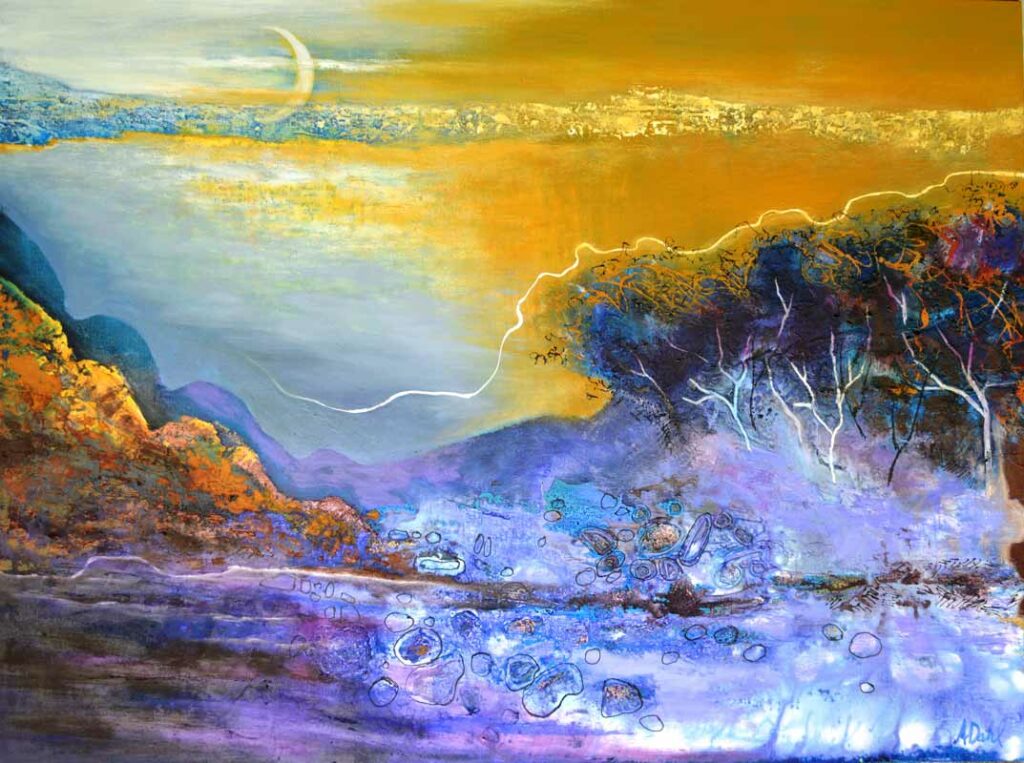 EARTH'S POETRY' is a distilling of my emotive and visual responses to all things natural and organic. I see romance and poetry in nature and therefore each painting is like a poem that I write with my brush. These form a shorthand poetry of joy, celebration, beauty, respect, and love of landscape.

Astrid Dahl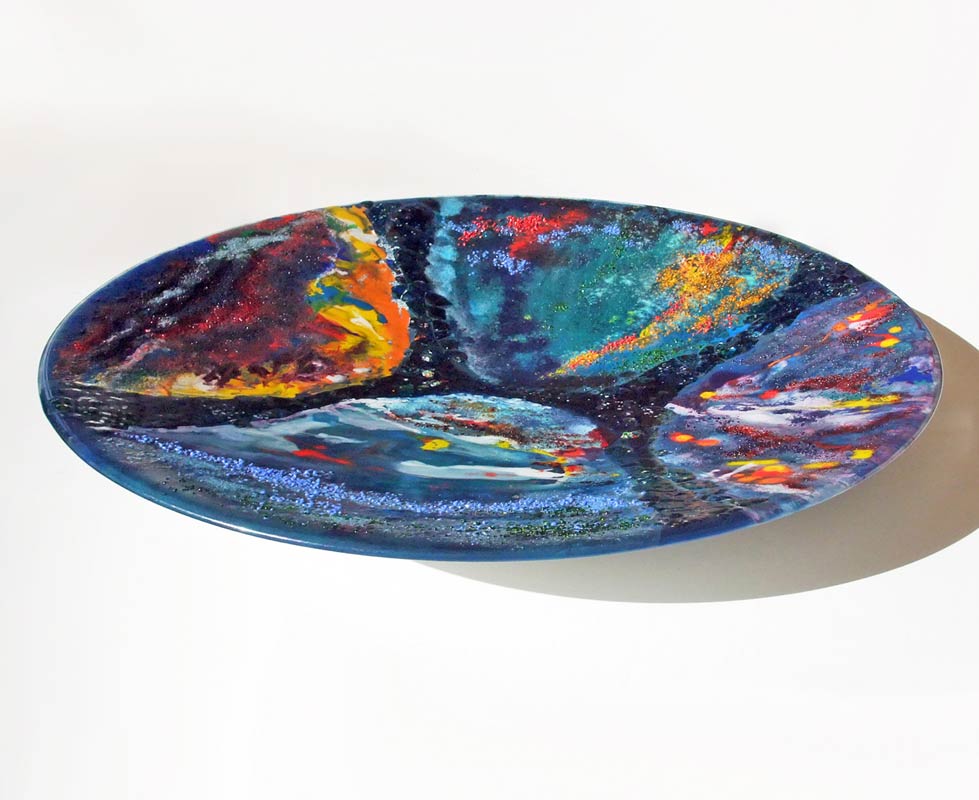 I am fascinated by the vastness, complexity and beauty of our planet on which we live – Earth. 'EARTH'S POETRY' is an exploration of our world, the earth and cosmos, celebrating it's vibrant colours and mystique with the use of kiln formed layers of glass and enamels.

Margaret Heenan
Astrid Dahl – exhibition paintings
Margaret Heenan – exhibiton glass art