JahRoc Fine Furniture & Art Gallery Online
Margaret River, Western Australia
JahRoc Galleries is currently an online gallery in Margaret River run by the original founders of JahRoc, and represents their own line of designer furniture together with an exclusive collection of fine art by Australian Artists plus Argyle pink diamonds and jewellery. Viewings can be arranged by appointment.
JahRoc Furniture Est.1987 have forged a reputation as one of Western Australia's leading furniture designer/makers with owners Gary Bennett and David Paris working together creating pieces that have been acquired by collectors around the globe. Using hand selected salvaged Western Australian native hardwoods, each piece is individually crafted. Gary and David work closely with their clients, adjusting designs and creating bespoke new designs to suit their needs. With over 40 major industry awards, the JahRoc design team are by far the most highly awarded furniture makers in Australia. Browse JahRoc Designer Furniture here…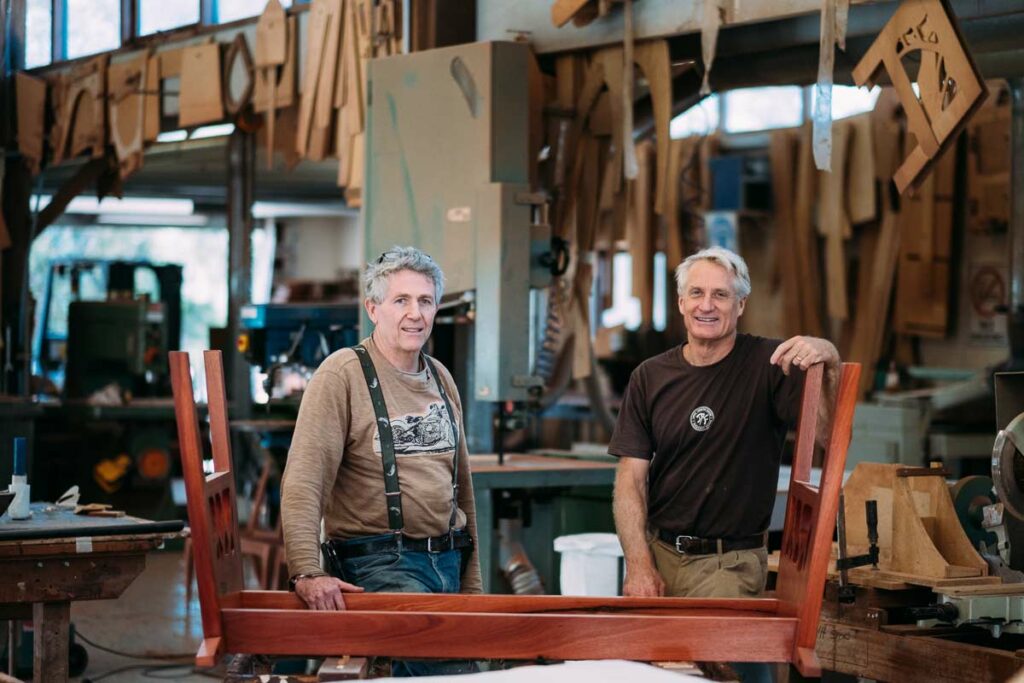 JahRoc has experienced many chapters since its foundation in 1987 by owners Gary Bennett and David Paris. Operating out of a small workshop/shed and retail space in Osborne Park until 1993, they then purchased a dilapidated Flour Mill in the inland town of York. An extensive renovation to restore the 4 story Flour Mill was undertaken, and their business quickly grew into a busy destination gallery with a large furniture workshop where Gary and David trained over 20 cabinet makers and apprentices over a 16-year period. In the late 90's Gary and Lara built a design studio and new home on the ocean front in Margaret River and in 2003 they opened a second gallery in the main street of town. By 2007 the JahRoc Furniture workshop moved to a 40 acre bush block in Margaret River, which is still their current manufacturing home. David and Joanne also moved their family at that point and JahRoc became a solely Margaret River based business. Read JahRoc's full history here..
JahRoc gained iconic recognition for their retail space, JahRoc Galleries, located on the main street of Margaret River between 2003 – 2023. Gary and David together with their wives Lara and Joanne curated this inspirational and very successful Fine Furniture & Art gallery for 20 years until July 2023, when they decided to sell their beautiful main street property and opt for a lifestyle change.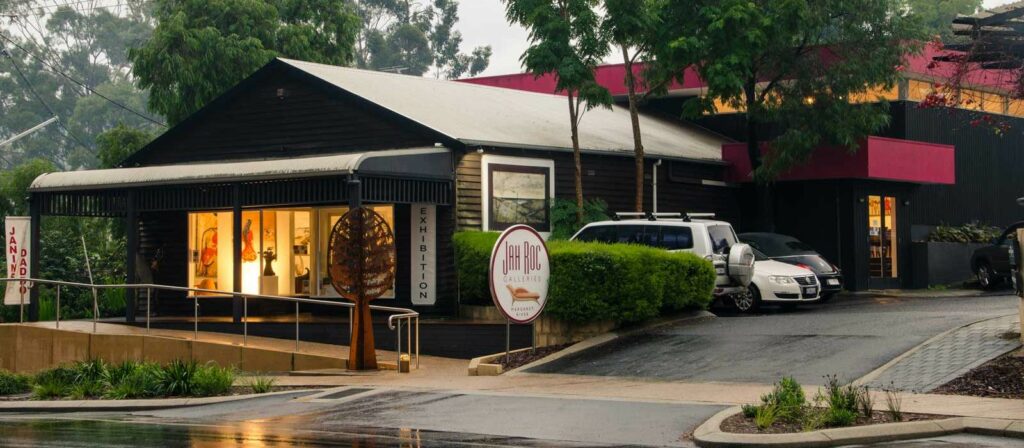 This 20 years of retail in Margaret River consolidated JahRoc's working relationship with a wide genre of artists, and the gallery maintained a very high standard of representation attracting a widely revered reputation. Showcasing local, Australian and a handful of International artists of all genres including Paintings, Glass, Jewellery, Sculpture, Fine Art, and Fine Furniture, JahRoc Galleries was considered the largest and most diverse gallery in the Margaret River Region.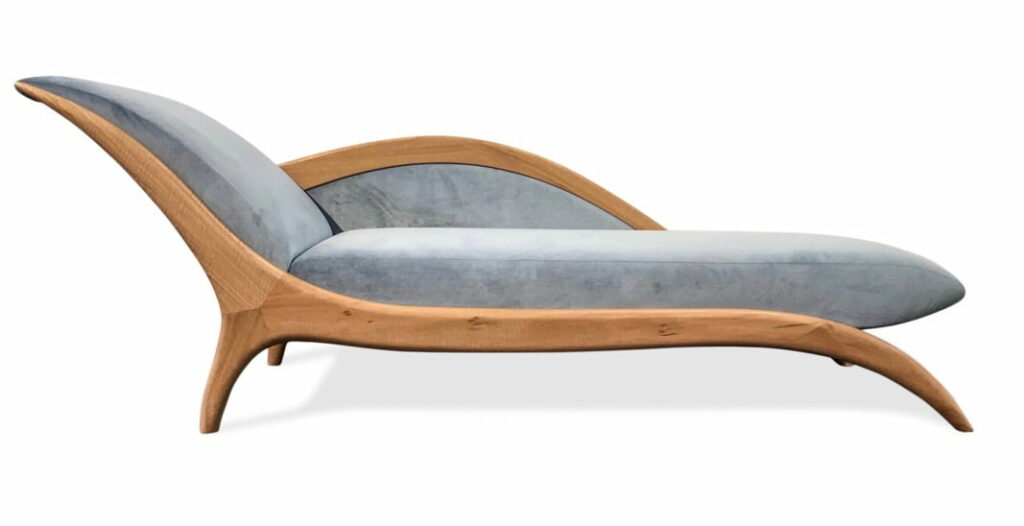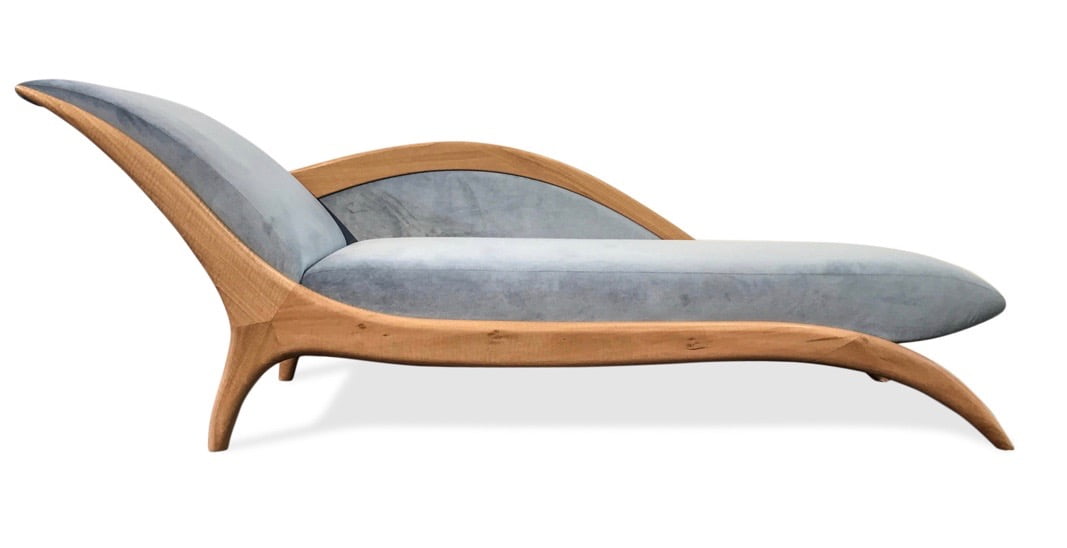 The JahRoc team now focus on custom furniture orders and online sales of furniture, art and jewellery.
Appointments are available to view their current JahRoc Furniture collection in Margaret River and for furniture design consultations with designer/maker Gary Bennett. Contact JahRoc online also to make an appointment and view their inspiring collection of Argyle pink diamonds and jewellery.
JahRoc arranges a comprehensive packaging and shipping service which means if you fall in love with something in their online gallery then getting it home is a mere formality.
Visit Jahroc Galleries Online today and find out why all that do, leave inspired.
---

Contact JahRoc today to find out more about their online gallery and to make an appointment for a viewing or a furniture design consultation.