The "Family Tree" dining table design was born from a huge old Marri tree that came down in a storm some 10 years ago.
David had been contacted by the farmer in Northcliffe to come and look at some beautiful long straight Marri slabs that he had sliced up from where it lay on the ground.
While he was there the farmer showed him the crown of the same tree where it still lay in the bush.
It was way too wide to be cut, even by a long bar chainsaw. It was also way too interesting to leave behind. We have always sought out what we refer to as "crotch wood" timber as the junctions where the limbs meet produce the most spectacular "flame" like grain patterns. This particular crown had 4 such crotch wood junctions so David knew immediately that he had to acquire it along with the other long straight slabs he had gone for in the first place.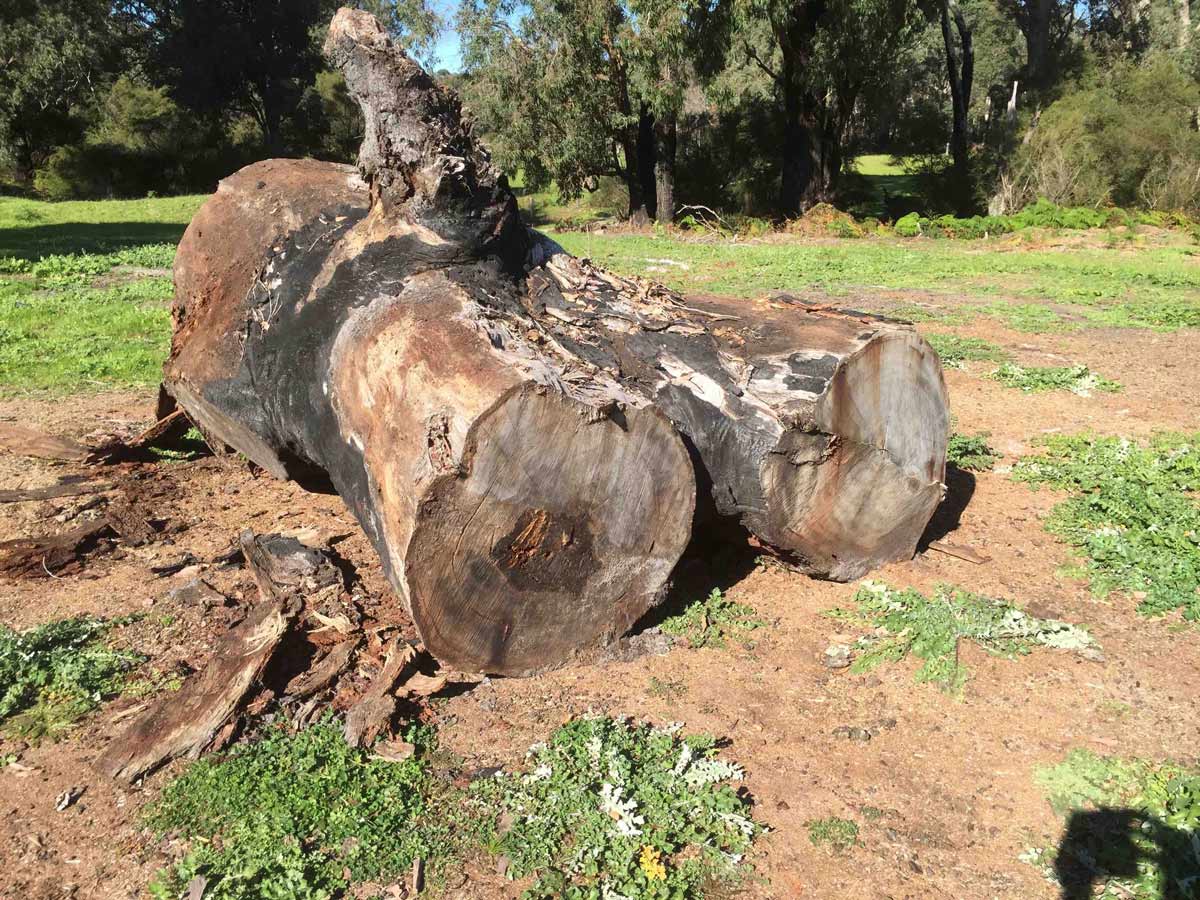 The wet weight of the log would have been 8-9 ton and at approximately 2.3 wide x 1.3 thick x 3.4 long it needed to be carefully removed from where it lay and transported to Middlesex sawmills in Manjimup so it could be sliced into slabs on the huge bandsaw they have there. This would be the most efficient way to get the best possible recovery of material with minimum waste. Pieces like this are so precious that it's very important to preserve as much timber as possible, so minimising waste is critical!
To compound the difficulty, it needed to be removed in the middle of winter so it wouldn't dry too fast and crack too much in the process.
David and Jagath went to the mill to supervise the process and were blown away with the grain patterns as they emerged with each slice that came off the bandsaw.
Gary of course, when he saw the images and the stack of slabs when they arrived back at their Kilkarnup studio yard knew full well what lay ahead in terms of creating unique, collectable pieces of furniture out of the slabs. Patience was required though as the seasoning of pieces like this is a very slow process and can take many years.
7 years later and about 6 weeks ago, around the end of November once all of Gary's promised 2022 Christmas orders were completed he jumped on the forklift and opened the pack. It confirmed what he'd suspected all along. The slabs were some of nature's true masterpieces!! The long wait was over !!
In keeping with his desire to always honour the spirit of the timber Gary let the timber do the talking and a simple design emerged from his mind (probably in the middle of a surf ! ). As Gary and Lara's family has been growing with the arrival of their first grandson they had discussed making a new table for their home and studio which overlooks the Indian Ocean in Gnarabup. It seemed that one of these spectacular slabs be destined to become the latest heirloom to find its way into their home and serve as a gathering place for their family.
The "Family Tree" dining table was born !!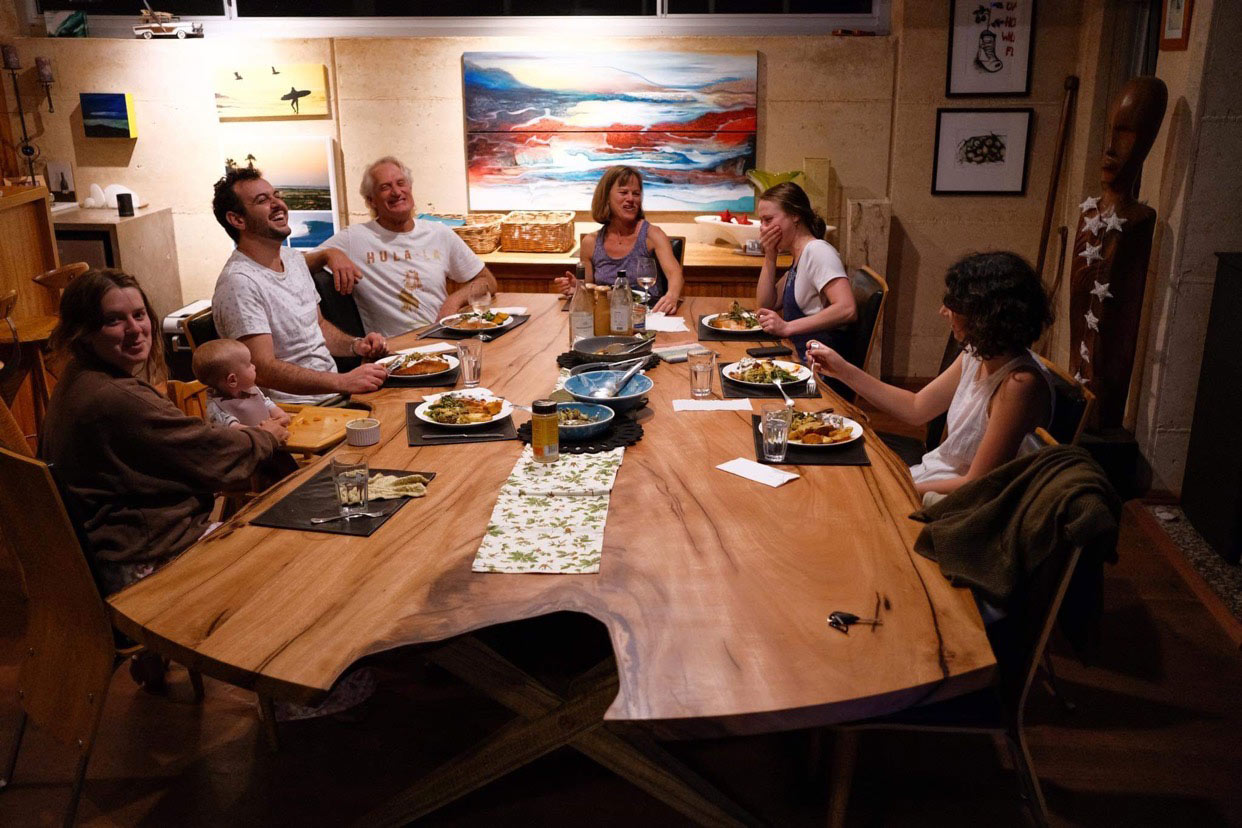 There are a very limited number of these slabs available that range in size and pattern, so for anyone wishing to acquire a very special heirloom and family meeting place for their home then now would be an excellent time to act.
Contact us now to register your interest !! Contact Us
Video – Gary talks about The Family Tree Dining Table