This much anticipated exhibition by renown Artist Shaun Atkinson will be an event that you will just have to make an effort to see in situ. The way Shaun's clouds look 3 dimensional with the light play as you move around them, to fully appreciate the scale and size, and to be able to absorb the story that each work expresses, this can only be experienced when you are standing in front of these incredible works.
SHAUN ATKINSON
"Short Stories"
officially opened by MICHAEL CHANEY AO
2nd November 2013
---
Watch the opening speech by Michael Chaney here…
Shaun Atkinson's solo exhibitions are well spaced apart, keeping his followers anticipating what he has to offer next.
3 years since his last show "Sea Temples" in Perth, and 6 years since his last show "Margaret River Series" at JahRoc, "Short Stories" will be opened by Michael Chaney AO on the 2nd November at JahRoc Galleries in Margaret River.
Our landscape constantly changes and runs a gamut of moods, be it the intensity of incoming storms or the soft light of a windless day

Shaun Atkinson 2013
---
"Short Stories" is a series of works exploring the different moods of Margaret River, and reflecting the many changes I have experienced over the thirty seven years of painting this region.

The concept of "Short Stories" is that each work evokes a certain mood and tells its own story. By playing with the scale of the works in this show I wanted to create dichotomy between the grand scale works alongside the small intimate pieces, which are like little vignettes, creating a dialogue as to how we experience our landscape, in its intimacy or grand scale.

So like an Author or a Poet who uses words or verse I use the elements of light and space to express "the poetry of landscape" Atkinson

Shaun Atkinson 2013
Gallery of Exhibition Artworks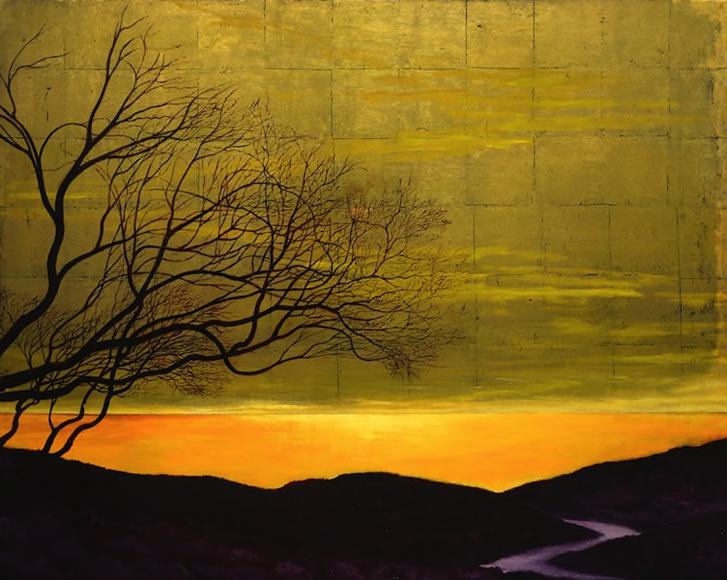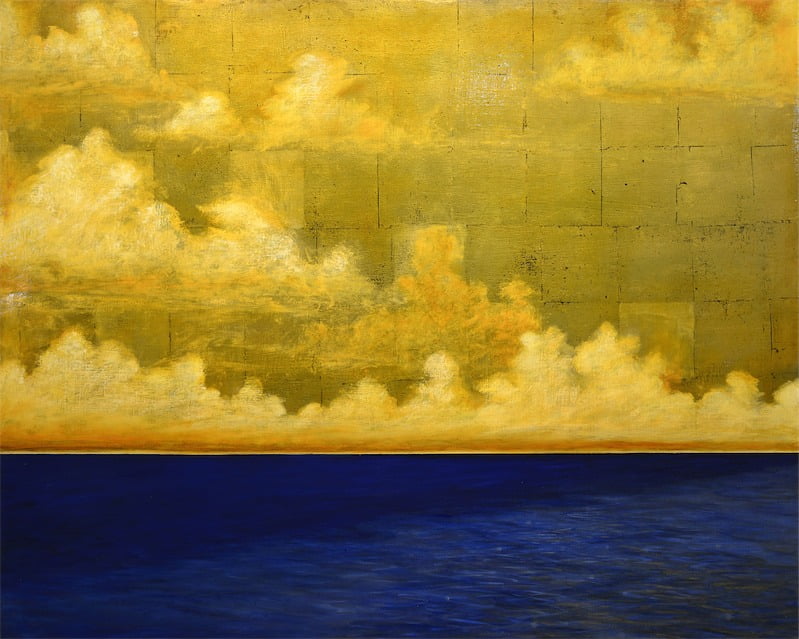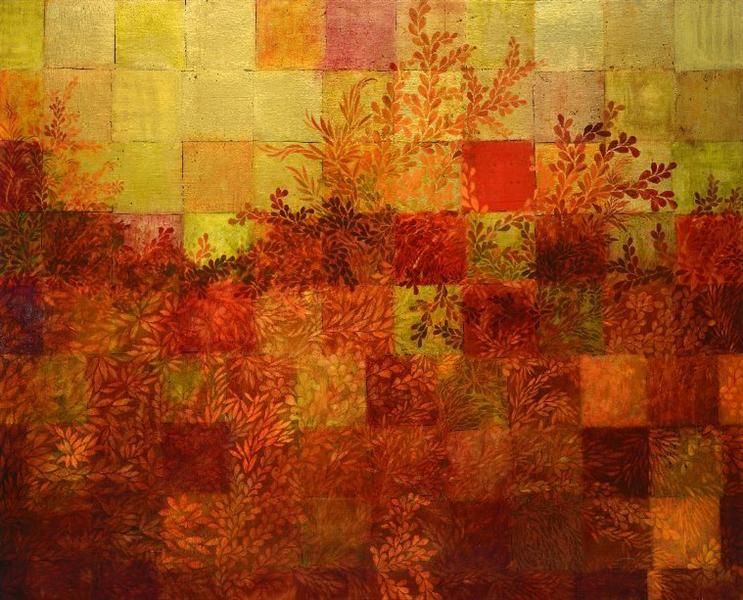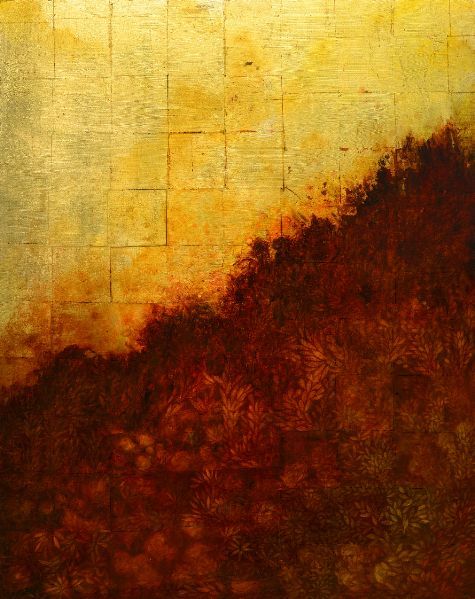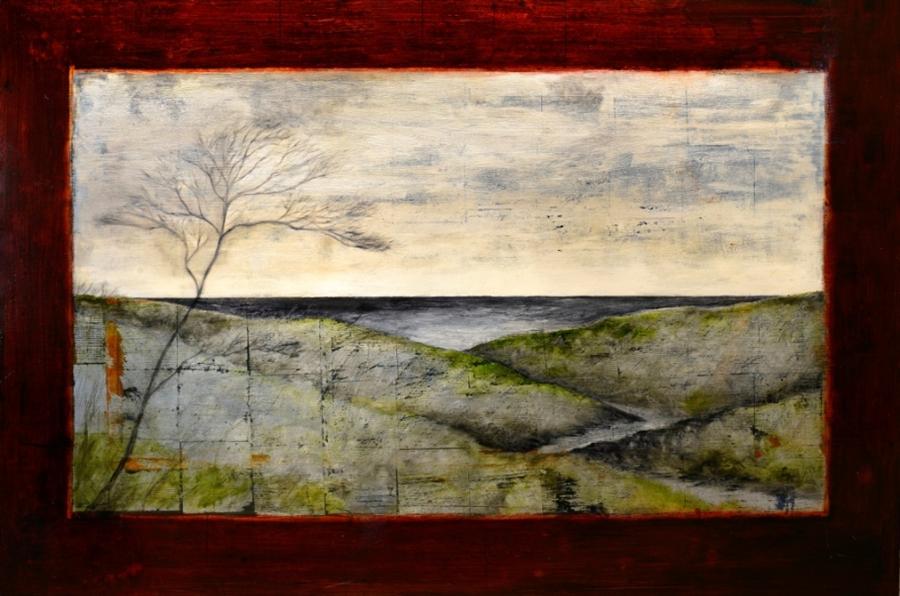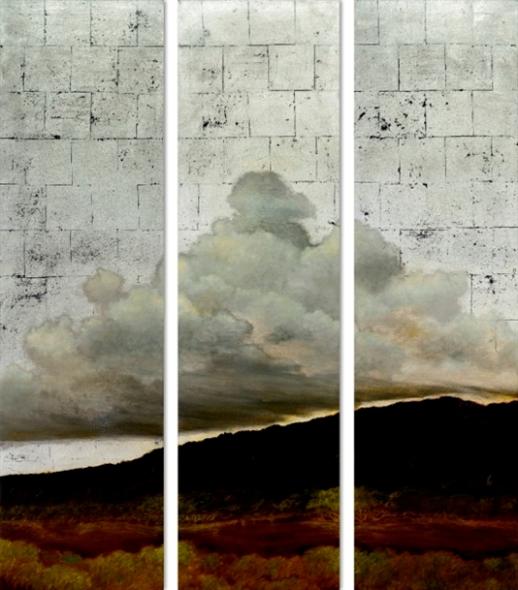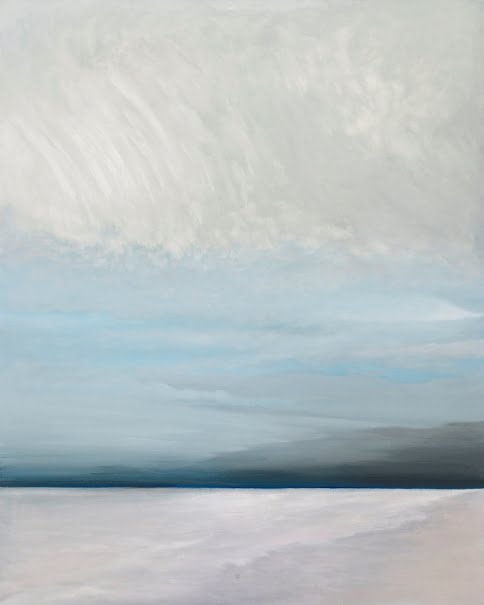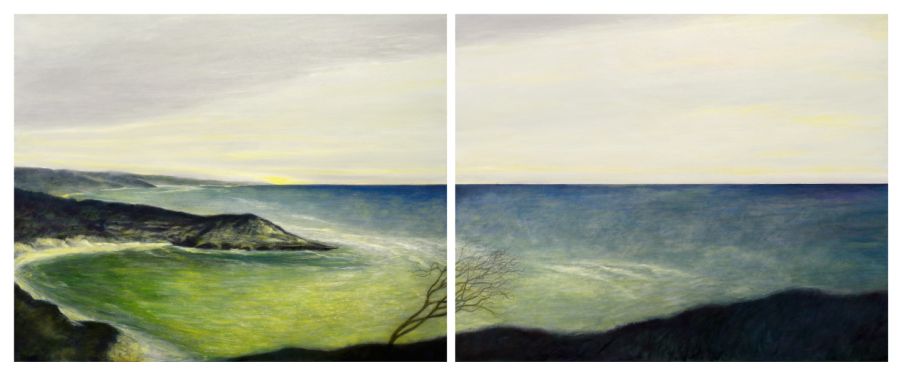 A Collection of Short Stories
23cm x 25cm
oil and leaf on canvas
SOLD

Not Photographed – but hanging in the show:
Road to Prevelly
Triptych – 1x panel 90cm x 50cm + 2 panels 50cm x 50cm
oil and gold leaf on board
SOLD

Life's Journey
Triptych – 1x panel 90cm x 50cm + 2 panels 50cm x 50cm
oil and silver leaf on board
SOLD

The Poetry of Landscape
2 panels each 180cm x 51cm
oil and silver leaf on canvas
SOLD
---
SHAUN ATKINSON is a celebrated Western Australian Artist who is well known for his atmospheric paintings combining the three elements of Land, Sea and Sky. He has been exhibiting nationally and internationally since 1975. Shaun has travelled extensively, living abroad in both Europe and Asia. He has played an important role in the Western Australian arts community as a university lecturer and as a leading contemporary art practitioner. His work is represented in many collections including Curtin University, Parliament House, Kerry Stokes Collection, City of Bunbury Collection and Edith Cowan University.
---
CONTACT JahRoc Galleries FOR PRICES AND AVAILABILITY:
(08) 97587200 : info@jahroc.com.au
RSVP essential for the opening night on 2nd November. Shaun Atkinson will be present.