JahRoc Galleries Retail on Main Street Margaret River will close 30th June 2023
---
JahRoc as you've known it in Margaret River will never be the same after 30th June 2023.
We have sold our beautiful Main Street property and the new owner will move in 1st July 2023.
So, after 20 years of a hugely successful retail presence on Main Street Margaret River, JahRoc Galleries as you know it will close and this chapter of the JahRoc Journey will come to an end. 

We have not sold our JahRoc Galleries/Furniture business.

The next 10 months will be your last opportunity to walk through our gallery door and fully experience the artistic delight that JahRoc Galleries are renowned for curating, including our own JahRoc Furniture and a diversity of artworks from the incredible Artists whom we are so proud to represent.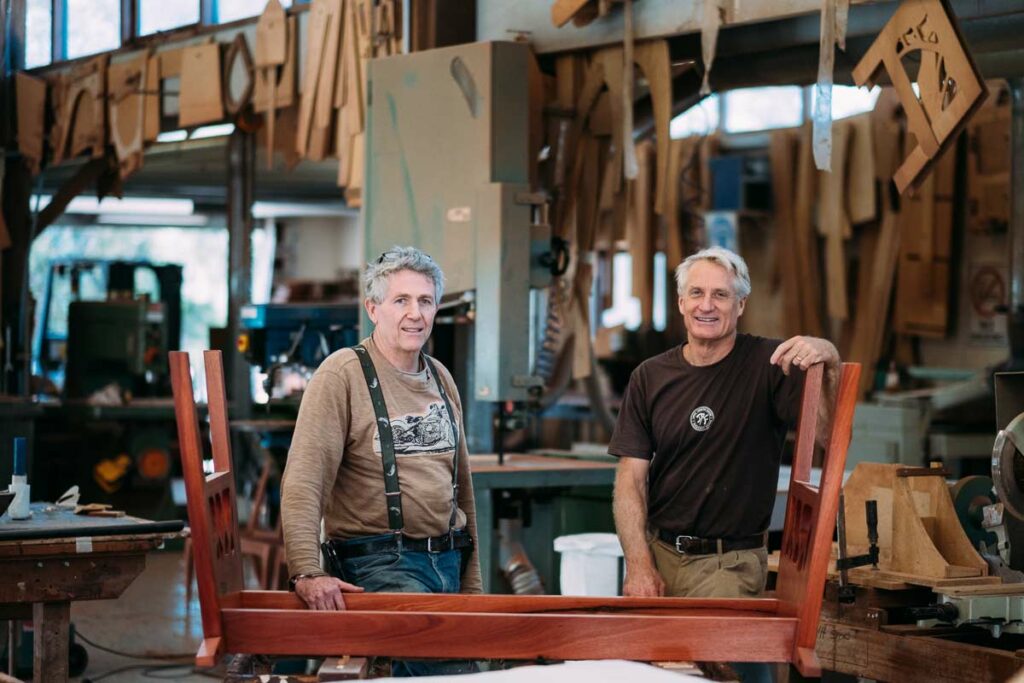 Gary and Dave along with Jagath are currently working at capacity to create JahRoc Furniture masterpieces at our Kilcarnup workshop/studio and are already fully booked until late 2023. Together with all new orders taken over the next 10 months they will continue to work at current capacity until these orders are fulfilled (which could take a few years). After this time Dave intends to retire and Gary will continue to create at a much-reduced pace.
With the Native Hardwood logging industry being shut down at the end of 2023, it is predicted that existing timber prices will shoot up significantly and availability for furniture grade Native timbers will become as scarce as hens' teeth.
Currently we have some absolutely spectacular timber stock in the yard ready to go. If you want to secure a collectable piece of Western Australian history that can be handed down through your family's generations, NOW is the time to do it.

Place your orders ASAP to secure your piece of "JahRoc Furniture" before this specialty timber runs out and prices for it go through the roof, and while Gary, Dave and Jagath are still creating at their current production capacity.

You will need to be patient, but it will be worth the wait. As they say "Good things cook slowly"!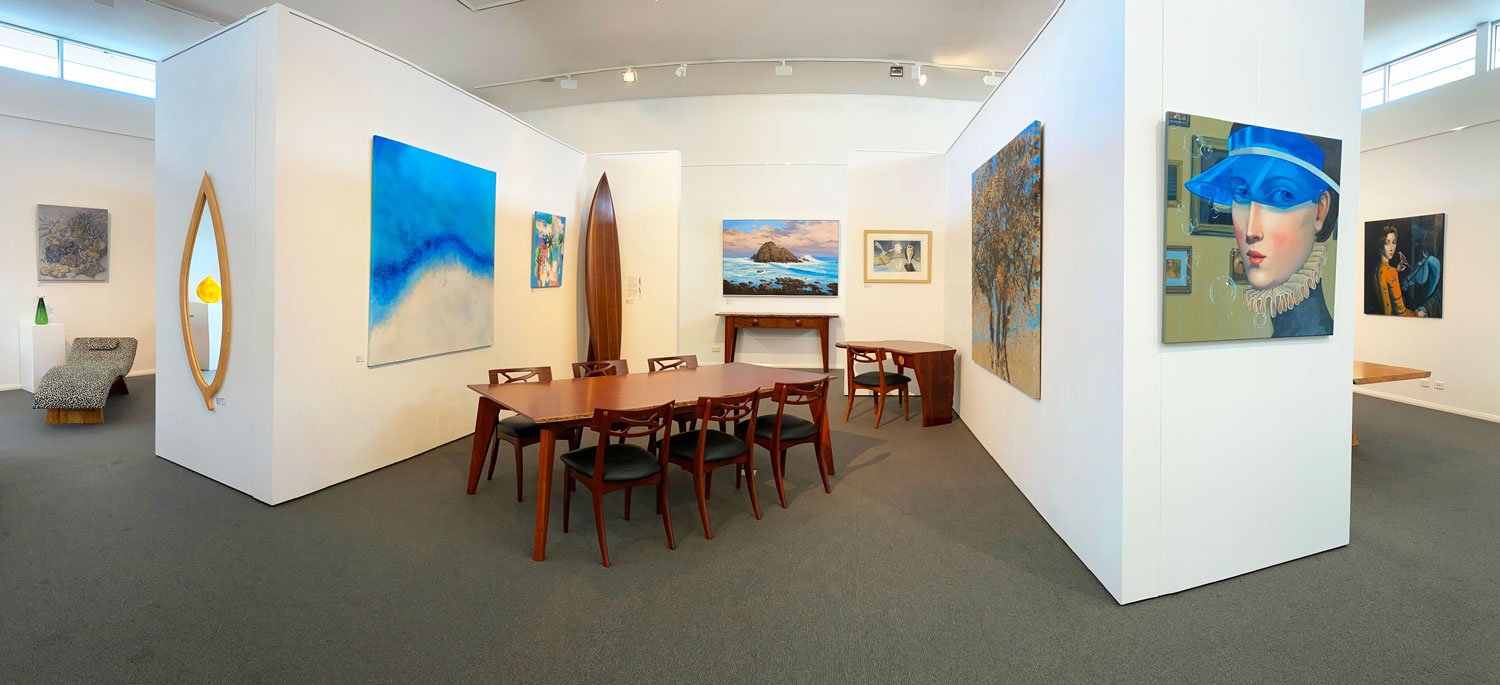 A long-standing customer recently described JahRoc Galleries as "An Institution" that will be remembered and missed for a long time to come.

It is the collective of artists that we represent and the diversity showcased that makes JahRoc Galleries the special experience that our clients all talk about and come back for time and time again.

Some very special events will be held over the next 10 months that will celebrate these wonderful and very talented artists, and we hope over this timeframe we will see as many of our awesome clients in the gallery as possible.

WATCH THIS SPACE… JahRoc have had a hugely successful retail Arts presence for over 30 years and we intend to go out with a BANG!!
Gary, Lara, David and Joanne hope to see you in the gallery before 30 June 2023!
---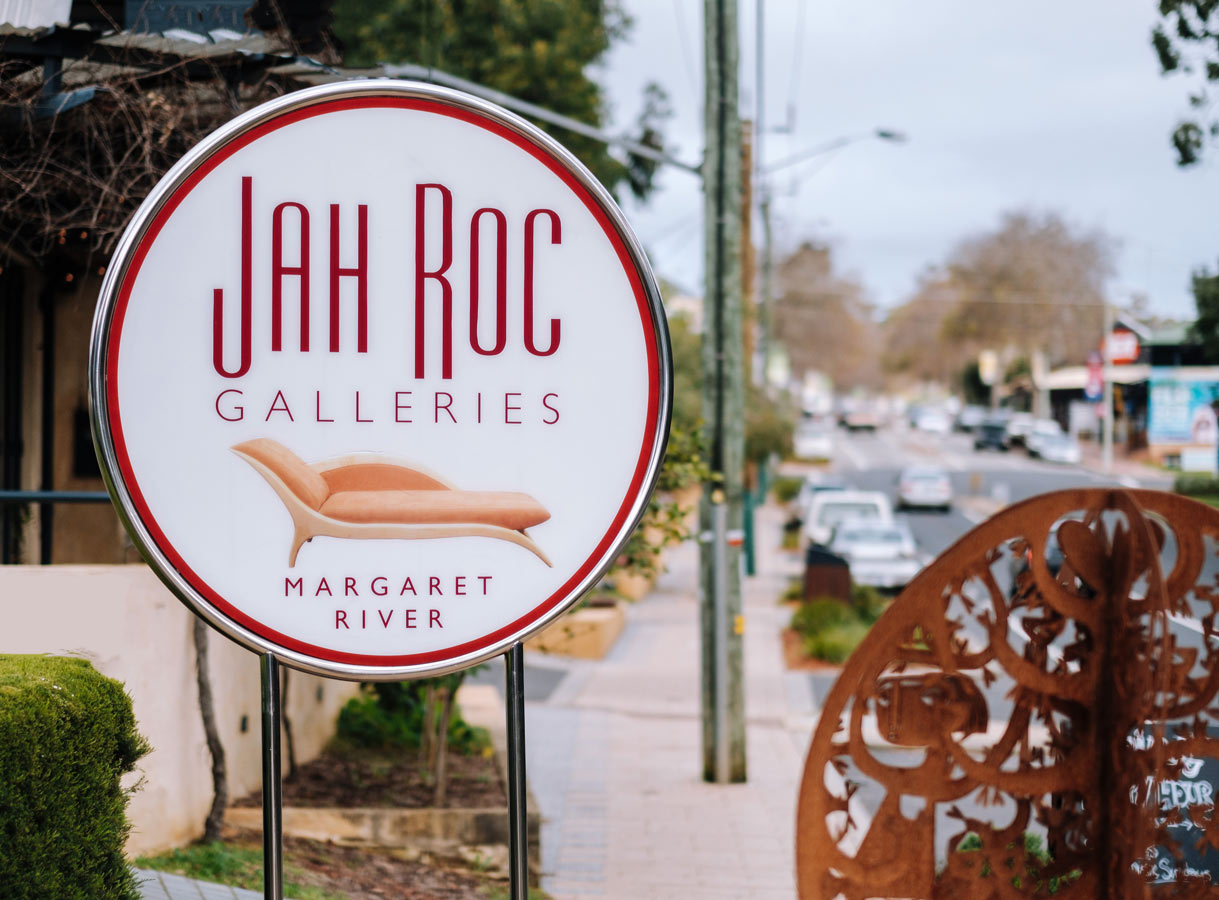 Here is what some of our Artists and Clients have to say after hearing the news of our pending closure…


JahRoc Team,

So sad to hear, but the only constant in this life is change……

We will definitely be dropping in in person to soak your brilliance up in the coming 10 months.

Love all that you've done and stood for for the last 30 years.

We will miss you!

Donna
Client
Dear Lara and Jo,

Thankyou for letting us all know what is happening at your end.

Whilst I will be sad you will not be there in the Main Street, I do understand your need to move on and do something different. Your furniture is so beautiful and you have been such excellent people to deal with over all these years and artists appreciate this so much, your honesty and integrity. Sincere thanks for this.

All the very best with what you decide to do next.

Kindest regards to you all.
Helen Forbes
Exhibiting Artist

Hi All,

Big news indeed and firstly, congratulations on the sale. Gary did tell us it was on the cards. I'm sure you will all be ready to down tools for a well earned rest come June next year.

However, Margaret River will not look the same without your iconic gallery and furniture showroom – it was our regular stop-off whenever we visited (often a dangerous pastime in our experience) 😂.

We're so thrilled we got our furniture order in ahead of time, not to mention the unexpected purchase of my stunning pink diamond rings! You will be greatly missed in the town.

We wish you all the very best and we'll still be following you on the socials between now and next June.

Julie & Paul
Client

Hello from France,

This is quite a surprising news, we were not aware of what's going on, thanks for letting us know.

We've been visiting you a couple of times In Margaret River before 2020 and were also looking to come in December 23.

We've always looked at your gallery like a treasure cove so this is a bit sad while we understand very well nothing lasts forever.

This is a quick note to wish you all the best if we don't have the opportunity to meet.

Jahroc is, to us, unforgettable.

Thanks for all you've done to promote WA artists.


Kind regards,
Gildas & Betty
Gallery Visitors
Hi Guys,

Sad to receive this email even though I knew what was happening. I hate change and this comes less than a fortnight after my mechanic shut up shop (didn't know that one was coming) after servicing our cars for our entire 24 years in WA.

We all move on to new (and maybe slower) stages of life as husband John has done this year. I wish you all every happiness in this next phase.

I am so pleased we have works in the pipeline and we'll be down in November-don't return from overseas until early November-to have another wander through your gorgeous gallery.

Meanwhile, enjoy the last ten months of your current stage and yes we have four children lining up for their piece of furniture 😏

Go well.
Nita
Client


David, Lara, Gary and Joanne,

Thank you for your lovely mail and news.

JahRoc Gallery, Joanne and Lara will always stand out in my memories.

I'll be with you in heart and soul until the doors close!

Thank you for letting me be a part of your outstandingly beautiful gallery!

Wishing you the very best , you beautiful people!!

Kindest Regards
Bonnie Atlan
Exhibiting Artist

Hi Guys

So sad – we were only walking through you beautiful gallery in July with all our children.

We will definitely keep an eye out for future emails over the next 10 months.

Wishing you all the best,

Swain & Sarah
Sunshine Coast
Client
Hi Guys,

So so shocked and sad that you are closing!! In fact I have just come out of my shock!

I would love to farewell you with some of my new landscape paintings as that is how my relationship with you all started.

Well Girls and Gary, so sad as you have all been like an institution to me and to Margaret River!!

Love
Astrid Dahl
Exhibiting Artist
Just the most terrible news.

Yes the passing of a WA institution.

Mark
Client
---


We hope you get the chance to visit JahRoc Galleries on Main Street Margaret River before we close on 30th June 2023.