Stephanie and Trevor commissioned JahRoc Furniture to re-polish their Baby Fallen Giant Dining Table that they had purchased from us in 2008. After the years of living and loving, their table had acquired a few marks, so it was time for a revamp.
Good Morning Lara,
Our table and chairs have been returned this morning and we couldn't be happier.
Please thank Dave for this beautiful work on the table and your upholsterer as our chairs are very comfortable – everything looks brand new.
Jordan and Ben from Reeves Transport we lovely too.
A positive experience from very satisfied customers.
Enjoy the rest of your day
Thank you
Stephanie Laurie & Trevor McKenna, Ardross, September 2019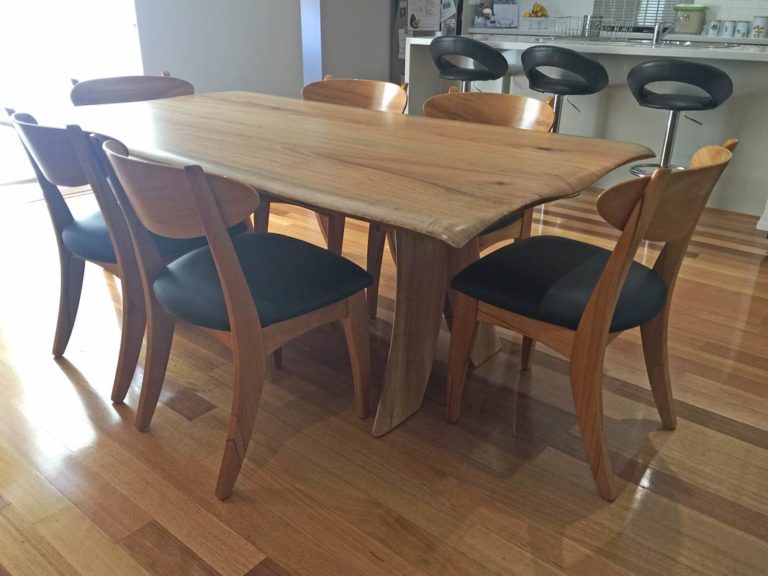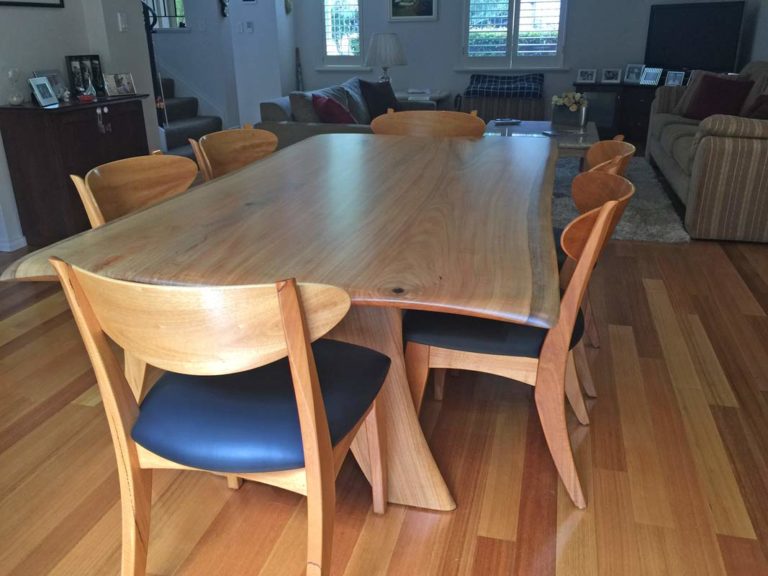 Baby Fallen Giant Dining Table and Dance Dining Chairs, delivered safely to Ardross, Western Australia, by Reeves Transport.