To all those at Jah-Roc
Our dining room furniture has arrived in excellent condition. Congratulations on the high standard of workmanship. The way it was all packaged was most effective, and certainly ensured the excellent condition in which it arrived.
It looks great in our new home, in fact several have commented that it is the perfect compliment to the room.
We are absolutely thrilled.
Molly and Jim Fulton, Queenstown, NZ, 2003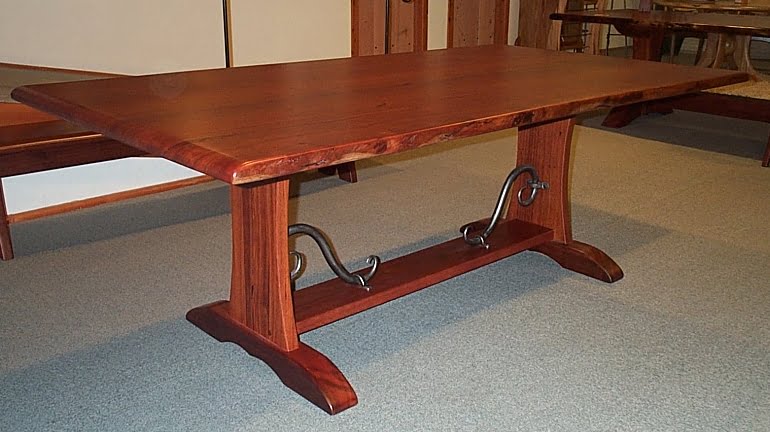 Jarrah Cellar Dining Table custom made and delivered to Queenstown, New Zealand