To the awesome team at JahRoc Galleries,
Phil and I bought our first piece of JahRoc Furniture (Kitchen Butcher block) back approx. 25 yrs ago which we still have now. We had a kitchen upgrade a few months ago and this is the only bit of the old kitchen we kept as it is to this day as good as new.
We always called into JahRoc when in York and now in Margaret River. At Easter time I fell in love with a Marri dining room table and chairs that are just so beautifully made. The workmanship is outstanding and quality is flawless.
We take pride in our workmanship at our Coolroom business and can clearly see the passion that you put into making your beautiful furniture pieces.
I cannot thank you enough for our beautiful setting which every time we sit at will admire with all our friends and loved ones.
Once again thanks for our outstanding table and chairs and we will always highly recommend you to our friends, families and business acquaintances.
Nearly forgot – love the JahRoc stamp – it would look awesome on top of the table.
Best Regards
Marion Mang and Phil Marks, Jandabup, WA, 27th April 2018.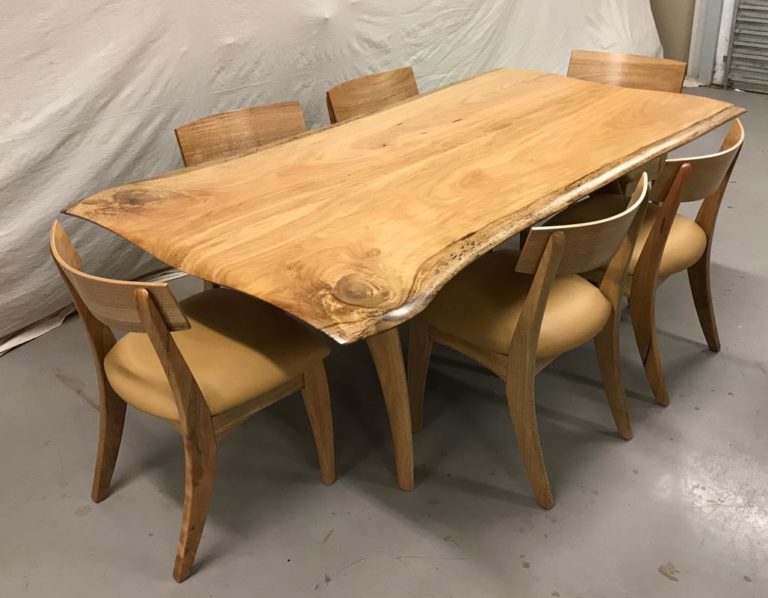 "Tex Dining Suite" in Marri timber by JahRoc Furniture, delivered to Jandebup by Reeves Transport.