Dear Gary/Cindy
I am having a most marvellous time sitting back and listening to the comments of my friends re the special grain pattern, Sphere Marri Dining Table your company made for me. "It's a work of art" and "it's a collector's item", are the two most common phrases.
From the moment I met you I have received a most courteous and efficient response to any query or concern I may have had. Please convey my delight to your staff, and in particular the artist who made the first Marri sphere for me.
Should you wish to use my purchase as an example of Jah Roc Furniture design and finish – I would be happy to "show off" my table.
Mandy Loton, Perth, WA, 2003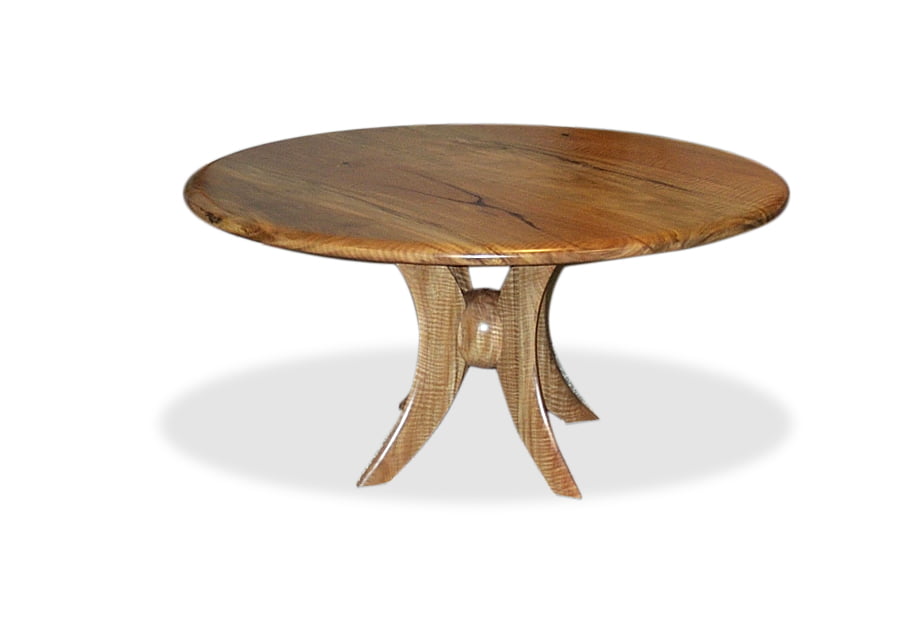 Sphere Marri Dining Table custom made and delivered to Perth WA