Lara,
Just wanted to let you know that the single slab table arrived and it looks AMAZING! It is so beautiful! I can't believe how gorgeous the natural wood turned out! We absolutely LOVE it. LOVE it!
We've had several people come to the house and they are gushing over the table…in the end I am glad that we went with the simple legs.
Thank you so much and please pass along a big thank you to Gary. He is so skilled. A true craftsman and artist.
I really can't wait until I complete my dining room so that you & Gary can see how well the natural wood table fits into a modern contemporary home! We love it. Please feel free to use my testimonial.
Anyway, we are so please and can't believe that we actually have a natural wood table from Australia in our house…LOVE IT!
Kari Zage, Singapore, March 2007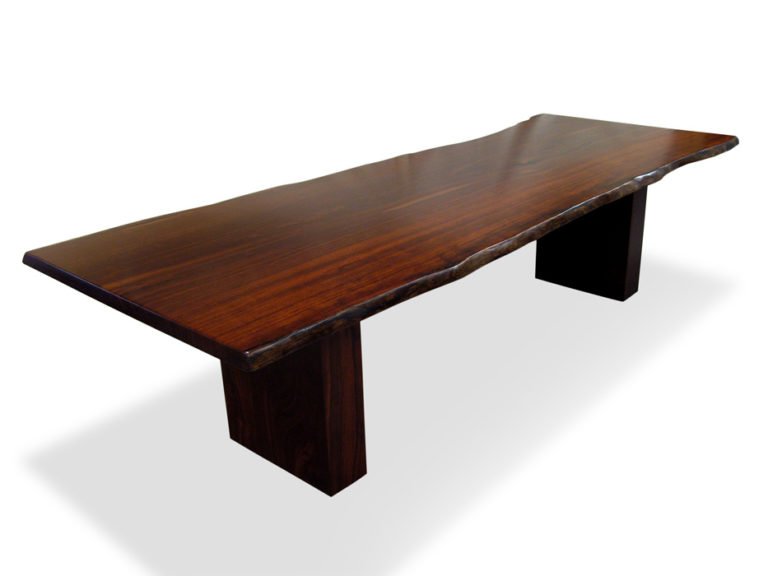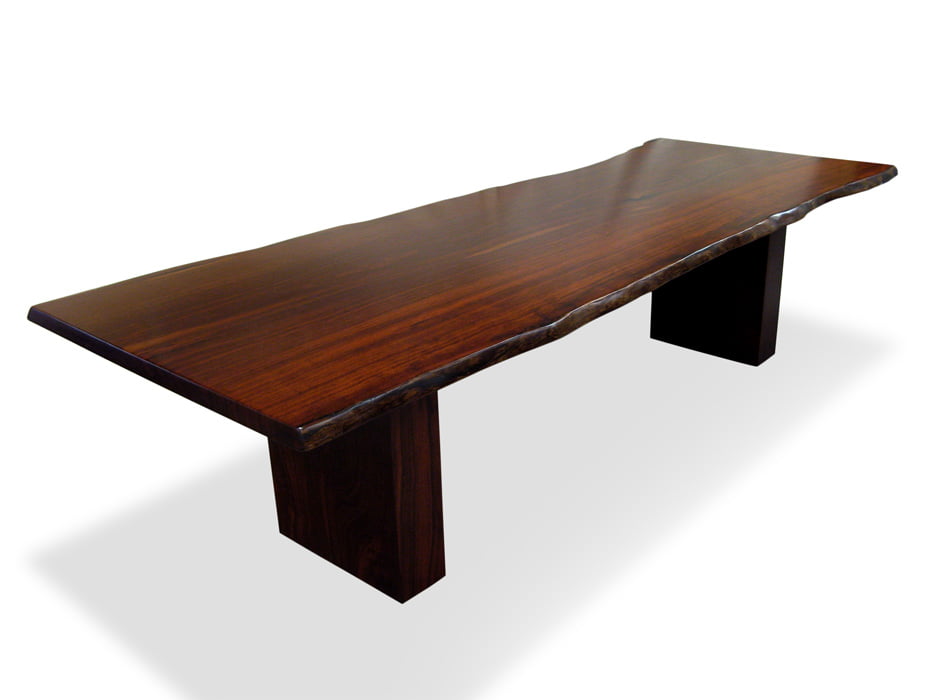 3m Single Slab Jarrah Timber Dining Table, custom made and delivered to Singapore