Mr Gary Bennett,
We doubt if you remember this rocking chair but we bought it from you in December 2015 (for my 65th birthday). When it was in your shop it was covered in black leather which you then recovered in red leather at our request.
At the time we lived in the Swan Valley, Perth where you personally delivered it.
Well 2 years on and we have now settled in rural France and the chair has pride of place in our lounge.
At the time you mentioned that some day you would like to visit the places where your furniture items are located, so please visit if you're passing anytime!!
Cheers and thanks to you and all your staff for an amazing piece of unique, handmade and greatly loved furniture.
Ian and Sandra Spensley, Correze, France, December 2017
Gary Bennett's reply:
Hi Ian and Sandra,
Of course we remember you!
Dave and I came to your home out at the Vines and you were getting packed up to fly off into the sunset. We were really stoked to get your email and photo's. I love knowing where our pieces end up and will be even more stoked to visit you one day.
We have been snowboarding in Japan the last few years but Europe is on our wish list when we get a bit more time now that our kids are leaving home and getting set up on their own and school holidays will no longer hinder our travel plans! 
I hope you both have a fabulous Christmas and a great New Year :)
Best regards Gary and the team at JahRoc.
Hi Gary,
Great to hear you recall us, I guess you remember all your creations/works of art in wood and rightly so as they are all so individual.
Hope you enjoy your trips away and your new found freedom and you are both welcome anytime.
Seasons greetings to you and yours and to all your staff.
Cheers
Ian and Sandra Spensley, Correze, France, December 2017
ps we have snow forecast for the weekend, now where's our skis ?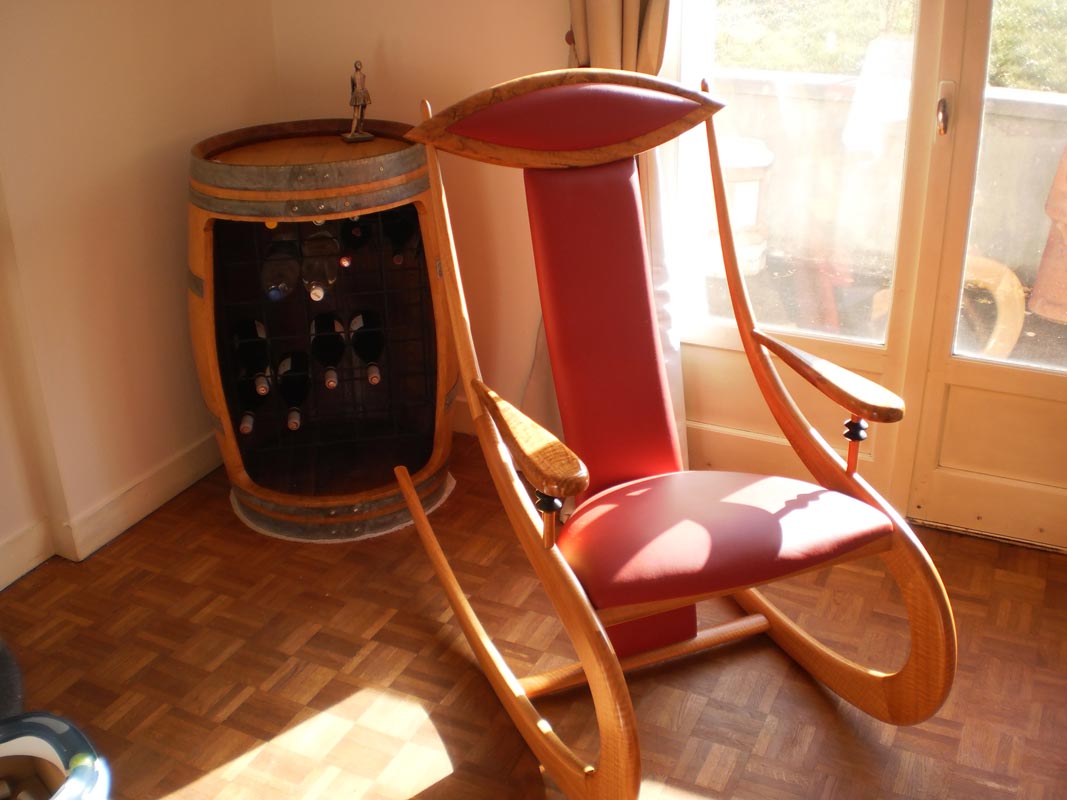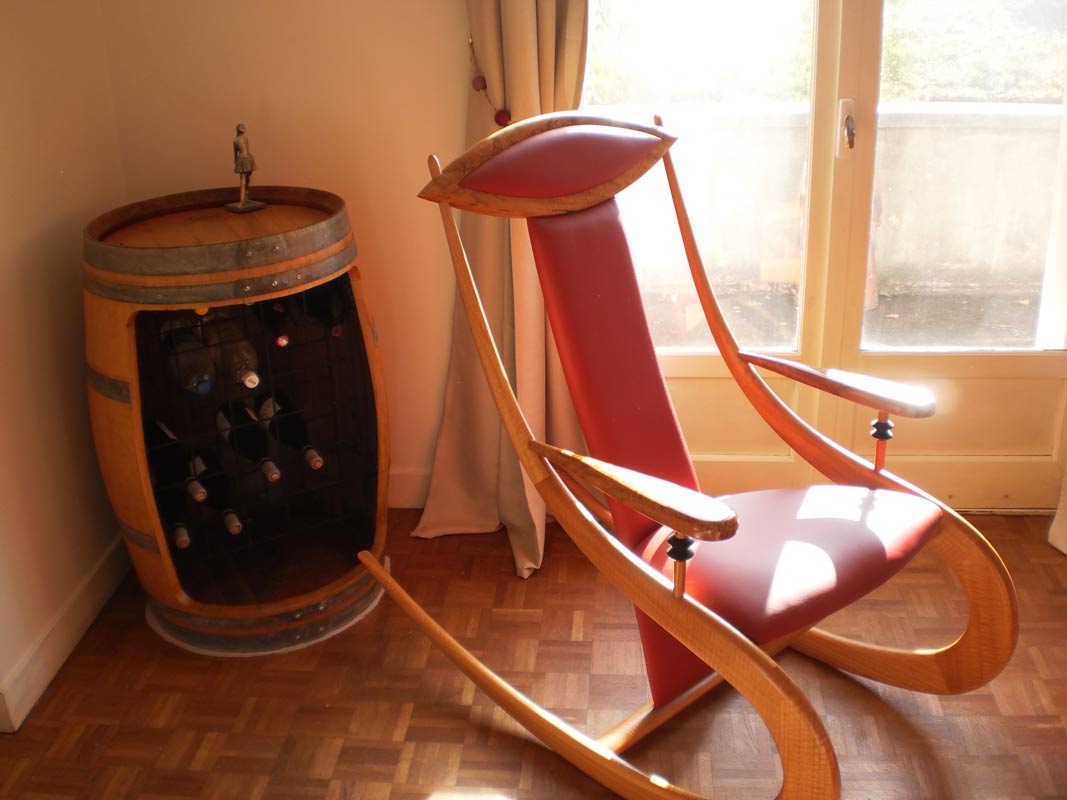 Roo Silhouette Rocking Chair, Marri timber with red leather, custom made and delivered to France.