Dear Susan,
I thought I'd let you know that my very beautiful blanket box has arrived – and is in the loft. It looks wonderful – I've been gazing at it all weekend and thinking what a fine piece of work it is. Thank you very much!
Everything seemed to go very smoothly with Allied Pickfords – they arranged a date to deliver and two strong, young men carried the box up the two flights of stairs (and round the corner in the second flight) and I only heard one "bloody hell" on the way!
Very many thanks – you have another happy customer.
Gill Rhodes, Reading, UK, 2004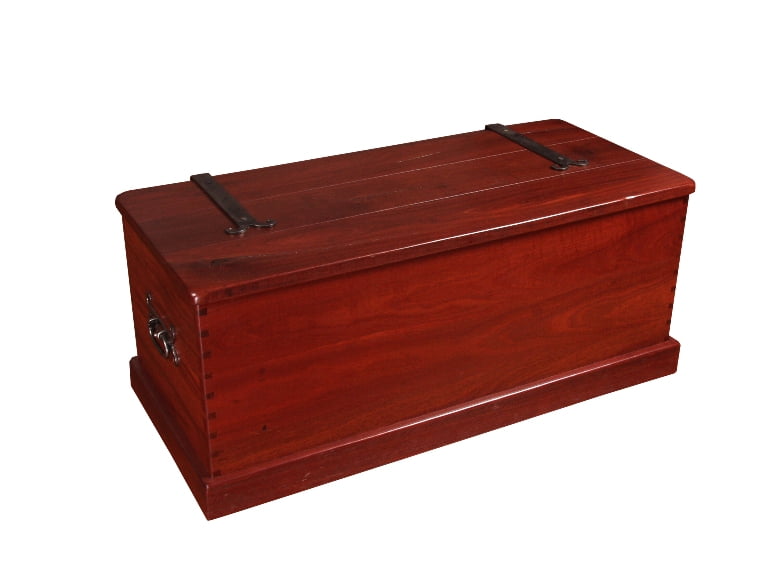 Jarrah Blanket box custom made and delivered to the UK.