Hello Gary,
Excellent to hear from you!
We feel we are always in touch, as we enjoy seeing the progress you have made via your e-mail updates. We love the Vladamir Kagan style of that is reflected in many of your furniture designs. It is also obvious that JahRoc has made a commitment to the artisans of your area, as you expand your offerings – well done!
We speak of your enterprise often, when guests admire, or in some cases, compete for the comfort of the Roo Silhouette Rocker, which is in the living room of a wonderful fall weather/Holiday time log home we built in the Northern Catskill Mountains of New York State. From the rocker one can (in superb comfort) sit and enjoy a 75 mile pristine view of upstate New York's mountainous beauty.
We are always proud to share the marvelous way you dealt with us when we first contacted you, including the music and essence of Australia's West Coast which accompanied the Roo Silhouette on delivery to New York City in 2003. I would add to this the pride with which we have shared your sustainable approach to to creation of your furniture – re-purposing jetty lumber is admirable indeed!
As we are having the cedar shake exterior of our homes on Bainbridge Island, WA, cleaned, brightened and restored, we asked the workers to give the same attention to the Emu Bench which welcomes our visitors under the cedar pergola entryway to our home. This is another terrific JahRoc story which we enjoy sharing with our friends.
Please know that any time we visit the West Coast of Australia, you should look for us in any direction! we would love to visit JahRoc's Gallery.
With kindest regards,
Fred & Johnna Kleisner, Dallas, Texas. June 2015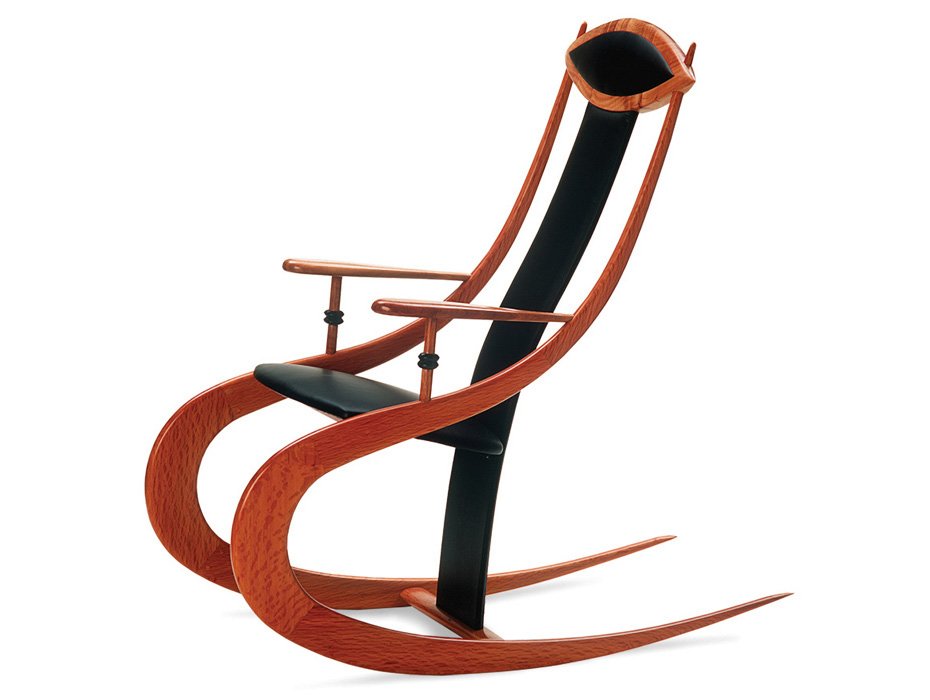 Roo Silhouette Rocking Chair, delivered to Dallas, Texas in 2003.