Dear Natalie
Thank you for your follow up phone message on Saturday.
Yes, we finally received the bench on Friday and it is happily ensconced in our kitchen. It is all we hoped for with plenty of character in the timber and amazingly practical. The quality and standard of finish is first class.
Hopefully, one day soon (i.e when the drought breaks!) we will be able to afford other Jah Roc furniture.
Many thanks for your personal service to us, Natalie and attention to detail. We certainly appreciated it.
Duncan Fraser, Hay NSW, 2003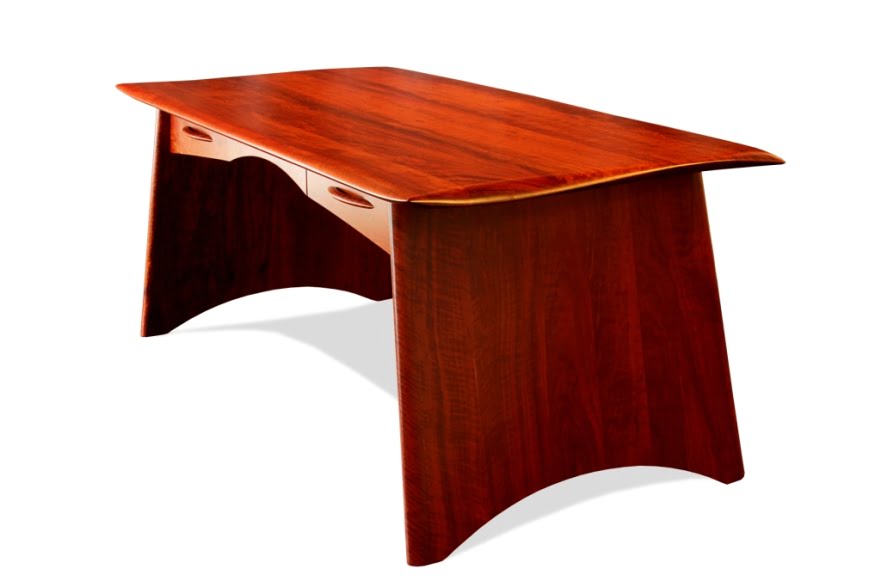 Spock Writing Table Jarrah timber custom made and delivered to Hay, NSW