Hello JahRoc Furniture Team,
Thank you for the certificate of authenticity and guarantee received today.
We are delighted with our six filigree dining chairs, which have been so beautifully made.  The colour of the leather suits us perfectly.  We enjoy showing them off to our family and visitors and they have been much admired.
We bought them for our 60th wedding anniversary (instead of diamonds) so it is convenient to have the certificate to pass on to our heirs for information, even though it lasts for only our remaining lifetime!
Thank you, also, for your advice on how to care for them.  It was most useful.
Kind regards
Douglas and Marcelle Brown, Perth WA, 2013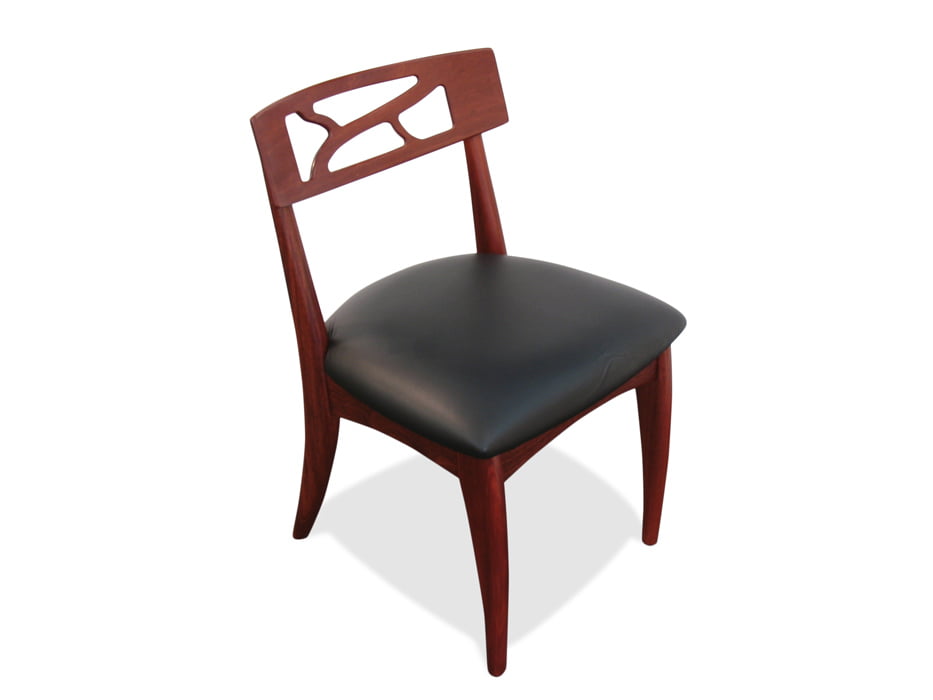 Filigree Dining Chairs, custom made and delivered to Perth, WA.