Hi Jo,
We love our new stereo cabinet – I keep caressing the curves on the edges!!!!!
It will be treasured.
As a bonus, the wood has made our house smell beautiful.
Thank you to the JahRoc creators   –  you've done it again- another piece that epitomises beauty, quality, skill and art.
Cheers,
Rosie & Brenton, Mt Pleasant, Perth WA, September 2016
PS: Thank you also for the lovely wine.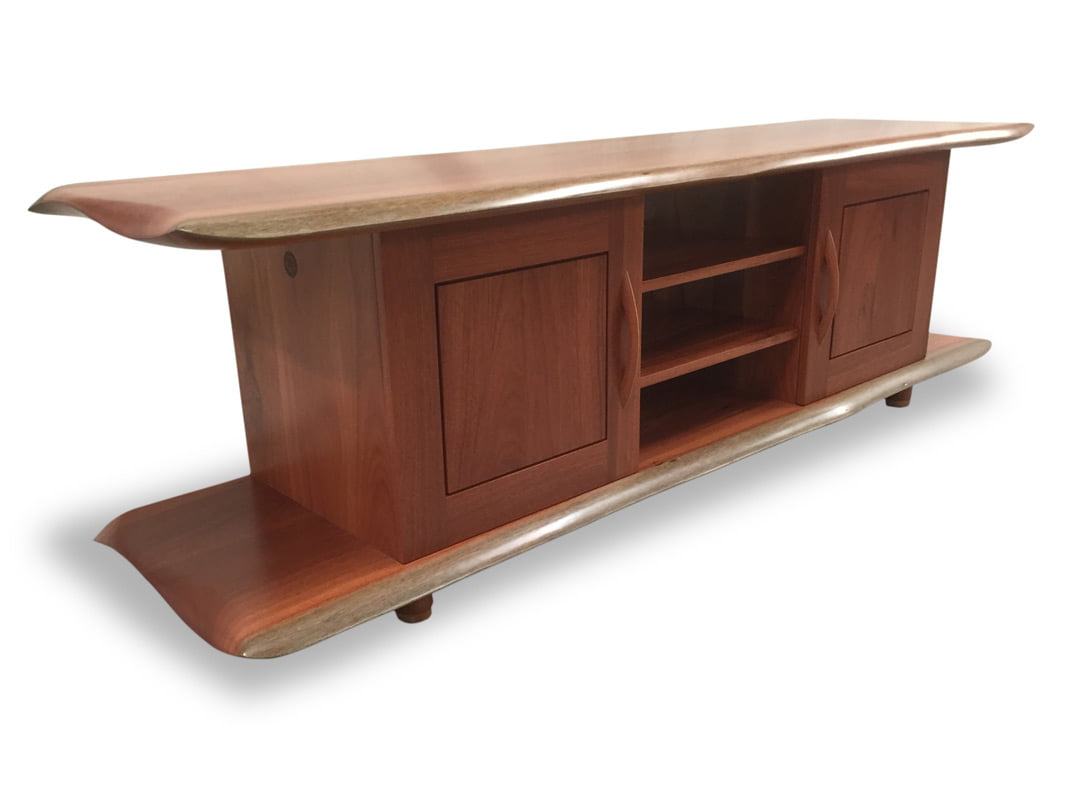 Baby Fallen Giant Audio Visual Unit, custom made and delivered to Mt Pleasant, Perth, WA