Hi Jo and Dave,
Dave did a fabulous job making our Canopy Dining Table!! The photos of the table are just beautiful – the added history of the single slab is the icing on the cake! It is a stunning piece and it will proudly reside in our home. We will be sure to tell the story of the jarrah tree, who became a table and sailed to America!
Warm regards,
Kathy & Allen, USA, February 2016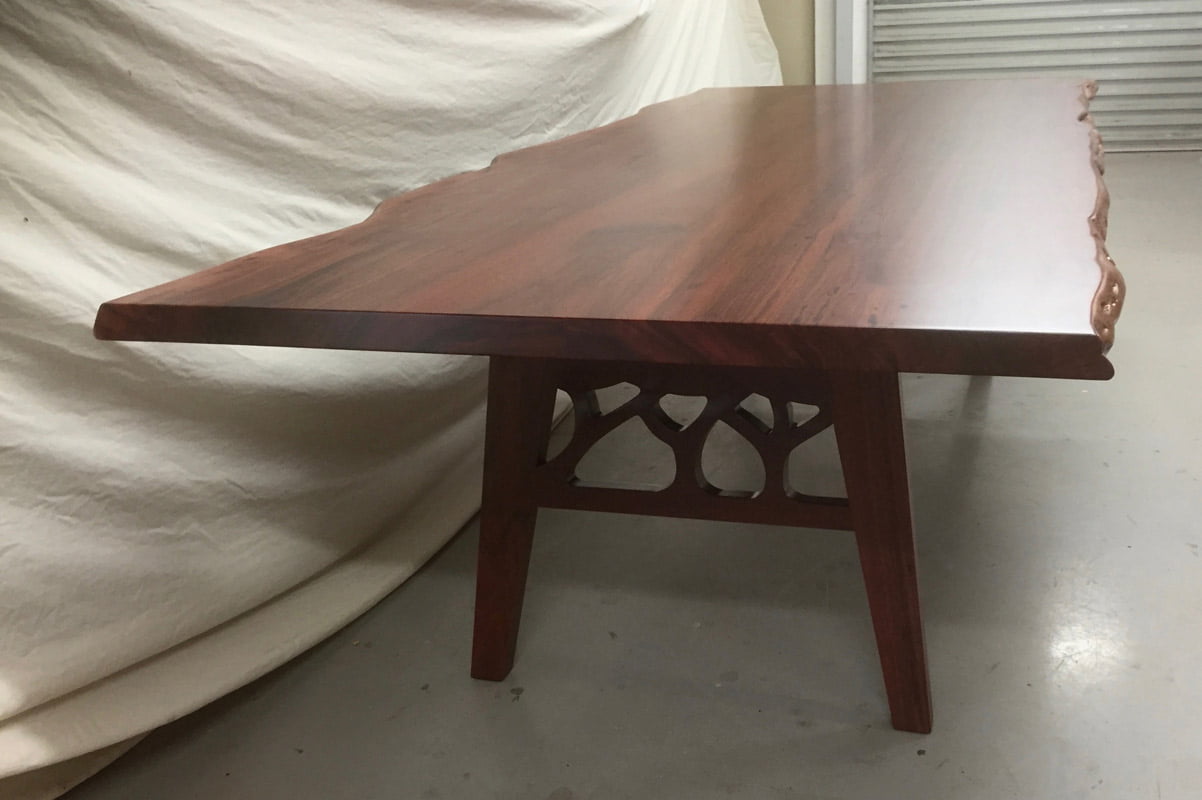 Canopy Dining Table, Jarrah single slab top, 2600L, delivered to Perth then shipped to the USA.