Dear Gary
I am writing this short note to thank you, Dave and all your team for the magnificent dining suite that you produced and sold on behalf of the Appealathon Charity.
Olwen and I were delighted to purchase the suite and I can assure you it looks an absolute treat in our dining room. You and all the team who worked on this project are to be commended for your generosity of spirit and for your excellence of workmanship.
I believe that the quality of product that you manufacture at York is a credit to both yourselves and also to Western Australia.
Please pass our personal thanks on to all who worked on this project.
Congratulations, again, for your efforts on behalf of Appealathon.
Alden Halse, Perth, WA, 2002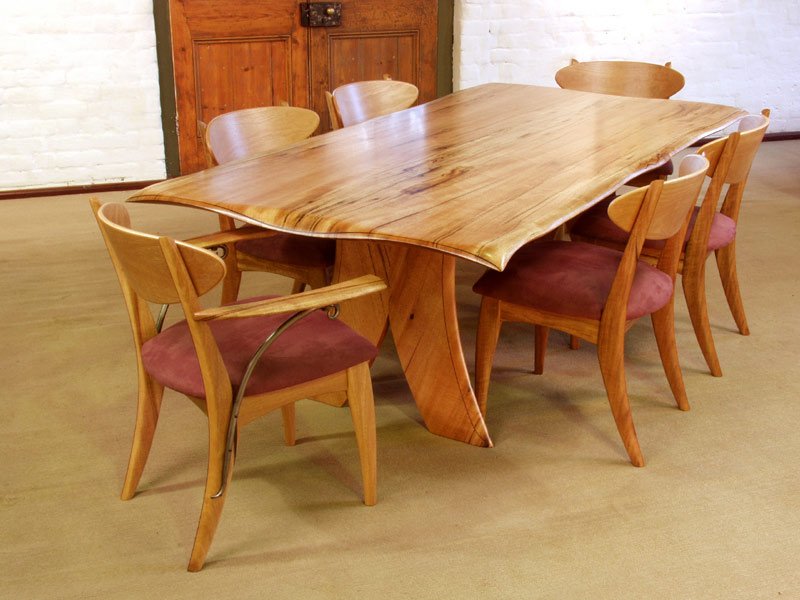 "Appealathon Marri Dining Suite" custom made and delivered to Perth WA