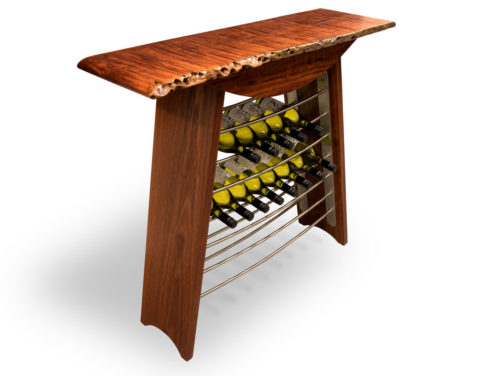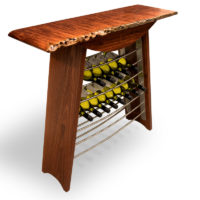 Wine Racks, JahRoc Furniture
Jazz Wine Rack Stainless Steel
$3,300.00
A unique wine rack that Gary Bennett designed in the mid 1990's when we used to host the Jazz Festivals in York WA (hence the name Jazz Wine Rack). This design has been well sought after, holding 58 bottles of wine, and with the variation of a stainless steel racking system teamed up with the most stunning featured jarrah timber, this piece will look fantastic in any home.
Materials: Jarrah or Marri timber with stainless steel.
Pictured & priced: Jarrah timber
Size: 1100W x 320D x 1000H
Option: Jazz Wine Rack with hand forged steel rack
Custom made to order. Price may vary. Contact us for a quote.
In stock