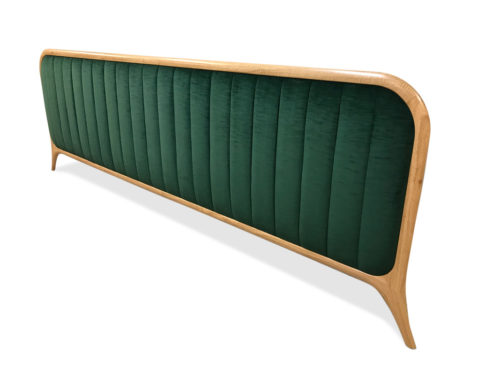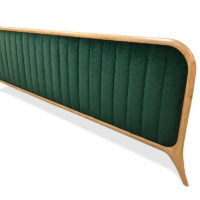 Bedroom Furniture
Grandeur Upholstered Wooden Bedhead
$9,770.00
Gary Bennett worked together with the client and their Interior Designer on this special Unholstered Bed Head design. The first piece of JahRoc Furniture that this client collected was the Roo Silhouette Rocking Chair, and Gary designed the sculptural wooden bed frame to sit in harmony next to it, alongside the Sunburst Round Bedside Cabinets. Talk to JahRoc about bespoke furniture designs, and how we can work with your designer to create something truly special.
Materials: Marri,Jarrah,Blackbutt or Sheoak timber
Size: 3300L x 1100H
Pictured & Priced: Blackbutt Timber, plus fabric of choice
Custom made to order. Price may vary. Contact us for a quote.
In stock
EAN:

N/A